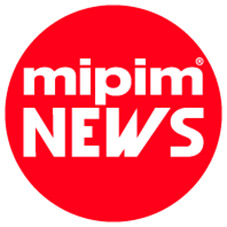 The movement of capital from east to west is likely to remain the major influence on property markets in 2015, according to Global Emerging Trends In Real Estate 2015, an annual forecast of global investor sentiment published jointly by PwC and the Urban Land Institute (ULI).
Local money coming out of China and South Korea is set to continue to seek a home in international markets, and is to be supplemented in the years to come by pension-fund capital from Japan. As much as 84% of the Asia-Pacific investors surveyed said they expected cross-border capital into Europe to increase.
Another reason for the weight of capital moving from east to west is the so-called 'flight to safety', which is leading many investors to deploy capital in what they consider to be safe markets. The report finds that money currently being directed at major assets in the UK and US is likely to find its way to other, less high-profile cities in Germany, France and the US.
Simon Hardwick, PwC partner and one of the report's authors, said: "There is still a wall of capital targeting real estate opportunities in many markets across the globe. The search for better yields has taken some investors into development and secondary markets, moving them up the risk curve. But investors must strike a balance between the need to deploy capital and the ability to achieve good returns at a time when there is such a difference in the economic conditions across the globe."
The report, based on the views of senior global property investors, also reveals that many investors are paying greater heed to the long-term impact of megatrends, such as urbanisation, demographic change and technology. Over three quarters of the real estate investors surveyed believe that demographic and social change will have a moderate or large impact on their business decisions in the coming years.
PwC's Simon Hardwick:
"There is still a wall of capital targeting real estate opportunities"
Hardwick added: "Investors in major global cities such as London need to take account of the impact of megatrends. London, like other gateway cities, needs to absorb large population increases and demographic change, and adapt to that change quickly if it is to continue to thrive. The most successful global real estate investors will be the ones who recognise and adapt to these changes."
PwC and ULI will present the findings of the research at a panel discussion in the Red Room on Tuesday at 17.30. Check out the full MIPIM 2015 programme!