The Political Leaders' Summit held at MIPIM 2022 brought together leaders from across Europe to share perspectives and priorities as they prepare their cities for the transition to net zero carbon.
The Summit, held on 15 March as an invitation-only event, was co-organised with Eurocities, the network of over 200 European cities that works to "help cities inspire each other" and to "ensure a good quality of life for all".
Together with the political leaders, the event was attended by Masters' students from the London Business School, as part of the school's educational partnership with MIPIM, and to   write a series of reports on the key MIPIM events.
The students covering the Political Leaders' Summit included Kasia Cios (MBA 2022) and Patrice Noujaim (MBA 2023). Cios joined the MBA programme after working as a manager in the deal advisory team at Deloitte's New York office and Noujaim as an associate at SFO Capital Partners.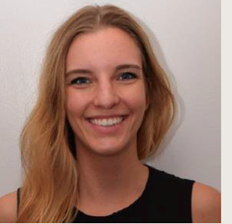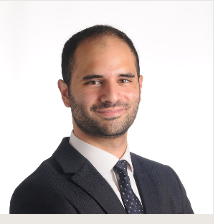 Kasia Cios (left) and Patrice Noujaim (right), MBA students at London Business School, attended the Summit as part of MIPIM's educational partnership programme.
The MIPIM Political Leaders' Summit was guided by master of ceremonies Dr Tim Moonen, co-founder of The Business of Cities, with a welcome address by Dorthe Nielsen, acting secretary-general of Eurocities.
A keynote address by François Holland, former president of France, followed an introductory panel. Then the floor was opened for a series of roundtable discussions, moderated by:
Grégory Doucet, mayor of Lyon
Begoña Villacís Sánchez, deputy mayor of Madrid
Mārtinš Stakis, mayor of Riga,
Remigijus Šimašius, mayor of Vilnius
Anni Sinnemäki, deputy mayor of Helsinki
Rui Moreira, mayor of Porto
Discussions focused on the key areas of:
How to finance climate action
What action was needed for recovery and for a green transition
How to build climate-resilient and sustainable health systems
At the end of the Summit, an impassioned closing speech was made by Olga Balytska, advisor to Kyiv city mayor.
Download the free 17-page report written by LBS students to find out more about what was discussed at the Political Leaders' Summit at MIPIM 2022. Fill out the form to download this exclusive content for free >>>
You may also be interested in: