MIPIM UK (15th – 17th October 2014)
London, 15 July 2014 – The four corners of the UK will be represented at MIPIM UK (15th-17th October 2014) with 20 cities and local authorities including Manchester, Liverpool, Cardiff, Scottish Cities Alliance and the Solent region encompassing South Hampshire, Southampton and Portsmouth having signed up to exhibit. With more cities set to sign over the coming months, the three-day domestic event will bring together the whole of the UK property industry, along with international investors, under one roof at London's Olympia.
Discover the MIPIM UK 2014 Programme-to-date
EXPLORE THE NEW CONFERENCE PLANNER
UK Cities are responsible for 60% of the UK's gross domestic product and play a vital role in driving economic growth. With predictions that the UK's GDP will grow by up to 3% this year cities such as Manchester, Liverpool and Cardiff are key to ensuring that the UK continues to compete internationally and as the real estate capital of the world.


Julien Sausset, MIPIM UK Deputy Director said: "London is the undisputed hub for attracting global property capital, but over the past six months we have seen international capital head to the UK regions. MIPIM UK looks to showcase the breadth of opportunity across Britain, demonstrating to the national market and international investors the real growth potential of the regions and highlighting the range of opportunity and value that the whole of the UK can deliver."
Manchester City Council's Chief Executive Sir Howard Bernstein, a long time exhibitor at MIPIM and now MIPIM UK added: "Cities are the engines of economic growth and MIPIM UK presents an exciting opportunity for Manchester to demonstrate the many compelling investment propositions to be found in the UK. In addition to being a platform for attracting investment, MIPIM UK will also help to strengthen our existing partnerships with other UK cities and to drive discussion around devolution and directing greater resources to drive economic development."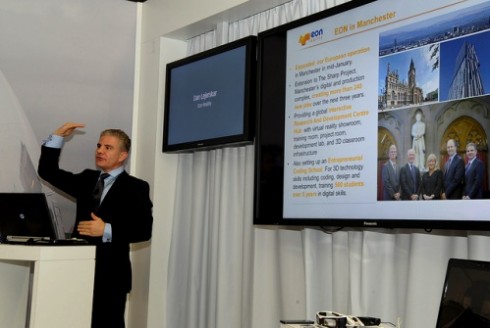 Joe Anderson, Mayor of Liverpool commented: "Liverpool enjoyed a successful return to MIPIM this year and we are keen to showcase our business credentials and property portfolio at MIPIM UK. Through the International Festival for Business that Liverpool has hosted on behalf of the UK, we have established closer working links with many UK cities. In a globally competitive market place for investment, city leaders and businesses need to collaborate if we are going to sustain the national economic recovery and MIPIM UK is another opportunity to show off our business acumen and excellence."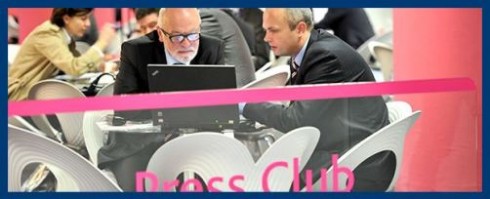 The rest of the UK will also be well represented at MIPIM UK with Basingstoke and Deane Borough Council, Business South, Hertfordshire Local Enterprise Partnership and London being showcased. Among those entities representing London: the City of London Corporation, Greater London Authority, and the London Borough of Croydon. Invest Ashfield & Mansfield, Invest in Nottingham, Invest North East England, Leeds and Partners, Leicester City Council, Marketing Derby and Thames Valley Towns will also be exhibiting.
While the exhibition floor will be buzzing with the anticipation of impending deals the conference will look to engage and inform delegates through thoughtful and informative dialogue and debate, including a keynote speech by Greg Clark, Minister of Cities & Constitution at 10am on Thursday 16th October.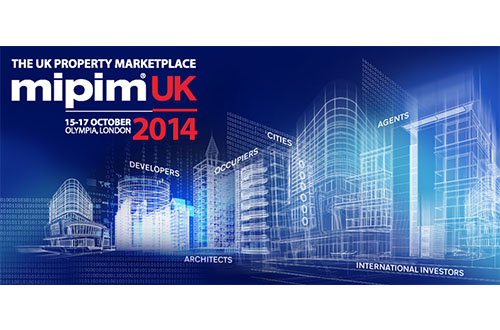 ____________________________________________________