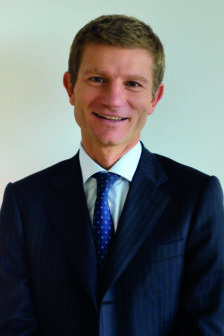 Paolo Gencarelli is head of group procurement at Poste Italiane, and was previously head of group real estate. In addition, he is chairman of Europa Gestioni Immobiliari. Previously, he held senior roles at Unicredit. A civil engineer by training, he took an MBA at MIT.
MIPIM Connect: What property types do you think will emerge from the pandemic the strongest?
Paolo Gencarelli: Logistics will be the winner. I think there's room to expand logistics capabilities, especially over the last mile, in order for online retailers to provide same-day delivery for a wide range of products, particularly food.
MIPIM Connect: How will the workplace have to adapt?
Paolo Gencarelli: The implementation of smart spaces will grow exponentially and they will become the new normal: there will be no more assigned desks, and an increase in hybrid and flexible areas for engaging multiple people, video-conferencing and brainstorming
MIPIM Connect: Is home working here to stay or has it just been a temporary measure? If it is, what does that imply for the type of homes we need to build?
Paolo Gencarelli: Home working will stay for ever but there will be a shift to smart working, which is more sustainable in the long term. It means a stronger focus on meeting targets and results as opposed to counting office hours and agile or liquid teams where location does not matter but only talent and merit. When people do go into their office their time will be mainly focused on cooperation, innovation and team work. Probably there will be a gradual move towards larger and suburban homes, but only to a limited extent since the quality of services provided by city centres will still remain a strong pole of attraction.
MIPIM Awards category focus  – Best Mixed-Use Development
Each week MIPIM Connect will focus on one of the 11 awards categories. This week we focus on the urban project category which recognised large-scale urban regeneration schemes. Awards were first granted in this category in 2015, and the inaugural winner was Boulevard Euromediterranee, Marseille's new waterfront.
The 2016 winner was Crossrail Place, a mixed-use development in London's Canary Wharf district that sits above the new Elizabeth Line station.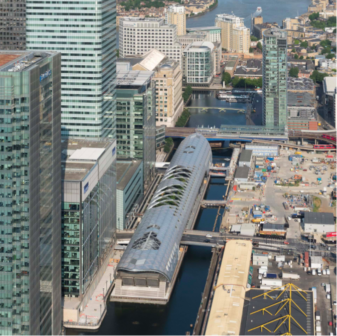 Providing a mix of shops, restaurants and bars, the Foster & Partners-designed scheme is topped by a tranquil roof garden.
So what's on this year's shortlist?
Granary Island
Gdansk, Poland
Developer: IMMOBEL Group
Architect: RKW Architektur + Kwadrat Studio Architektoniczne (Phase1), Mąka Sojka Architekci (Phase2)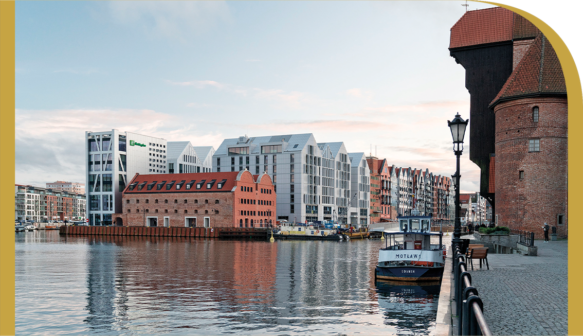 Designed in the spirit of new urbanism, Granary Island is a return to the classic structure of urban space, based on local history, atmosphere, functional mix and building tradition in a revisited contemporary style. The project aims to preserve the remains of the historical granaries and, at the same time, create a new mixed-use urban ensemble comprising retail and service units, apartments and a Holiday Inn hotel. As a result, Wyspa Spichrzow (Granary Island) has regained its former glory from Hanseatic times and has already become a showpiece of Gdansk, and the heart of the city is once again teeming with life.
La Cite Fertile
Pantin, France
Developer: Sinny&Ooko and SNCF Immobilier
Architect: Studio-Combo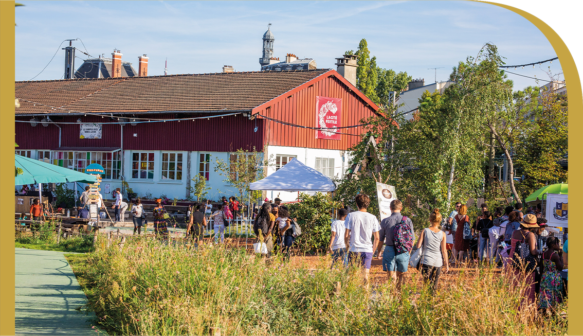 La Cite Fertile by Sinnyookoo and SNCF Immobilier is a transitory cultural third-place dedicated to tackling the transitions of ecology and solidarity. The project, which occupies the former SNCF freight station of Pantin, is an example of transitory urbanism: for four years, la Cite Fertile's mission is to foreshadow the upcoming municipality's eco-district by being a physical support for the propagation and dissemination of new social and economic models of living together. Hence, the project brings together a large panel of organisations including associations, citizens, entrepreneurs, larger companies and municipalities, and hosts many services, activities, events, as well as training and consulting for interested stakeholders.
Moscow, Russia
Developer: Government of the city of Moscow
Architect: State Research and Design Institute for Urban Development of the City of Moscow; Wowhaus; Meganom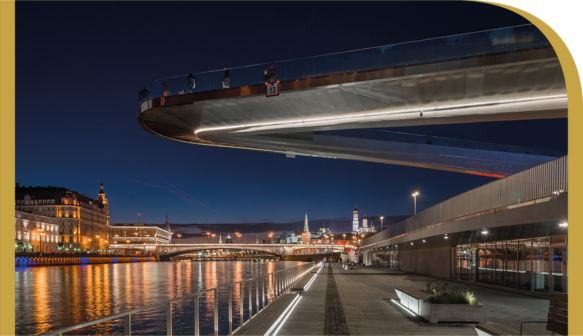 In 2014 Moscow's city government initiated the redevelopment of the Moscow river waterfront. A new vision was developed, and regeneration started in 2017. The overall goal is to improve urban quality and sustainability. The first phase of the project was completed in 2019 along a 21.6 km stretch of waterfront with a total surface area: of 5 million sq m. It has created pedestrian, running and cycle paths as well as new public spaces, including children's playgrounds, sports areas and areas for walking. The result is a highly comfortable environment for citizens to relax in, an improved image for the city, and increased capitalisation of adjacent areas.
Tivoli GreenCity
Brussels, Belgium
Developer: citydev.brussels, Kairos, Pargesy
Architects: CERAU, Atelier 55, Atlante, YY architecture, Eole, architectesassoc+, epoc architecture, BEAI, MSA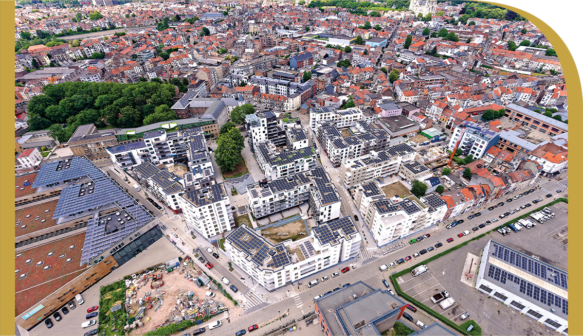 This exemplary eco-neighbourhood is an example of how to upgrade abandoned urban sites. A collaboration between public and private partners, based on a participatory consultation process, it was developed in phases. Citydev.brussels started by renovating an old building into flats, then it built Greenbizz.brussels, an incubator for sustainable SMEs and start-ups, and this was followed by the residential section with 400 housing units including subsidised housing units for purchase and social housing. Finally, the project team initiated two pilot projects: a co-housing project and an ongoing project of CLTB housing units. The reconfigured public spaces add a finishing flourish to the redevelopment of this old industrial area.