In today's world, sustainability and environmental concerns are at the forefront of many discussions- and rightly so. As we continue to grapple with issues such as climate change, it has become increasingly clear that businesses and governments must take steps to ensure that any transition toward a more sustainable future is fair and just for all stakeholders. Recently, a panel discussion on this very topic took place at MIPIM 2023 in Cannes. The discussion, titled "How to establish a fair and just net-zero transition," featured several experts discussing what fair and just can look like. Moderated by Martyn Link, Executive Director of Resilience First, the panel included:
Alice Charles, Director of Cities, Planning & Design at Arup
Hanane El Hayek, Head of Sections Sustainable Finance/Sustainable Territorial Development at Certivea / Alliance HQE
Julia Skeete, Senior Associate Principal at Skidmore Owings & Merrill
Marek Sacha, BuildingMinds CEO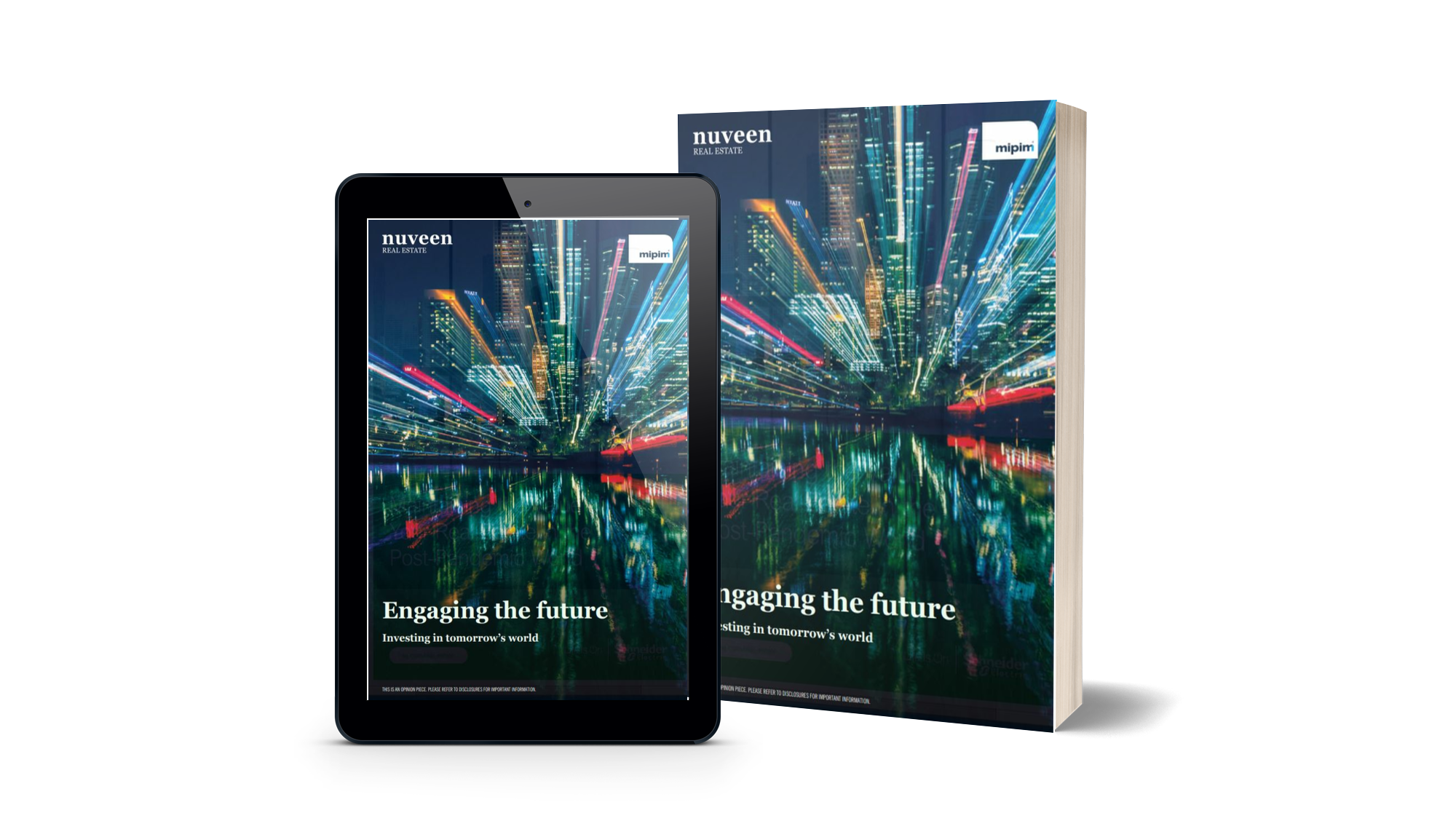 Engaging the futur
Investing in tomorrow's world
Let's dive deeper into the key takeaways from the discussion!
It is known that one of the biggest pain points in the transition to a sustainable real estate industry is the need for a "fair transition" – ensuring that the shift toward sustainability doesn't leave behind communities with more endemic problems and where it might sometimes seem easier simply to shed assets. This is where BuildingMinds is at the forefront of the industry, leading the way in digitalization to drive transparency and efficiency in building management and helping various stakeholders in the real estate management value chain proactively address issues like the potential for stranded assets as well as create more resilient and less environmentally damaging structures, ensuring a fair transition for all stakeholders.
During the discussion, panelists agreed on four essential takeaways:
A more sustainable future necessitates a fair transition, placing people at the forefront and giving priority to equity, social justice, and inclusion.
Owners, managers, and others must involve local communities in decision-making processes and honor their needs and values. The transition should be thoughtfully planned and executed.
Leveraging their resources to address environmental and social challenges is crucial for the private sector to support the shift toward sustainability.
Innovation and technology can be instrumental in accelerating progress towards sustainability and a fair transition – and the real estate sector can play a critical role in this transformation.
Marek Sacha, BuildingMinds' CEO, emphasized the importance of data and technology in enabling a fair transition, stating
We need to digitize our buildings and infrastructure to ensure we can measure, monitor, and manage our energy usage and carbon emissions effectively. Data and technology can help us identify areas for improvement, optimize our resource usage, and drive efficiencies, ultimately supporting the transition towards a more sustainable and equitable future.
The State of ESG Survey: Insights into Real Estate Industry's Approach to ESG Issues
Environmental, social, and governance (ESG) issues have been growing in importance across industries, and real estate is no exception. To better understand the real estate industry's approach to ESG issues, BuildingMinds, an ESG management and decarbonization platform, recently ran the "State of ESG Survey." The survey included questions related to the role of ESG in the real estate industry, compliance strategies, and carbon emissions management.
The survey revealed that most respondents (60%) somewhat agree or strongly agree that ESG is essential in the real estate industry. However, only 32% of the respondents have a clear understanding of ESG compliance rules and regulations in the markets they engage in. When it comes to aligning ESG compliance strategies, only 28% of respondents said their companies have a compliance strategy in place today.

Regarding carbon emission management, the survey highlights a significant gap between the importance of reducing carbon emissions and the actions being taken by organizations. While the majority of respondents acknowledge the significance of the issue, a smaller proportion feels that their organization is well-prepared or on its way to reducing carbon emissions. This suggests that while people understand the importance of addressing climate change, they may not be sure how to take meaningful action. Similarly, the fact that only 43% of respondents believe that their organization is doing enough to address climate issues shows that there is room for improvement in how organizations approach this critical topic.
The survey also explored which regulations, reporting, or other compliance obligations are most relevant for respondents. The European Union (EU) Taxonomy was the most relevant, with 48% of respondents selecting it. The Carbon Disclosure Project (CDP) and Global Real Estate Sustainability Benchmark (GRESB) tied for second, with 41% each.

Regarding investments in ESG, the survey found that only 30% of respondents are actively investing in ESG compliance today. On the other hand, 33% of respondents intend to invest in ESG requirements soon but have not taken further steps.
Finally, the survey explored how respondents collect and manage available data on carbon emissions across their portfolio. Over half of the respondents (52%) said that they use Excel or a similar tool and/or aggregate ESG data manually. In contrast, 26% of respondents use the services of a consultant to gather ESG data.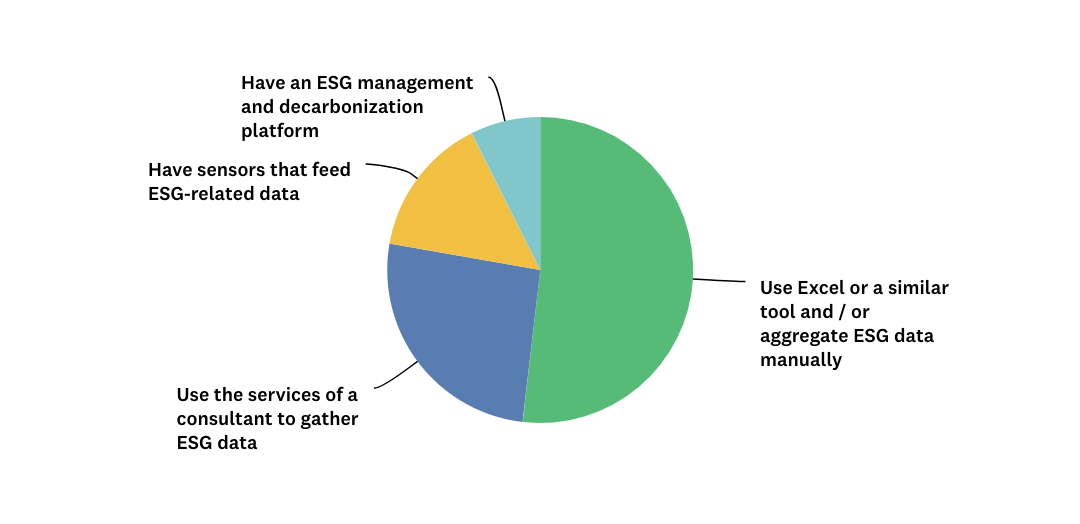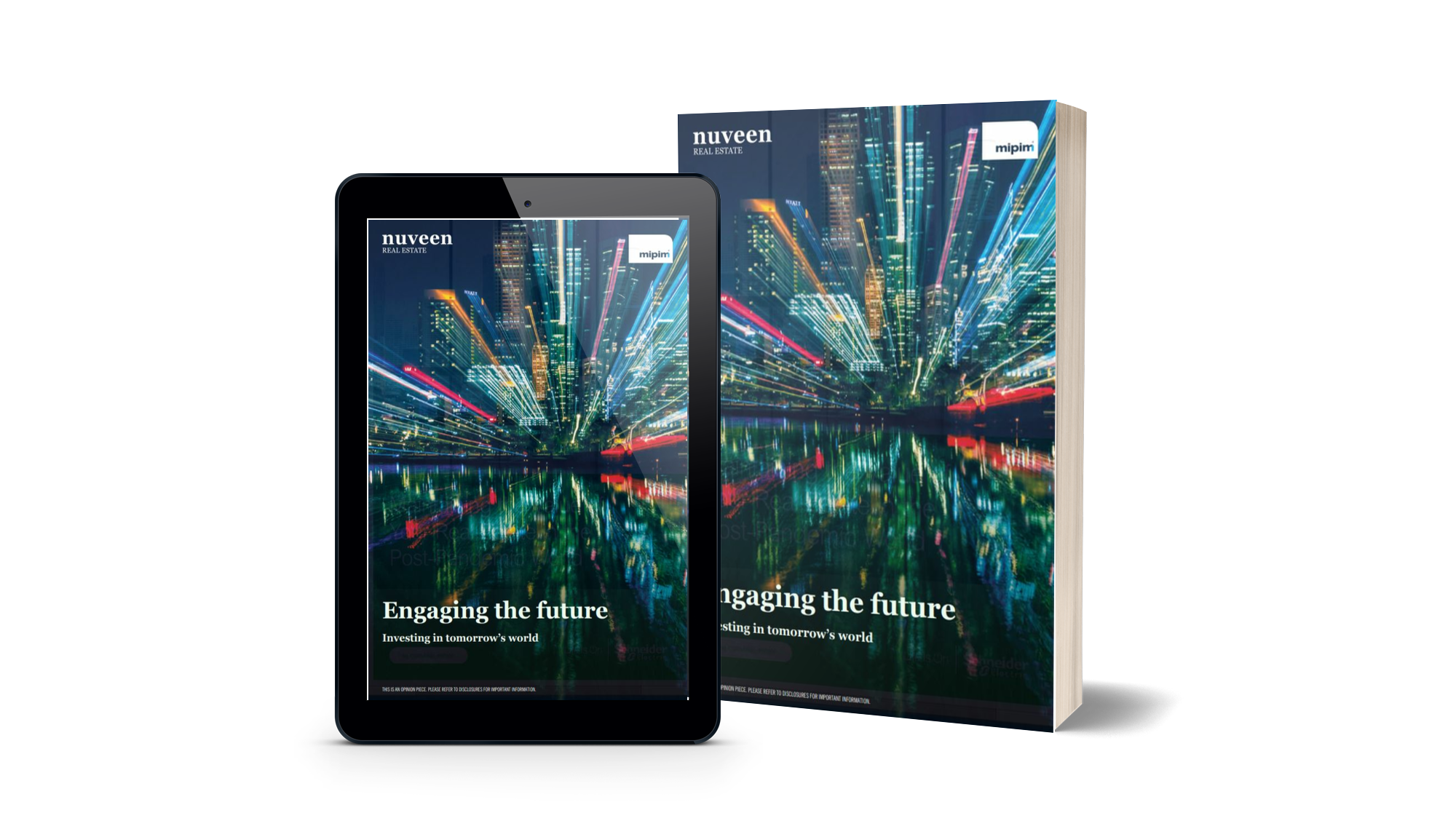 Engaging the futur
Investing in tomorrow's world
Overall, the discussion and survey highlighted three main takeaways: 
Education and guidance are crucial in empowering companies to take action towards sustainability. People are aware of the importance of sustainability, but they often don't know where to start. Therefore, there is a need for accessible and user-friendly resources that provide clear and actionable steps to promote sustainable practices.
The growing interest of companies in investing in sustainability is encouraging. However, it is essential to ensure that these investments are not just greenwashing tactics and are instead backed by real actions and measurable outcomes. It is important for companies to adopt an integrated approach to sustainability, which includes not only environmental considerations but also social and governance aspects.
The industry needs to develop smarter and more comprehensive approaches to ESG management to future-proof their assets. To achieve this, there is a need for standardization and transparency in ESG data collection and reporting, as well as the use of advanced technologies such as machine learning and artificial intelligence to analyze and make sense of this data. This will enable the industry to better understand the risks and opportunities associated with sustainability and make informed decisions to mitigate these risks and seize these opportunities.