This feature was written for the MIPIM Preview magazine in February 2020; and all comments relate to the market pre-coronavirus
The attraction is no surprise. Demographic and social trends are driving demand and the market remains largely undersupplied. Meanwhile the intense competition for investment in other more traditional commercial real estate classes means paying a premium for those. "This is where 'beds' come into sharp focus, providing investors with an opportunity to find long term value given the general undersupply in many markets," says Robin Hubbard, head of real estate capital at Schroders.
The trend is perhaps most evident in the housing subsector of the beds market where demographic changes, as well as an ongoing undersupply of housing, is causing a widening gap between supply and demand across Europe. Needs are also changing, both through choice and consequence.
"The biggest trends, which are connected, are urbanisation and the movement of young, highly-educated and mobile individuals into these urban areas," says Mark Allnutt, senior managing director of Greystar Europe, "People want to live in cities across Europe and interestingly more people want to live on their own, as there has been a notable uptick in single person households," he says. Greystar is focussing on smaller unit sizes as a result.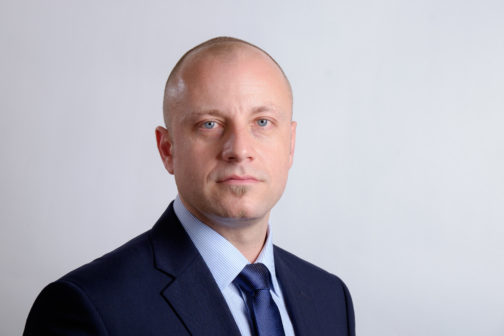 Joe Persechino (above), head of residential and student accommodation at AXA IM – Real Assets cites a recent UN report that suggests around 70% of the world's population will be living in urban areas by 2050. Demographic factors including population growth, migration, delayed marriage, an aging population and shrinking household size are all driving rental demand in a market that already sees a supply-demand imbalance. "With ownership rates stagnating in many markets, conditions support the case for developing institutional PRS [private rented sector]as households are increasingly forced to consider rental options," he says.
Co-living enters the mix
There is also much activity in the co-living space, as alternative forms of housing are explored to address the shortfall most countries see.
"We are seeing more mixed-use or hybrid models entering the space as investors and operators look to optimise cashflow by blending different use types within schemes, such as providing dedicated blocks/floors/apartments to student housing, co-living and co-working," says Persechino.
He says AXA IM has introduced multi-generational living into one of its assets in Zurich, Switzerland to assess first-hand how blended living could feed into the company's residential strategy going forward.
Mark Baldon, head of corporate at Investec Structured Property Finance, believes investors will continue to adopt this combined approach. He published a report on the subject, Future Living: How Global Investors Will Transform UK Beds for Rent, last year.
"We found that the majority of institutional investors will increasingly be looking at the beds sector with a blended approach, as is commonplace in the US, and for developments to include a mix of different rental types such as build to rent, student accommodation, retirement living and co-living," he says.
Investec itself provided a £53m (€61m) loan last year to fund Scape Surrey 2 (top picture), a hybrid PBSA (purpose-built student accommodation) and co-living scheme based in Guildford which will be the largest of its type in the UK.
The fact that home ownership is in decline in several countries, either through affordability issues or attitude change, will mean a move to life-long rental is a strong possibility for many. "Young people today will potentially rent throughout their lives, in student accommodation, co-living, build to rent and retirement living," says Baldon.
Moorfield Group is investing in BTR/multifamily, as well as student accommodation and through its retirement living platform Audley is also the UK's leading retirement village develop and operator, with 20 villages at various stages of occupation or development.
CIO Charles Ferguson-Davie says there is a strong need for all sectors that Moorfield invests in, again proving the attractiveness of the beds market.
"The ageing demographic and wealth of the retirees is driving the senior living market. Growing international student demand has been driving a lot of the interest in the student market. The benefits of living in a community with great amenities and affordable rents in city centres has been driving the BTR/Multifamily demand."

Choose your operator with care
But in almost all sectors of the beds market the importance of the operator is key. "It is critical to pick the right locations, design and customer offering for your target market, with the rental tone affordable," says Ferguson-Davie. "While planning, development and timing risks can be mitigated the rent, occupancy and operating cost are assumptions and given the degree of appetite to invest in the sector there is a risk of over-enthusiasm and disappointment. The operations are critical and curating the appropriate customer offering takes experience and attention to detail," he says.
Perhaps nowhere is this need for attention more evident than the care home sector, according to Kenneth MacKenzie, CEO of Target Fund Managers, which specialises in investment of modern, purpose-built care homes.
"The downsides of the sector is the popularity," he says. "It's just not easy to run many care homes, despite the apparent attractions, especially in a litigious and media-obsessed society. Great care staff and local leadership, assisted by committed middle management supported by an engaged and focussed ownership group thinking long term and quality, are core, as mistakes here could be deeply impactful. A wise and engaged and long term approach is essential," he says.
Understanding the sector in fine detail is also important across the care and healthcare market, according to Schroders' Hubbard. In the UK he says he is seeing strong demand for social supported housing – residential facilities dedicated to individuals with mental health conditions thanks to the closure of older facilities.
"With the Government responsible for financing the care and accommodation for these individuals, it has turned to the private sector, which can meet the growing demands for this kind of accommodation," says Hubbard. "As the only residential healthcare section with full government backing it is set to grow, but understanding the ecosystem and industrialising the underwriting and development of new properties is a vital skill for investors looking to access the sector."
The beds market is undoubtedly a little more complex but its attraction over other asset classes is obvious. Retail has been hit by online competition, while the office sector ebbs and flows depending on the economic situation. "Rental housing as an asset class has outperformed other real estate sectors such as offices, retail and logistics for a number of years, as the sector has proved to be defensive against a volatile economic backdrop," says Allnutt. "Investors understand that no matter what happens people will always need somewhere to live, which makes the rental sector a stable long term investment with solid growth opportunities."
Target's MacKenzie says the same is true for the care home market. "In the current and ongoing "lower for longer" economic environment, care home investment yields maintain their relative attractiveness compared to the more traditional asset classes, increasing demand."
With demographic demands in turn driving the beds market it is undersupply, rather than oversupply, that is the current main concern for investors. "Buying opportunities are notoriously scare and, tied with increasing investor demand, this can be a major barrier to entry," says Hubbard.
There are also unknowns, thanks to the sector's short track record. "There is less understanding of how newer subsectors like retirement living and co-living will fare across different cycles," says Investec's Bladon. But it seems many investors are willing to take the risk.
"The fact deals are still getting bigger, for example Blackstone's acquisition of the £4.66bn IQ student housing portfolio, shows that the major institutions still feel there is some way to go," says Bladon.
"Population growth means the beds are needed, just at different prices," says Europa Capital's partner and fund manager Jason Oram. "In the majority of cases, Europe's growing cities are experiencing a shortage of affordable accommodation that is fast becoming a key item on the political agenda."
Interest in this sector will continue. "There is the opportunity now to be at the forefront of sectors that are in their infancy and with the potential to become mainstream markets of significance in their own right," concludes Ferguson-Davie.