Moderator Ben Costantini, Conferences & Content Manager, Reed MIDEM with speakers Dr. Mathieu Dancre, Business Developer, GreenChannel (GDF SUEZ), Souleymane-Jean Galadima, Associate Director, WiSEED Immobilier, Scott Picken, Founder and Senior Managing Partner, Wealth Migrate
Crowdfunding is the wave of the future
Crowdfunding is the wave of the future and Scott Picken, Founder and Senior Managing Partner, of Wealth Migrate will take that statement even further. He believes that crowdfunding is finally the mechanism that will shrink the global wealth gap and in turn do great things for the future of humanity. "You don't need degrees and a high level of experience to understand where to invest." He discussed that only 13% of the world currently has access to real estate ownership and that with real estate comes wealth. Souleymane-Jean Galadima continued the sentiment and added that many of the booming concepts like Facebook, are harnessing the power of the crowd. His firm WiSEED was the first to use crowdfunding in France in 2009.
The panel thought that crowdfunding was on its way to change technology with 1 billion dollars raised in 2014 and a vision for 1 billion people projected to be involved in crowdfunding in the future. Major topics of discussion included regulation, minimum investments, trust and transparency, and returns.
Regulation varies widely across the globe with some countries seizing the opportunity that this capital could have for their citizens and investment and others that are slower to adopt. Souleymane-Jean Galadima discussed the opportunity that people have with their format that allows for 1,000 euro minimum investment, an average of 3,800 euros, and 9% returns. He discussed the need for regulation across the EU and the globe that has the potential to give the collective economies a large boost. This is a stark difference from the lagging US regulation that only allows accredited investors with thresholds such as $200,000 annual income.
All of the panelist finished the session with a common theme of many real estate leaders… "We have the ability to raise funds, but we need more projects. Bring us projects."
There is no doubt that crowdfunding principals are here to stay. Companies that can convey trust, transparency, security, potential returns, and an easy to use platform will have no problem raising funds.
Notes from sessions Crowdfunding: Industry Game Center, MIPIM 2015
You might also be interested in Crowd Investing: Crowd Funding in Real Estate, by Jared Rodio.
Check out the MIPIM 2015 conference programme ahead, including the must-attend "The Power of the Crowd: a Game Changer in Commercial Real Estate" !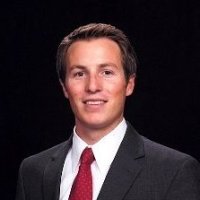 Austin Dias works with investors, developers, tenants and landlords to reach their real estate objectives. He is currently enrolled in the University of San Diego Master of Real Estate program and he is an official curator and blogger for MIPIMWorld.