MIPIM 2019 saw the launch of the Young Leaders Summit, with a dedicated conference stream and events throughout the week.
The opening session entitled Young Leaders: Convergence or Divergence, concluded that models, coaches and a clear purpose are three key factors needed to increase the appeal of the real estate industry for the younger generation.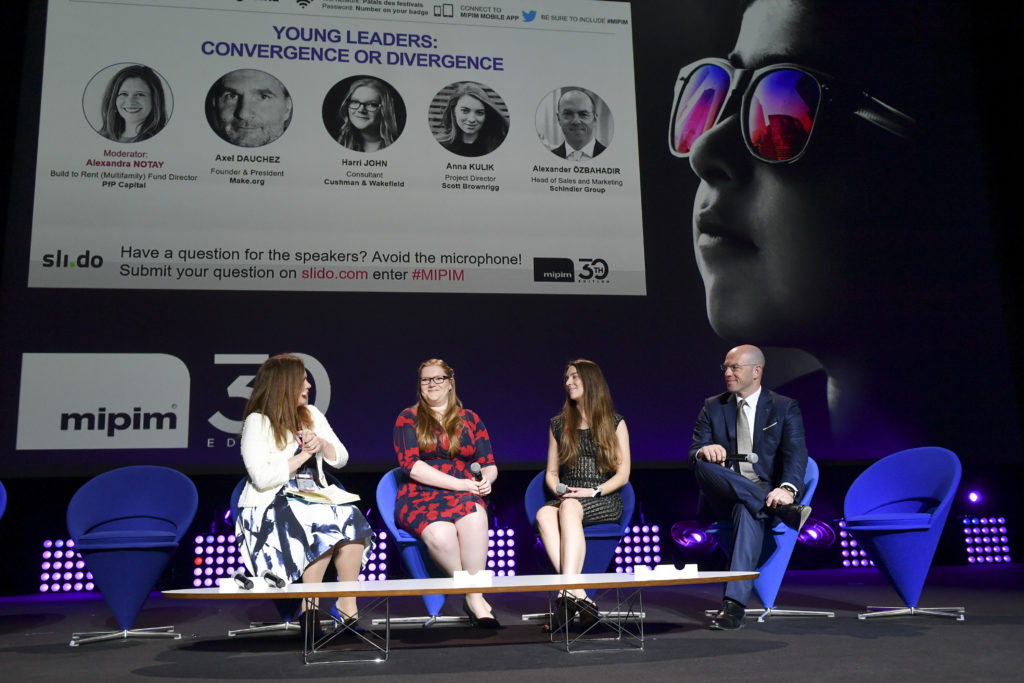 The session also saw the release of a specially-commissioned public survey from make.org looking into the city of the future. Axel Dauchez, founder and president of make.org, revealed research based on of 20,000 responses showing young citizens want to see increased promotion of ecology and respect for the environment as well as increased mobility. In specific property terms they are looking for city-centre shopping to be reinvented and for buildings to become more eco-friendly.
The second session, Promoting Talent & Skills, drilled down into the real-life experiences of young professionals making their way in the world of real estate. Zofia Voda, the Czech Republic board member for RICS, said young women in particular need more role models within the sector. "They need to see themselves in five or ten years and to see that when they come back from maternity leave they have a role model to look up to," she said.
Bernardo Asuaje, managing director of Grupo Attia said the younger generation need to understand their role. "We need to have a purpose to be in a company and understand what we are doing to make a difference," he said.
"A lot of people I'm hiring are going through the same journey of learning from many disciplines but there's no book on this," he added. "For me it was a lot of self-learning. There's not enough information out there for young people to learn."
Conor Ryterski, managing director of Prizeotel Hotel Group, said the industry also had to learn to better listen to young talent. "A lot of people talk about generation Y but not so many talk to generation Y. We are not that different," he said.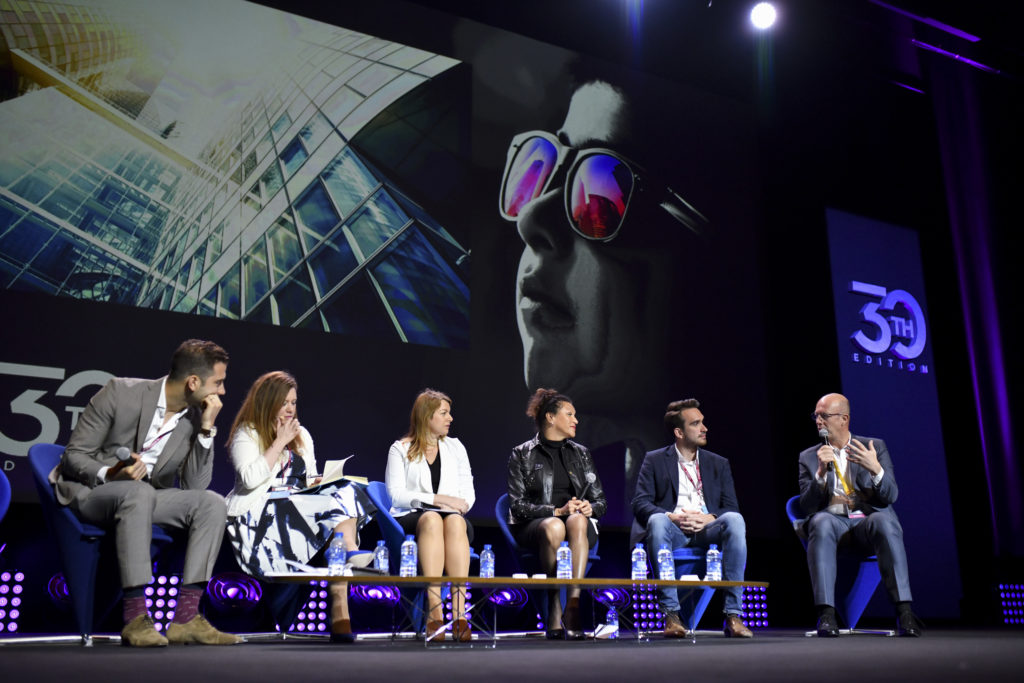 Ryterski said the industry has to be more efficient in combining the benefits of experience and new ideas by bringing together all generations in real estate. "It is slowly changing and we are seeing more young people, but there is still a lot of improvement to be had. We are moving away from an industry where the title matters in terms of who you should be speaking to, to experience sharing with the younger generation. That's nice to see but there needs to be change from the leadership point of view too," he said.
Harri John, a chartered surveyor working as a consultant within Cushman & Wakefield's Global Occupier Services (GOS) EMEA business, described how she helped to launched CREation Property Network running free networking events for young people starting out in the property industry. To date the network has more than 700 members. "Especially with our millennial generation, we are seen as quite transient, so companies can be more reserved about investing in individuals at this stage of their career but we say they are helping to improve the level of talent in the industry," she said.

This is the second in a six-part series of posts wrapping up MIPIM 2019's key trends. Watch out for the next one next week!