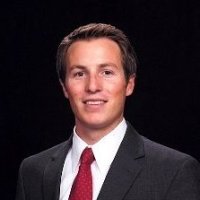 Smart buildings and smart cities are the buzz words in the real estate world.  The general idea is that society can leverage technological advancements to enhance performance and wellbeing, to reduce costs and resource consumption, and also to engage more effectively and actively with citizens (Dept Business).  Building developers and cities have always endeavored to create the most efficient plans possible, but this new big data analysis revolution, where everything is connected, takes real estate to a new level.  The "smart" concept is an all-encompassing term that really embodies the new way of living, working, governing, planning, and building.
Smart and environment-friendly projects
The "green" environmental movement has pushed public and private entities to research and develop sustainable technology that is mainly focused on the environment.  Sustainable designs, features and systems have paid off not only for society but also economically for owners and occupants.  It is these economic benefits that have been the real drivers of the green movement and so many new ideas and practices that have been embraced by even the least environmentally concerned.  Smart buildings are good for the environment, but as developers have found, they are even better for the bottom line with costs savings in everything from energy to property management.
Better public transportation systems and coordinated traffic management, cars that drive themselves and communicate with each other, electric motors and hydrogen fueled engines are part of the move towards smarter less polluted cities.  Combine such systems with more mixed use and dense developments and we have visions of what the most livable cities will be like in the future.
Rankings: the World's Smartest Cities
Boyd Cohen Ph.D., an urban strategist helping to lead communities, cities and companies on the journey towards the smart, innovative and low carbon economy endeavored to rank top smart cities in the world.  He used a variety of different rankings to come up with a systematic way of deciding the order.  To his surprise Vienna topped the list with rankings in the top ten of all of his categories: Innovation, Green, Quality of Life, and Digital Governance.  He points towards the city's tangible plans to continue their smart trajectory "…with programs like the Smart Energy Vision 2050, Roadmap 2020, and Action Plan 2012-2015."  32% of Vienna's heat is created from incinerated garbage.  The incinerators have also become a tourist attraction.  Now that is smart!
National Geographic created their own list of smart cities with a travel focus.  San Francisco lead their list where they quoted Tim Ferriss, early-stage tech investor and author of the best-selling The 4-Hour Workweek "Everything was conceived on a vast scale, and there was always plenty of cash available for any scheme that might be proposed, no matter how impossible or bizarre it seemed."  A common theme of Smart Cities is that they typically require upfront investment in technology that promises to save money, time, and provide a better quality of life for its citizens.  City planners face a constant challenge of evaluating what changes will actually pay off in the long run.
IESE graduate business school completed their annual smart city ranking study by researching 135 cities on 50 indicators and 10 dimensions.  Tokyo had the best score across the 10 dimensions that included governance, public management, urban planning, technology, the environment, international outreach, social cohesion, mobility and transportation, human capital, and the economy.  Tokyo ranked first in "human capital" which was described as, "…attract and retain talent, create plans to improve education, and boost creativity and research."  They also ranked first in "public management" where their actions have resulted in an efficient city administration.
In Songdo, South Korea there is a 1,500 acre development that, "…holds the record as the single largest private real estate development in the world (estimated cost is thought to be about $35 billion)."  All of Songdo's buildings will be LEED certified and will have technology that includes computers and sensors placed in every building and along roads to evaluate and adjust energy consumption.
Other notable smart city endeavors include:
Not only are these smart cities better places to live but as people vote with their feet the real estate prices will also appreciate more in such cities. Is your city a Smart City?
Reference: Dept Business (2013). "Smart cities – background paper". UK Government Department for Business, Innovation and Skills.
Top image credit: Photobank gallery