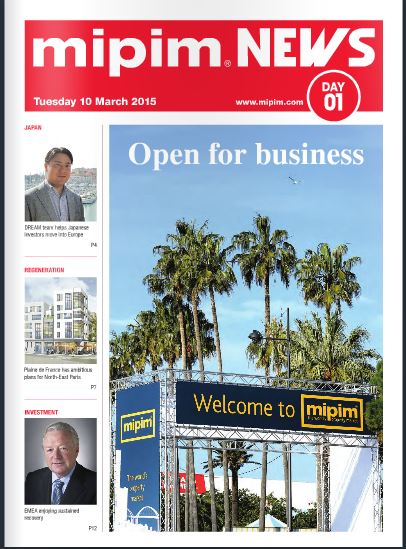 Welcome to the 26th annual edition of MIPIM! Check out our latest news here:
TH's CITY FOCUS: TH Real Estate adopts a strategy of analysing cities rather than countries.
MARSEILLE PROJECTS PROGRESS: Industrial land to be transformed into new residential zone in one of several Marseille projects at MIPIM
FOCUS ON JAPAN: Earthquake tragedy injects urgency into Japan's Smart Cities project
THE DIGITAL REVOLUTION: The cases of disruption
FOCUS ON THE UK: Upcoming elections unlikely to impact on real estate in the UK.