Although the concept of micro-units (apartments between 200-400 square feet or 18.6-37.2 square meters) is not new in cities across Europe and Asia, the first micro-unit apartment building in New York City, scheduled to open in March 2016, is being welcomed with great enthusiasm. The residential tower designed by nArchitects is also one of the city's first prefabricated modular construction projects. Remarkably, the sections were stacked and bolted in just four weeks. (NY Times)
Built in the Kips Bay neighborhood of New York, Carmel Place is a 55-unit development featuring affordable and market rate apartments ranging in size from 260-360 square feet (24.2-33.4 square meters). Organized by former Mayor Bloomberg, the design competition was initiated as a potential solution to New York's growing affordable housing shortage. The 22 units that have been set aside as affordable will rent for $1500/month while market rents for the remaining units will range from $2650-$3150/month. With 60,000 applications already filed for the affordable units, demand is robust to say the least. (CBS News)  As affordable as these rates may seem for New York City, the rent/NSF is higher for these units versus nearby apartment rentals.
Micro-Units in New York City
Ordinarily, apartments in New York City cannot be smaller than 400 square feet (37.2 square meters) but regulations and zoning were relaxed for this particular development. Although a proposal for smaller units has been brought by the Department of City Planning to open the door for more developments like this one, an all micro-unit building would be illegal. (NY Times)  Although micro-units are popping up in other American cities like San Francisco, Seattle and Portland, Carmel Place will remain, at least for the time being, an outlier and something of a social experiment.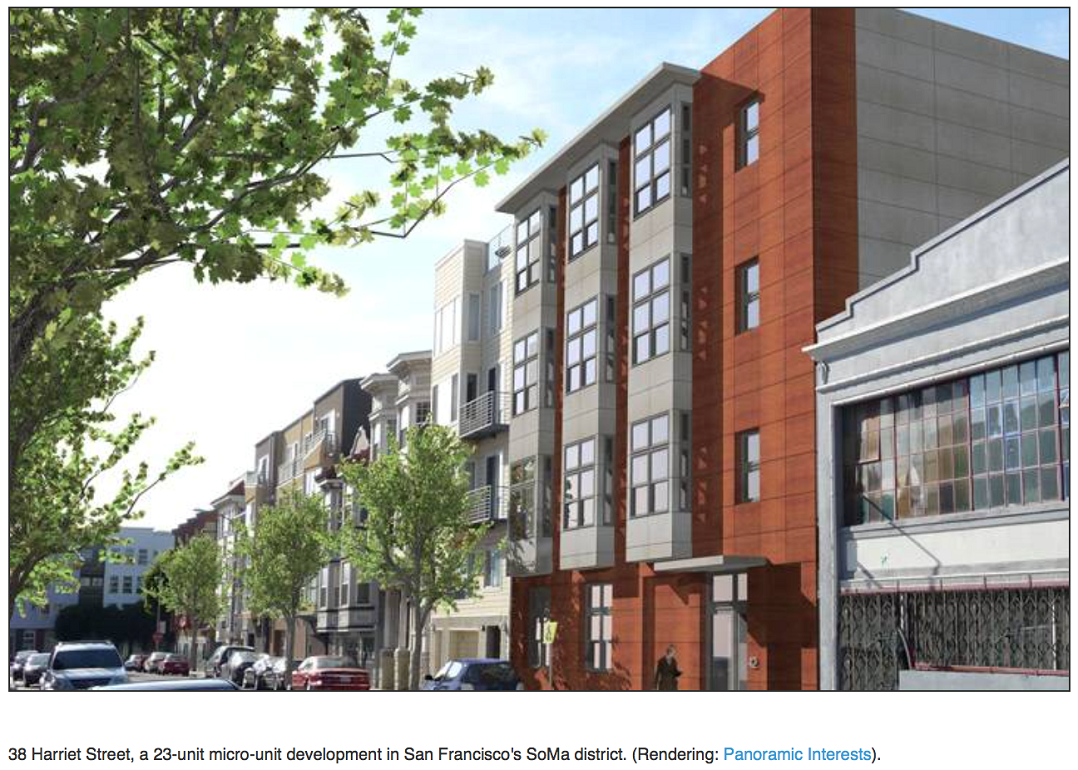 In places like Japan, it is not uncommon to have urban infill development in spaces no bigger than a typical American parking spot. Small living has deep roots in Japan, where land is scarce. "It's just the way things have always been done," says Azby Brown, an architect and author of The Very Small Home: Japanese Ideas for Living Well in Limited Space. (Microlifestyles.com)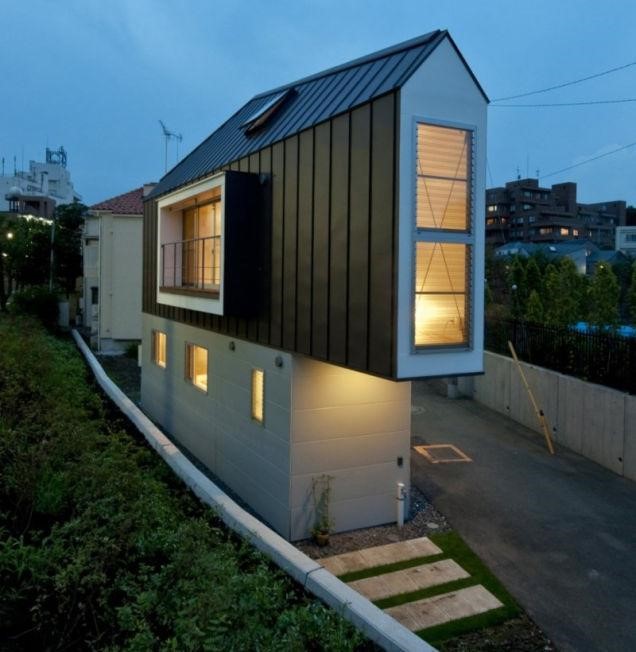 A twist on the micro-unit concept is the Kasita project masterminded by Jeff Wilson, nicknamed "Professor Dumpster" because he spent a year living in a 33 square foot (3 square meter) dumpster as a social experiment. His idea could redefine urban living by combining mobility and affordability.
In Wilson's design, the superstructure would hold nine 208 square foot (19.3 square meter) units that would be transportable when an owner moves.
Aside from being smaller than a typical home, Kasita doesn't consider itself a tiny house or a shipping container, but, instead "completely reimagines the home with industrial design at its core," according to the company.  (Multifamilyexecutive.com) The first Kasitas are expected to appear in Austin, Texas, in 2016, and the company hopes to roll out the model in 10 additional cities: Stockholm, Marfa, Denver, Portland, NYC/Brooklyn, Washington D.C., Tucson, Chicago, Seattle and Los Angeles. The rent price for a Kasita will be equal to half the market rate for a standard studio apartment in each individual metro.  (Multifamilyexecutive.com)
Many believe the term micro-unit has a negative connotation and prefer to use the term "innovation unit" or even "fun unit". Regardless of what they're called, it's hard to predict if this type of development is merely a fad to satisfy the millennial generation and whether or not it will have a measurable impact on the current housing shortage. To protect against a reversal in the micro dwelling trend, architects are encouraged to incorporate flexible design, allowing units to be easily converted back into one and/or two bedroom apartments.  (ULI: The Macro View on Micro Units)
Top image source: NYtimes.com