Gallons of water, megawatts of power, tons of waste, and gallons of cleaning chemicals are typical for hotel operations. The hospitality industry can have a significant impact on the environment. How did Net Zero Hotels, which produce no carbon emissions, jump ahead of the curve?
Solar power, waste management, recycling initiatives and top-notch sustainable design capable of creating energy efficiencies are the answer. Zero Net hotels are structures in which every detail, from lightning and water usage to insulation and ventilation is studied and carefully designed for the specific location they call home. Below are three examples of hotels from across the globe which are revolutionizing the hotel industry, one photovoltaic cell at a time:
Hotel Indigo, Dubai Sustainable City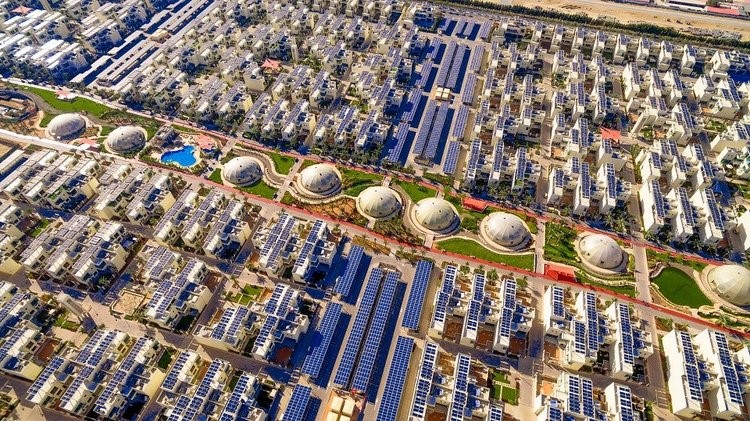 Source: www.thesustainablecity.ae
What if you could have your salad grown on site, charge your phone and drive a golf cart all while producing zero emissions? The new Hotel Indigo is not only 100% run on solar power, it also is located within a Net Zero neighborhood. With 99% occupancy, Dubai's Sustainable City hosts 500 townhouses, domes which grow food, and an equestrian center. The City has recently launched an autonomous electric vehicle to be used for public transportation. This initiative aligns with Dubai's aim of having autonomous vehicles comprise 25% of all public transportation by 2030.
Boutiquehotel Stadthalle, Viena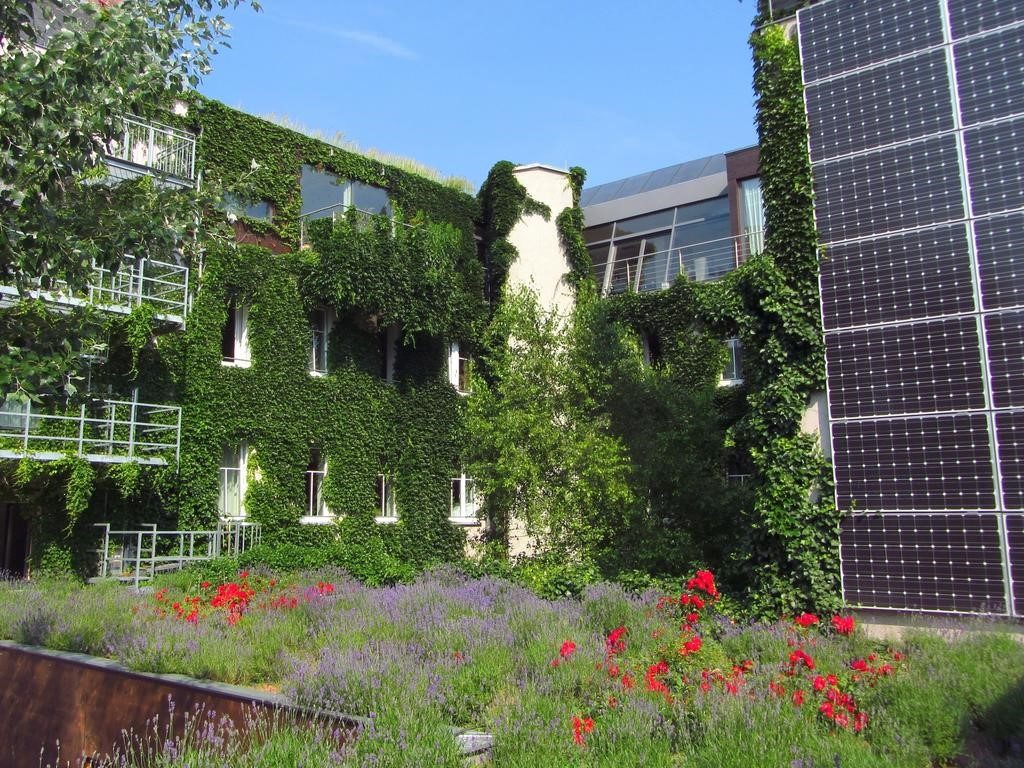 Source: www.hotelstadthalle.at
Powered through solar systems, photovoltaic cells and ground water heat pumps, the hotel is able to generate the electricity it needs to break even on consumption on a yearly basis. As with most green buildings, Boutiquehotel Stadthalle lets technology do its work. The hotel uses DESIGO, a Siemens-designed building management system that can monitor, control and track energy usage in order to achieve efficiencies. The hotel goes a step further by watering its roses and lavender flowers from its urban garden with water from its well.
Driving electric? The dream of having the electricity that is pumped into the car be carbon neutral can only happen with renewable energy. This boutique hotel provides EV charging stations free to guests using solar generated electricity.
Bucuti & Tara Beach Resort, Aruba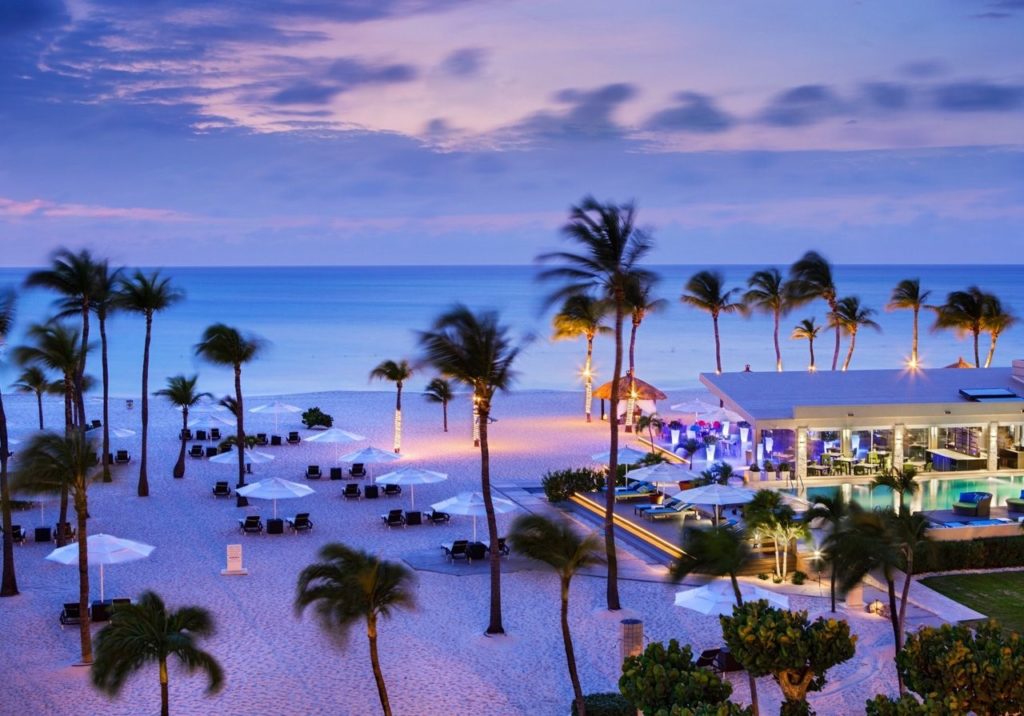 Source: www.bucuti.com/
At this hotel, the only footprint you will leave is in the sand. As the first carbon neutral hotel in the Caribbean, Bucuti & Tara Beach Resort is committed to sustainability way beyond energy efficiency. Here, it is possible to fill up the reusable water canteen given at check-in as many times as needed to stay hydrated while keeping plastic bottles away from Aruba's landfills. Maximizing the solar panels allowed by local regulation, the company's rationale behind the investment in energy efficiency systems is related to protecting the beaches which make tourists chose the hotel in the first place.
This hotel's sustainability program is truly all-encompassing and has received international recognition. Its recycling and paper use reduction activities are vast, and it offers a comprehensive wellness program and sustainable farm to table dining.
Environmentally-conscious tourists: Your homework is done
The hospitality industry may be quickly shifting towards one in which environmental considerations are not only a key differential but are also more easily measured by guests. Having a zero net title makes it very easy for environmentally-conscious tourists to quickly pick one hotel over the next. On the other end, for all hotels, the bar of sustainability is being raised to reach higher levels of efficiency and comfort. Energy savings, health benefits and creating better work environments for their employees are a few of the benefits for hoteliers embracing sustainable strategies. Carbon neutrality is reachable no matter the continent.
References
http://www.hoteliermiddleeast.com/32325-hotel-indigo-dubai-sustainable-city-marks-ground-breaking/
https://www.thesustainablecity.ae/sustainability/
https://www.downloads.siemens.com/download-center/Download.aspx?pos=download&fct=getasset&id1=A6V10343760
https://www.hotelstadthalle.at/en/sustainability/zero-energy-balance-hotel/
https://www.marketwatch.com/press-release/bucuti-tara-beach-resort-named-caribbeans-first-certified-carbonneutral-resort-2018-09-13