MIPIM 2016's main theme will be announced during a virtual webinar at Brightest! Greenest! Buildings Europe exhibition, starting on June 10. Steven Borncamp, Brightest! Greenest! Buildings' managing director and Construction21.org's co-director, responded to our questions on green building in Europe. Find out more below.
Olga: Can you please tell us more about your background, your career and your projects?
Steven: My background is a bit of a mix which, planned or unplanned, helps me deal with the systemic nature of challenges in the building industry.  Very early in my career I was active in socially responsible investing which solidified my belief that to make progress on green and other social issues, we have to align market forces with taking care of the planet and people. I studied economics and international relations and worked ten years in technology consulting for a variety of industries which was a great experience to see and bring innovation to different companies. About ten years ago I started a shift towards the building industry recognising both the impact of the industry on our ecosystem and being fascinated more and more each day with how it impacts our lives and the variety dedicated people coming from different disciplines and viewpoints to create amazing projects.
I moved to Bucharest in 2005 and have been working on promoting green buildings here, in the region and on a European basis.   I founded the Romania Green Building Council and helped initiate and grow a number of other Green Building Councils and similar organisations in the region.  I found it to be a great platform for promoting positive transformation in the building industry as it brings together the complex ecosystem of companies, NGOs, and government entities who affect how we build, renovate and operate our buildings.  The Green Building Councils celebrate the best buildings and companies contributing to these projects to move the industry in the right direction.
> What are you working on at the moment?
Our team is launching the 2nd edition of Brightest! Greenest! Buildings EUROPE 2015; a virtual trade fair focused on highlighting Europe's most successful and greenest building projects. Really this is an examination of the top 1 to 2 percentile of the top performing projects from an environmental perspective but also projects that must demonstrate a strong business case.
With the recovery of the residential market, the Romania Green Building Council is further developing and promoting a Green Mortgage program that directly addresses the seemingly obvious problem that there is really only one "best" time to build a home correctly. Most of humanity radically under-finances the construction of what is likely the families most precious and valuable asset.  Romania and many of its neighbors are no exception  where people are so resistant to taking a mortgage, they end up following a series of sub-optimal decisions aiming to minimising the upfront cost resulting in destruction of future home value and a significantly higher long term cost profile for energy, repairs, and health.  We want to show that mortgage lenders need to promote sustainable homes by providing the necessary financial resources.  We are also demonstrating to banks the comprehensive research of significantly reduced mortgage defaults when financing green versus non-green homes and to help them incorporate this into their underwriting policies.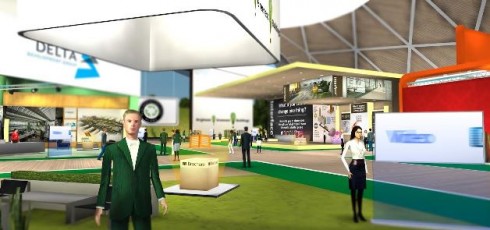 My colleagues and I are also advising and contributing to a multi-country project to help EU Member States improve the design of their National Renovation Strategies.   We are looking how can we incent and remove barriers to promote "deep green" renovations of all building types to create financial opportunity while solving other important issues ranging everywhere from improving energy security and fuel poverty to stopping forest degradation and promoting more sustainable communities.
> In your opinion, how can we accelerate green building in Europe?
Investors' motivations, of course, set the direction for all involved in a project.  The case has already been accepted that basic levels of green building achievement are good for business.   We need to use all available tools and examples of the greenest building achievements to show the industry and society what we could have if we put more thought and ambition into our built environment. I am convinced that targeting the highest level of green building achievement is best for maximising returns and minimising risk and just requires a modicum of holistic thinking about the necessary business model for the situation we face in the 21st century.
> What are the biggest challenges for green building in Europe and in the world?
On the business side, there is a lack of strategic thinking.  In many successful industries, it is normal to invest in one or two projects to transform how you do things.  To me it seems there are very few in the building industry who will invest in a transformative project then leverage their experience over the next ten or twenty projects before upgrading yet again.  Our last and arguably ongoing financial crisis was in no small part due to people finding security in following accepted practices without really thinking through the possible outcomes and new risks. Perhaps the buildings' version of the old adage "nobody ever got fired for buying IBM".
We can build buildings that can have expected lifespan of over one hundred years and vastly lower energy needs while facing a future where we will add an additional 1 to 2 Billion people on the planet who have a right to expect more than they currently have.   Clearly we are using the wrong models if we can't make a business case for much better and greener buildings.
> Can you tell us more about the virtual trade exhibition Brightest! Greenest! Buildings?
The event uses innovative technology to create a virtual, 3-dimensional exhibition space and auditorium for live presentations.   Attendees can join from anywhere with simply a computer and internet connection.   Exhibitors can build booths online in just a few hours using easy-to-use design software and can staff the booth also from anywhere via internet.  The event is held under the patronage of the European Commission and is supported by many Green Building Councils around Europe and other relevant organizations.   We are also very pleased to have MIPIM join us this year as the preeminent conference and trade fair for the property industry and, in particular, to work together to bring more participation to MIPIM's Innovation Forum on the green building topic.
> What is the particular interest of your exhibition for businesses and cities?
The virtual nature of Brightest! Greenest! Buildings means we can reach a very wide audience of persons interested in greener buildings and communities.   I see this very useful tool for businesses and cities to not only promote their projects, initiatives, or green building solutions but also to do market research to better understand where they should invest.    Stated another way, we see this as a great way to cast a wide net over a hard to reach audience and help everyone have a better approach to understand where the interest may lie in their value proposition.  Our event will not replace the need for face to face contact but will create many more positive interactions on the topic of creating the greenest buildings and communities.
> What do you predict will be the top trends for green building in 2015-2016?
These next two years will see more  openings of some truly transformative buildings from both a green performance perspective and with new, yet credible business models.  To borrow a phrase from Cradle to Cradle authors McDonough and Braungart, these projects won't be simply "less bad" for the planet but can be neutral and even have a restorative effect for our planet.  "Living Buildings" will move from the experimental stage to be considered business successes from both the point of view of the investors and the occupants of those buildings.  There is a monumental amount of work to do but I am optimistic we will have some very inspiring buildings to lead the industry.
____________________________________________________
Steven Borncamp is a managing director at Brightest! Greenest! Buildings and co-Director International of Construction21.org. You can connect with him on LinkedIn or follow him on Twitter.
★ Learn more about the event Brightest! Greenest! Buildings
★ See the 2015 Schedule of Events
Discover the main theme of MIPIM 2016  and learn more about the MIPIM Innovation Forum during a webinar at Brightest Greenest Buildings Europe exhibition, a virtual event accessible to anyone with internet, for free.
Top image via Greenbiz.com