MIPIMWorld: You are co-founder of Arney Fender Katsalidis, a global design firm specialising in tall towers. You have led projects in the UK, Canada, United States, Asia, Australia, New Zealand, Middle East and Africa. What projects are you working on at the moment? What projects are you the most proud of?
Earle: Two projects we are particular proud of are here in London. One is the 40 storey city tower we are doing together with Allies and Morrison at 100 Bishopsgate for Brookfield which sets new standards for large format flexible offices with floor plates up to 45,000 ft2. While at Tower Bridge Road in Southwark, we are regenerating a neglected part of Bermondsey with First Base and Starwood. Quirky residential apartments, a boutique Apart-hotel and restaurants and cafes will breathe new life into a retained 10 storey concrete frame.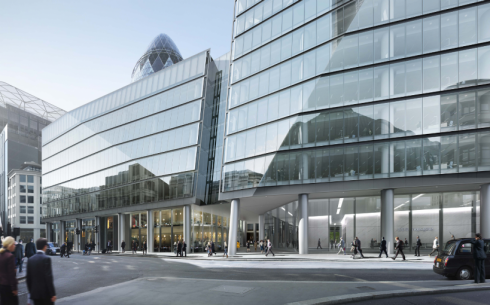 These two projects are polar opposites in terms of scale, character and use but both make significant contributions to the civic realm by introducing activated public spaces at their heart. In addition, at Southwark, a hitherto important pedestrian through-site link is created connecting Bermondsey Square to City Hall, further enhancing the amenity of the local community. We feel privileged to have such opportunities to contribute to our great city; well beyond the boundaries of our sites.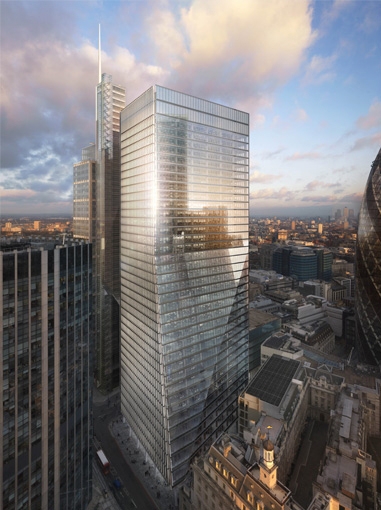 Further afar, in Montreal Canada, we have just opened the 'Workplace of The Future' for the renowned professional services firm Deloitte. Our design solution is based upon several years of research into Deloitte's organisational culture and preferred ways of working. We took a typical office tower and cut into it with a five storey atrium to create a 'vertical village common'. The result is a literal and metaphoric opening-up of the Deloitte business enabling the creation of an interconnected community with elevated levels of cross-selling and knowledge-sharing between departments. The workplace is already proving to be a significant instrument of organisational change and business performance. Seeing the joy of people using the space is incredibly rewarding.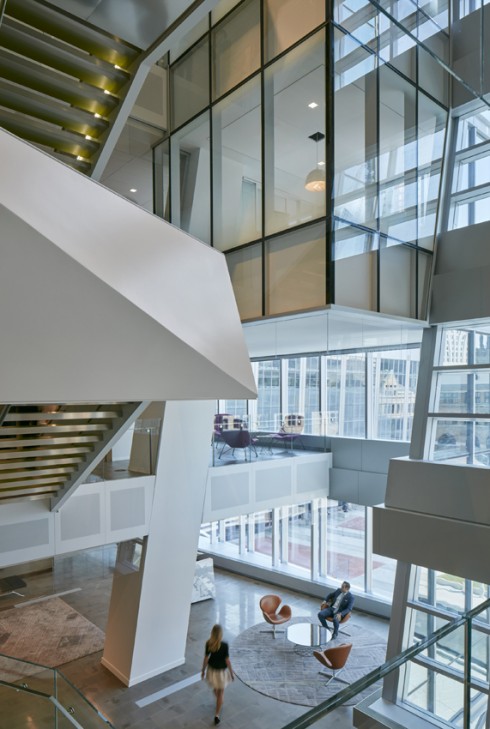 MIPIMWorld: You presented a paper called dense(CITY) to the then Minister of Cities Greg Clark and leading members of the property industry. In your article, you called density "a nightmare for politicians", but also "an essential ingredient to making our cities great". Could you please outline some of the key challenges facing the UK cities and their construction policies?
I believe that we live in a time where opportunities outweigh challenges. The awareness of issues pertaining to housing, and the downstream effects of not adequately and rapidly addressing supply and affordability, has risen sharply over the past two years. This may soon result in housing being the central policy that determines who governs. There is not one 'silver bullet' solution but improving productivity through full utilisation of the country's land assets is paramount. A key ingredient to achieving such utilisation is to respect those qualities that make our UK cities great and build upon them. Calls for abandoning the green belt are extremist, ignores the amount of brown land that can be adapted to residential use and fails to acknowledge the imperative for us to make the most of our existing infrastructure. Density is not a dirty word but rather a fundamental factor in ensuring our cities are vibrant, liveable and sustainable. Density is indeed a nightmare for politicians as our public debate is currently shrouded in fear rather than fact.
MIPIMWorld: In your opinion, how can the British government address the housing shortage in the UK? For example, does building more houses or tall towers effectively reduce overcrowding?
Addressing the housing shortage, and affordability for that matter, is easy. At its simplest level, it's all about solving the supply bottleneck in terms of site availability and rationalising the planning gauntlet to bring homes to market. George Osborne's post-election budget promises to address one of these hurdles by orchestrating the speedy release of public sector land. Associated with this we will see an escalation in nodal development, i.e. density in close proximity to rail infrastructure, and the emergence of new growth areas to support the uplift in the UK economy. Delivering on this promise is paramount as is being bold to streamline the planning process and elevate development certainty.
Our isle is a long way from being over-crowded as some may fear. Tall towers are not the solitary solution but, when sited correctly, are a sound way of optimising transport and civic infrastructure. What is often lost sight of is that similar densities can be obtained by well-planned medium rise neighbourhoods as illustrated by the Urban Taskforce as far back as 1999. It's time to act.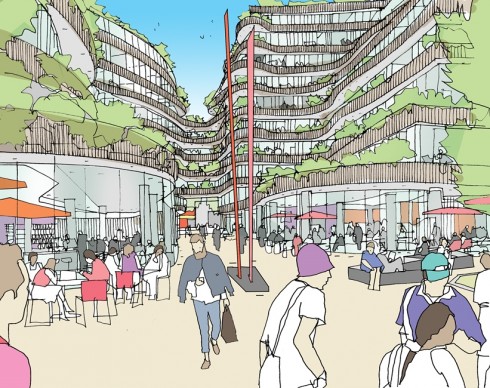 MIPIMWorld: You've developed a prefabricated housing system that addresses the significant time lost, waste and lack of sustainability encountered with traditional modes of residential construction. Can you tell us more about this?
The construction industry is like the Rocky Horror Picture Show – it's stuck in a time-warp. By way of example, the Model T Ford was constructed with chassis and cabin technology; much like our frame and fitout mind-set in construction. Yet, since the Henry Ford first mobilised the masses in the 50's, the automotive industries have transformed themselves by employing monocoque construction which is lighter, stronger, reduces waste, is quicker to build…etc. There has been no technology transfer into, or evolution of, the construction industry from those fields that have adapted themselves. This is despite us all being too well aware of the huge inefficiencies and environmental sacrifices we make by persisting with the status quo.
This inertia of the construction industry has however inspired some. My fellow business partner Nonda Katsalidis commenced our firm by being both architect and developer. He saw the opportunity to create a less expensive higher quality product and initiated the UB system that utilises monocoque construction. It has been used to efficiently and rapidly construct residential buildings up to 8 storeys high and is now being deployed in Asia where there are less barriers to thinking differently.
MIPIMWorld: What do you predict will be the top trends in residential construction in 2015-2016?
Trends in construction tend to emerge over a longer than annual time frame. In the mid-term, I believe we will see modular construction coming to the fore together with new forms of tenure to address the epidemic of access to housing. Related, I believe there will be a significant growth in the "co-worker" concept and a tendency for university towns to development residential concepts that allow them to retain students post-graduation.
——————————————————————————
Arney Fender Katsalidis' co-founder, Earle Arney will speak at MIPIM UK 2015 this October. Check out his conference session The housing shortage and rising inequality. Connect with him on LinkedIn and follow @AFK_studios on Twitter.
Images credit: Picture 1, 2 & 4 – Arney Fender Katsalidis; Picture 3 – James Brittain, courtesy of Arney Fender Katsalidis.