Wan Chai is an affluent district, sitting to the east of the Central Business District (CBD) of Hong Kong.  One of a few districts without any subsidised housing, one in five people own liquid assets of more than HKD 1 million. The large infrastructure project of the forthcoming bypass will link Wan Chai offices and Central through a larger degree of connectivity. In addition, the Central – Wan Chai Bypass and Island Eastern Corridor Link is a new strategic road being built along the north shore of Hong Kong Island, targeted to alleviate the traffic congestion along the existing Gloucester Road – Harcourt Road – Connaught Road Central corridor. These developments are set to ease access to commercial property in Hong Kong.
Wan Chai's business area
Many major governmental departments and international consulates are located in Wan Chai, as well as Hong Kong's Convention and Exhibition Centre. Major tenants in Wan Chai include Disney, Société Générale, China Resources National, Sinopec, LinkedIn and Samsung Electronics. Landlords in the region include Hysan, SHKP, Swire Properties, Wharf and Sino Land.
Travel distances
To Central, by MTR, takes 5 minutes, costing HKD5.00. To reach the airport takes 40 minutes, costing HKD105.00.
Floor plates
There is a range of office space on offer in Wan Chai.  Floor plates range from 20,000 sq ft in Central Plaza to the smaller 4,900 sq ft 28 Hennessey Road. On average this levels out at around 14,000 sq ft, which can be found in Harcourt House.
183 Queen's Road East Hong Kong
Property Size – 639,025 Sq Ft
 This building is a 47-storey office building located on Queen's Road East. It has a retail podium with numerous retail outlets, fitness studios and restaurants. Managed by JLL Property, Hopewell Center has good access to buses, trams, taxis and is a 10 minute walk to the Wan Chai MTR station. The total area of this building is 639,000 square feet and it offers 15,500 square foot office floor plates.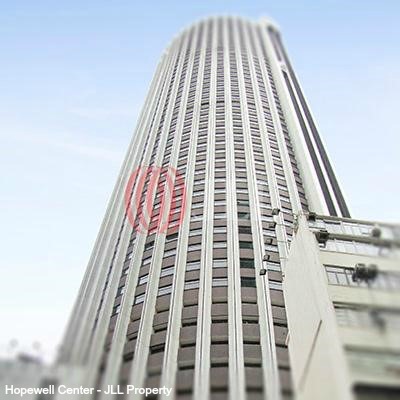 18 Harbour Road Hong Kong
Property Size – 1,150,000 Sq Ft
Located in the heart of Wan Chai Central Plaza is an iconic, 69-storey office building which provides an elevated pedestrian footbridge connecting to the Hong Kong Convention & Exhibition Centre and Wan Chai MTR station. The total area of this office building is 115,000 square feet and it offers 20,000 square foot office floor plates.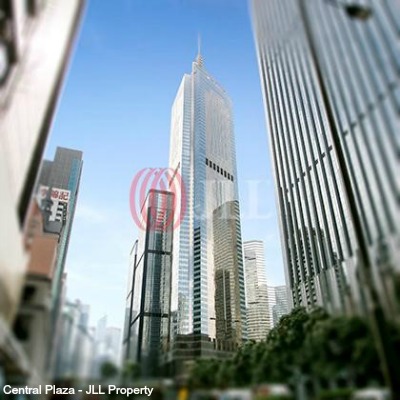 The Hennessy
256 Hennessy Road Hong Kong
Property Size 87
Named after the road it resides on, The Hennessy is a 25-storey Grade A office building in built in 2008. Accessibility is efficient and convenient; it is a short walking distance from the Wan Chai MTR station and restaurants are nearby. The building offers 3,500 square feet of office floor plates.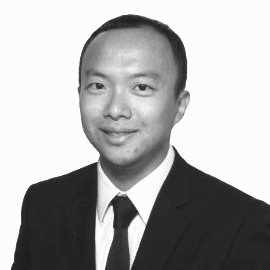 Eric Chong is the Senior Analyst of Research for JLL in Hong Kong. JLL provides corporate strategic, restructuring and transaction advice, equity and debt financing advice, management contract negotiation, asset management, development structuring, valuation advice and market research. Follow him on LinkedIn.
Top photo: gyn9037