Although PropTech is a relatively young industry, firms are already switched-on to the idea of preparing the PropTech next generation through mentoring programs and dedicated activities. In just a few short years, a growing number of initiatives have emerged, ranging from tailored mentorships to large scale Accelerator programs designed to both create opportunity for the PropTech next generation and incubate ideas.
Accelerating the PropTech next generation
Ben Liao, Global Head of Colliers Innovation, has been responsible over the last few years for leading the firm's Colliers Proptech Accelerator powered by Techstars, a joint initiative by two leading global organizations in real estate and technology. Convening ten select start-ups from around the world each year in Toronto, the Accelerator program has consistently attracted applications from more than fifty countries, with hundreds of start-ups trying out for the unique opportunity to be mentored and see their ideas "incubated" over an intense 13-week program. Firms involved have typically innovated across a wide range of areas in the built world, including machine learning/AI, blockchain, visualization solutions including AR/VR and more.
Says Liao: "Over the last few years, we have been partnering closely with and mentoring proptech talent through our industry-first program that gave us a wide lens into the innovation in commercial real estate as well as other industries, and led us to some terrific companies that we continue to work with on an ongoing basis." Successful graduates of the program including workplace experience specialists Lane, and occupancy analytics firm Basking, whose services have since been incorporated into Colliers' post-pandemic office solutions.
While the Accelerator is currently on hold, for Liao it has generated vital lessons. He notes: "After seeing success with our Proptech Accelerator, Colliers is building on the foundation set by the program to broaden our approach to innovation through scalable partnerships and investments in emerging technology companies across all stages of maturity. This natural evolution adds significant depth to our capabilities in technology, which will take our services and platforms to the next level."
The Accelerator approach is gaining speed across the industry as a potent way to forge innovation and encourage new talent. The MetaProp Accelerator at Colombia University comprises a 22-week program focused on driving business growth and accelerated market penetration, through participant pairing with select C-level mentors from MetaProp's network. Up to $250,000 in financing is available. Fifth Wall's Accelerator also acts as a vehicle for early-stage investments, and has given a kick-start to firms including Opendoor and Clutter.
In Europe, key PropTech accelerators include programs from Pi Labs, which regularly sifts through thousands of applications to select promising PropTechs which subsequently receive funding and guidance. Earlier this year, the VC invested $5 million in Israeli-founded location intelligence provider Placense, which focuses on supporting the post-Covid recovery of physical retail in the UK and Europe. Other key European PropTech accelerator programs have been launched by Belgian-based PropTechLab and smart-city focused StartupBootCamp, based in Amsterdam.
While the focus is on the PropTech next generation, many of these programs benefit mentors and mentees alike, according to Liao.  "Start-ups benefit from a much deeper understanding of how the real estate industry operates to refine their own business plans. Conversely, our professionals benefit from seeing how technology can improve the way we deliver services today and in the future. Combined, the use of best-in-class technology, together with the knowledge of our experts, has led to the best client outcomes."
Mentoring for diversity
While Accelerator programs are essential for incubating good ideas, "old-fashioned", one-on-one mentoring remains a vital life-line for the development of young professionals, from school age onwards.
Collete English Dixon, Executive Director, Marshall Bennett Institute of Real Estate at Roosevelt University in Chicago, says that mentoring opportunities for the real estate and PropTech next generation must kick in at college level to ensure that a more diverse talent pool can enter the industry. English Dixon became the first woman of color to lead a university real estate program in the United States in 2017.  She notes: "Real estate firms are improving their mentoring programs for employees, and re-evaluating practices to increase the advancement of diverse talent. Companies are also increasingly recruiting from new places like Historically Black Colleges and Universities (HBCUs), mid-tier universities, and other industries that may have diverse talent with skills that are transferable to real estate."
In June, Apollo Global Management, Ares Management Corporation and Oaktree Capital Management announced a 10-year, $90 million, industry-first initiative called "AltFinance: Investing in Black Futures". The initiative is designed to diversify the alternative investment industry by attracting, training and providing career opportunities for college students attending three HBCUs.
Launched in partnership with Clark Atlanta University, Morehouse College and Spelman College, AltFinance comprises a mentored fellowship program, a tailored virtual institute and a scholarship program. Fellowships will provide select students at the partner HBCUs the opportunity to work directly with a mentor and learn the ins and outs of finance and alternatives. Says Apollo CEO Marc Rowan: "At Apollo, we recognize that we have been the beneficiaries of opportunity, and that it's incumbent upon us to create opportunity for a broader group of talent."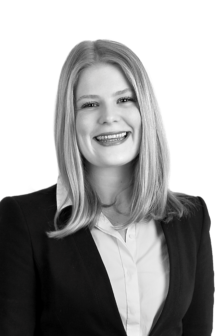 Another program designed to ensure a level playing field through mentorship is Commercial Real Estate Women (CREW), a transatlantic platform offering mentoring for women in the industry. CREW UK recently completed its latest program, with real estate and proptech leaders from JLL to WeWork providing executive guidance for young female talent. A 2020 CREW Network benchmark study found that 38% of respondents had no women in senior leadership positions within their companies.
Now in its third iteration, the CREW mentoring scheme looks to help break down barriers to advancement and generate better representation, as well as providing networking opportunities for the real estate and PropTech next generation. Lauren Hetherington, associate director at JLL Living and CREW Connects mentee affirms: "Working with my mentor helped me to create opportunities to excel within my current team and to improve my network within the industry – as well as forcing me to look at what I really wanted out of life from a personal perspective."