Commercial Real Estate, CRE, is a historically male-dominated industry, which has been slower than other industries to improve on gender parity. In the United States, men make up 65% of the CRE workforce, and this discrepancy parallels other nations. Increasing the participation by women in CRE will add productivity. In Singapore, achieving balance could actually add as much as $26 billion to the Singaporean economy. In some locations, women are leading the industry.
Brazil
Historically in Brazil, commercial real estate has not been a highly regarded industry, in part because of low education hurdles and ease of entry.  Real estate education is fairly basic, and industry professionals do not necessarily boast high earnings. In land development, all leadership roles are male-dominated.  Bryan Masters, a residential developer in Brazil makes the following observation: "We tend to see a pay gap between male and females in the industry here in Brazil, especially in the more senior positions." At the same time he notes, architects, which are highly respected throughout South America are gender-neutral with women and men treated with similar respect and compensation.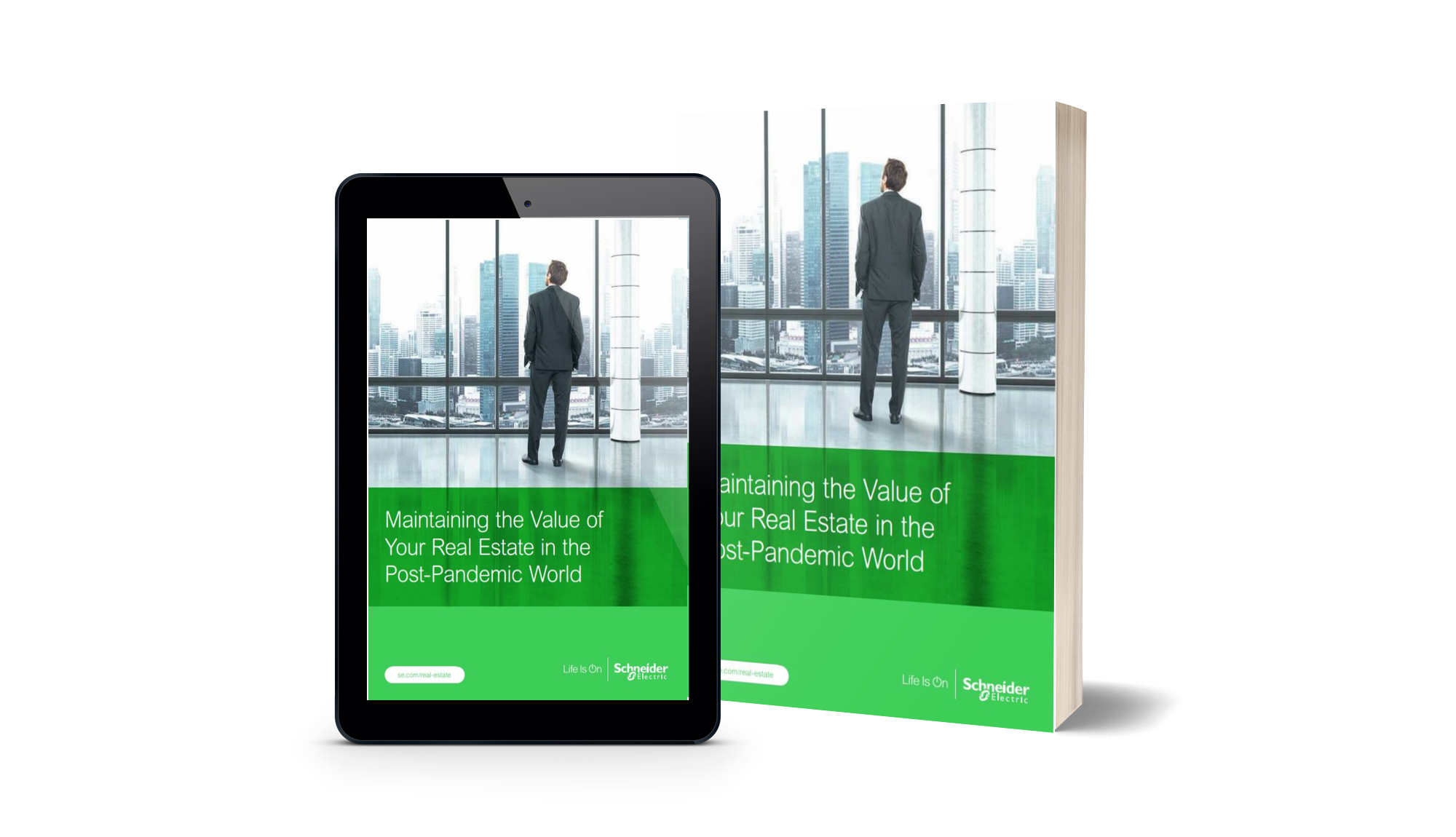 Maintaining the Value of Your Real Estate in the Post-Pandemic World
This paper discusses how smart, connected technologies and advisory services help owners and operators meet the challenges of the 'new normal'.

Canada
Women represent 37% of the overall CRE workforce in Canada. While women have achieved more parity in positions like property and asset management, similar to the US, they fall short in leadership roles. Osler conducted a 2017 report on women in leadership positions at TSX-listed companies in Canada. In the real estate industry, women make up just 16% of board directors.[3] Industries with numbers below this are life-sciences, mining, oil, and technology, but others have stronger participation by women suggesting CRE is falling behind compared to other financial sector jobs. See the Exhibit below. One job level down, women in Canada make up 24% of executive officers in real estate, still nowhere close to equality.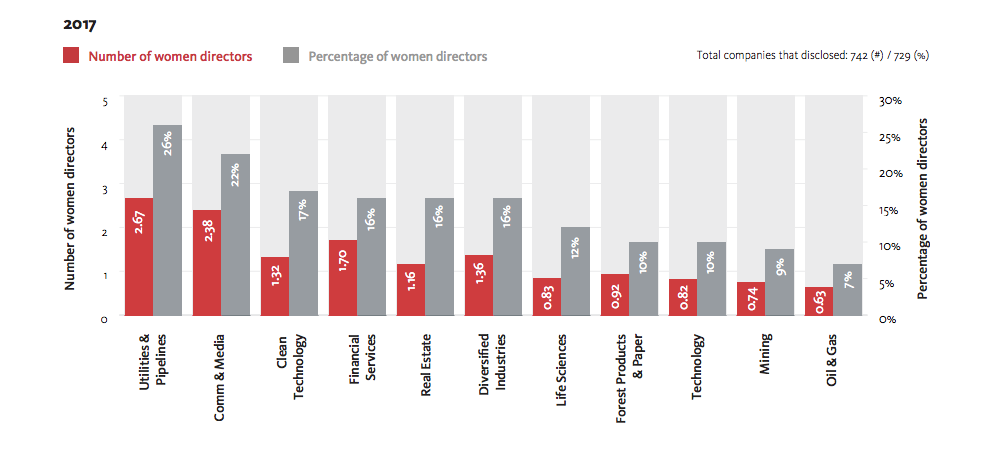 China
In China, the political structure has created somewhat more parity for women in the CRE workplace. At Xi'an Jiaotong-Liverpool University, a yearly panel of women in Chinese and international firms discuss women in leadership roles. Dr. Gisela Löhlein, the head of the architecture and design department at the university, says that the results of the panel show that "due to communism and socialism, there is no pay gap, no discrimination of women in practice . . . Students were astounded to hear that this is not the case in the west, and could not understand nor comprehend it." She also notes that there is not an unconscious bias in the workplace, and that many leaders in industries are typically women.

Hong Kong
The Urban Land Institute conducted a case study on Hongkong Land, one of Asia's most established property groups. Within the company, there are no women on its management board, but there are a number of women in general manager and senior manager levels, which creates a pipeline for women to advance to higher positions. The company also offers the Jardine Matheson leadership program, reserved for employees who show high potential. The program offers training in special projects in the real estate industry. Iris Chan, an asset manager for Hong Kong Commercial Property participated in the program:
"In Chan's experience, the support she receives from leadership to further her education by obtaining professional certificates, and the company's open, communicative culture, are informal approaches that have helped her achieve success during the ten years she has worked at Hongkong Land."
Discussing other key experiences to her success, Chan says that the success of other women at Hongkong Land, and a strong sense of professionalism have sustained her drive. She also notes that the firm can improve in their child care support tools in order to help women further advance in their careers.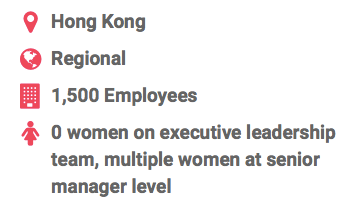 Hongkong Land and other firms in the area emphasize the importance of merit. Wendy Chim, a senior property manager at Hongkong Land says, "We advocate equality of men and women. As long as you have a great background and are professional, we'll give you opportunity." Offering women skill development opportunities and mentorships has been key at the company, and is also a worldwide trend for women's advancement in the industry.

Singapore
Paige Mueller, Managing Director at Eigen10 Advisors and former SVP at GIC Real Estate in Singapore, says that there are many women in CRE in Singapore, but that "the closer you get to money, the fewer women." Typically, there are higher concentrations of women in property or asset management, but the industry lacks women in investment funds, high-cost brokerage, and venture capital. A large factor of women not reaching senior positions is the pursuit of more family life. In fact, 63.6% of women in real estate in Singapore stay in their positions after marriage, in comparison to men's 83.8%. Leny Suparman, co-founder of KOP Limited, says that although her journey into luxury development was smooth, she still encounters difficult people during property inspections: "She remembered this one time when the owners brought their dog to the gate to scare them off. "If I was a man, they probably would not have challenged me."[6]
The United Arab Emirates
In the United Arab Emirates, the pro-business and pro-entrepreneur policies have resulted in more women involvement in the CRE industry. The Khaleej Times interviewed seven women in leadership roles in Dubai's top real estate and property management firms. Many of the women are not from Dubai, but claim to be based there because of the friendly business environment. Khadija Meziane El Otmani is co-founder of Driven Holiday Homes: "Gender has played the biggest role for El Otmani. When she started Driven Holiday Homes in 2014, she says at first she hired only women because she found it difficult to find men who seemed willing to be managed by women." She also notes that in the real estate industry, strong-personalities are required to succeed, and as a Muslim woman she has faced bias in this area. Today, her company has achieved gender parity, but Dubai still has much work to do.
"As of late 2016, 70 per cent of foreign workers in the emirate were male, according to the Dubai Statistics Centre.  However, efforts by the government and the leadership of women in the private sector are creating a new face of female in the Middle East. As of November last year, 9 of 29 UAE government ministers were women, and Shamma bint Suhail Faris Al Mazrui, at 23, is the youngest government minister in the world."
With efforts to bring more women into leadership roles in multiple sectors, more parity should be achieved within more industries in Dubai over time. However, the biases and social implications of increased gender parity will be more difficult to overcome.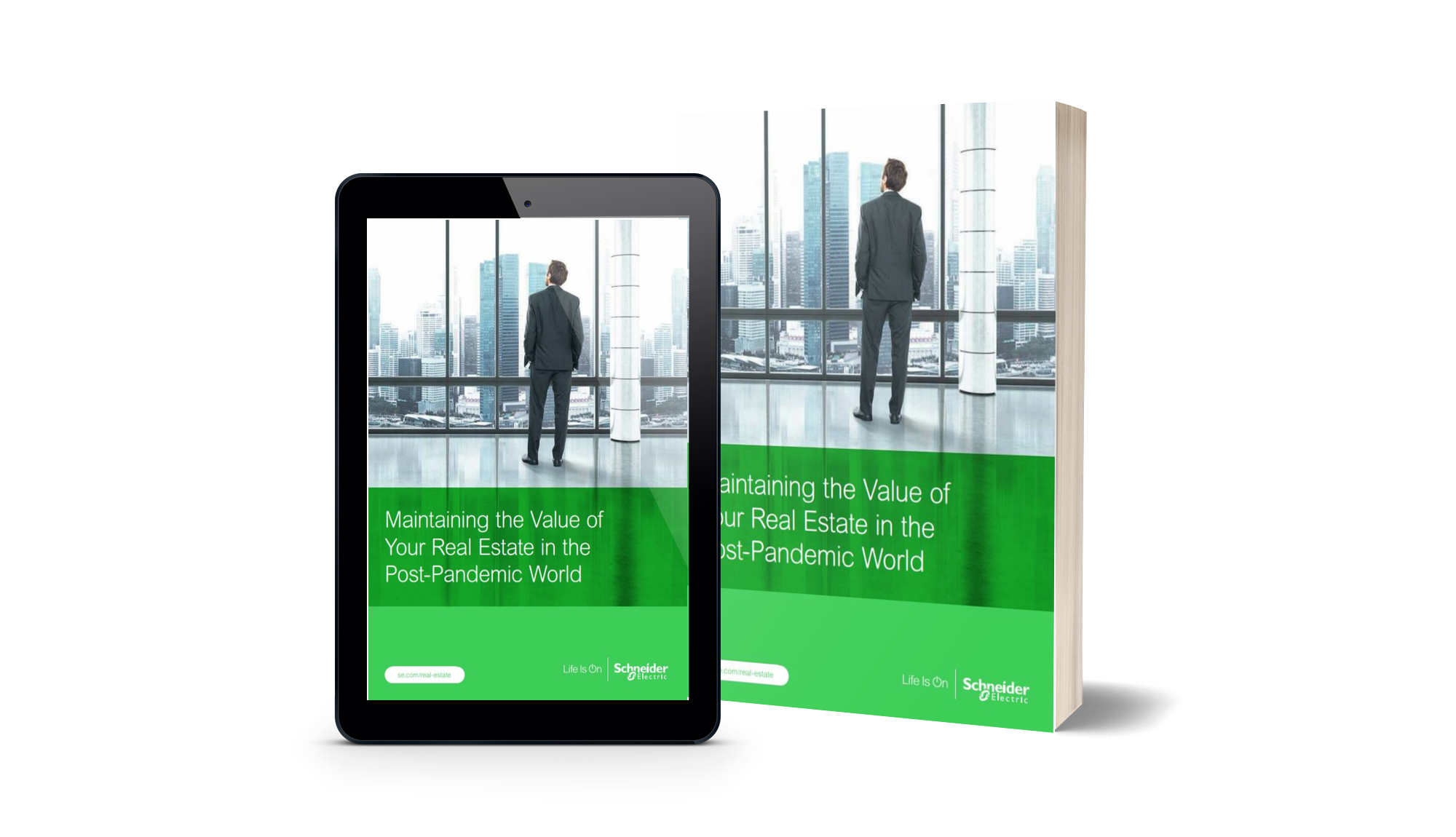 Maintaining the Value of Your Real Estate in the Post-Pandemic World
This paper discusses how smart, connected technologies and advisory services help owners and operators meet the challenges of the 'new normal'.
The United Kingdom
The United Kingdom government conducted a gender pay gap analysis in 2018. They found that in commercial real estate, the pay gap is almost twice as large as the national average. In the U.K., women in CRE experience a 27% pay gap, while the average gap is 14%. Additionally, "for the average U.K. company, 40% of top-quartile earners are female, whereas for commercial property the figure is just 26%." The main reason cited for the gender pay gap in the industry in the U.K. is a higher concentration of men in senior management positions. Of the companies analyzed by the government and Biznow, The Crown Estate is the only company where women are paid more than men. The company noted that three of its four executive committee members are women, and they also have a high proportion of women in senior roles, which would explain the 3% women-leaning pay differential at The Crown Estate.

The United States
In the United States, commercial real estate is a highly male-dominant industry. Women make up 35% of the CRE workforce, with an average pay gap of $115,000 to men's $150,000. In a 2015 study done by CREW, it was discovered that there is also an aspiration gap in existence between men and women in CRE. They found that 40% of males aspire to reach C-Suite positions, while only 20% of women do. 47% of women aspire to reach SVP/Partner level, but no further. Among barriers to their success, women cite the lack of a sponsor or mentor as being the most significant barrier. In the U.S. women are 54% less likely to have a sponsor, defined as someone who can provide advice and actively help one advance in their career, compared to men.

Conclusions
Women have a long way to go to reach parity in CRE, but progress is being made.  For women to succeed they need to seek sponsors, mentors and well-connected advisers, male or female, who will help them advance.