There is an increasing buzz around how the internet of Things or IoT is powering the evolution of our cities. The Internet of Things future growth also means society's growth, with its applications stretching far beyond its proprietary use in buildings and across individual projects.
The Internet of things is the term used to describe a network of physical objects that are embedded with sensors, software, and other technologies in order to connect and exchange data with other devices and systems over the Internet.
When IoT is implemented in real estate, it creates smart buildings, which can automate and control building operations ranging from fire to security, heat and ventilation. By extrapolating this across whole urban areas, smart cities that use sensors and networks can analyze data city-wide, improving infrastructure, public utilities, services and more.
The Internet of Things can also be blended with artificial intelligence or AI to drive decision making with little or no human interference. AI enables the devices to learn from their data and experience, making systems ever more intelligent. For this reason, the combination of IoT and AI is unlikely to be a passing trend, but provide the IT backbone of the cities of tomorrow.
Smart cities and IoT
"By investing in and leveraging their strengths in technology, physical and digital connectivity, quality of life and sustainability, cities can secure their future position on the global stage in the rapidly evolving competitive landscape," says Jeremy Kelly, Director, JLL Global Research.
Some of the smartest cities in the US include New York, Las Vegas, Chicago, Boston and Austin, Texas. The New York government published its latest Internet of Things Strategy in March of this year, outlining its use of IoT devices such as environmental sensors, GPS, utility meters, counters, cameras and other connected elements to create data sets which are more comprehensive and useful than ever.
Applications include measuring environmental conditions, setting goals, and managing interventions that result in improvements for residents. New York is tracking infrastructure weaknesses to implement preventive maintenance across the city, and monitoring the use of energy to increase efficiency. Public realm sensors analyze the flow of people to better plan shared spaces.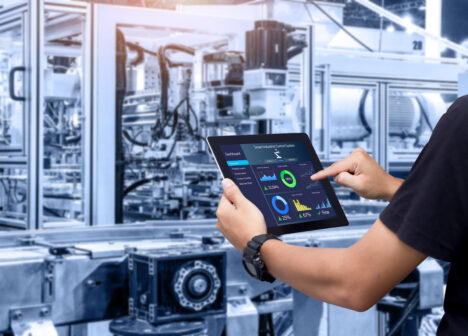 Recent rankings from the likes of McKinsey, ABI Research and IMD name Singapore as the smartest city in the world. In 2014, the government of the island state launched its multi-billion-dollar Smart Nation Singapore (SNS), a program backing a raft of projects extending from urban mobility to e-payments.
By 2050, 47% of Singapore's population will be 65 or older. Singapore's TeleHealth project offers video consultations over the internet, particularly to its most vulnerable citizens. Meanwhile, TeleRehab allows patients to exercise in their own homes with wearable IoT devices monitoring their progress. This data is then transmitted to medical staff over wireless networks.
Monetizing the Internet of Things
A KPMG study shows that the US and China dominate the tech leadership charts for developing disruptive technology breakthroughs that are expected to have a global impact. With both countries racing to have an edge in AI, their efforts are enhanced by powerful venture capital (VC) investment models.
"America has some fairly unique features working in its favor such as a large domestic market, a unified regulatory system and significant levels of venture capital," observes Kelly. "Nevertheless, the sophisticated technology ecosystems underpinning its market help to give America's top cities some of the key attributes necessary to manage and benefit from the rapid technological shift underway in the global economy."
Internet of Things future growth
The global IoT in smart cities market size is projected to reach nearly $385.7 billion by 2028. It is furthermore projected to gather a compound annual growth rate of above 15% over the decade leading up to that date, according to a report from Adroit Market Research.
The major players active in IoT for smart cities include IBM, Cisco, Intel, Huawei, Microsoft, Tech Mahindra, Siemens, Bosch and PTC. The market also comprises several other prominent players such as Schneider Electric, ARM, Quantela and Hitachi.
At the EUREF Campus in Berlin, Germany, Schneider Electric has set up innovative solutions for building automation, energy savings, energy management and transportation transformation. In this microcosm of a smart city, the 150 companies on site benefit from IoT-backed solutions which help drive the innovative future projects they are developing.
Meanwhile, in Shanghai, Schneider Electric is helping transform the largest modern steel-producing enterprise in China, Baosteel, into an automatic, unmanned and smart platform for product manufacturing management. The firm's EcoStruxure solution is built around intuitive interfaces which resemble smartphone apps, according to Ma Yue, Senior Vice-President, industry business, Schneider Electric China. Yue says: "It's like an industrialized Android system."
In terms of the Internet of Things future growth, the potential is limitless. Research from Ericsson suggests that its Human 4.0 concept will allow people to interact in real time over great distances – both with each other and with machines – and have similar sensory experiences to those that they experience locally. This will enable new opportunities within remote learning, surgery and repair. Ericsson also predicts that immersive mixed reality applications should have the potential to become the next platform after mobile – realized through 3D audio and haptic sensations and becoming individuals' main interface to the real world.
The only thing holding the future back is human endeavor. Ultimately, to drive the Internet of Things future growth, manufacturers, IoT and network platforms will have to focus on an ever-greater synergy and cooperation to drive the common good.