ESG and future-proof buildings as a value driver in the real estate investment market
ESG, which is a commonly used acronym for Environmental, Social and Governance, has become a new buzzword in today's business world, including the real estate market. Responsible investment, which considers the impact of ESG factors on risk-adjusted return and is aligned with investor values, now constitutes key to the strategic agenda. It is not surprising then, that in the face of the post-pandemic reality and the current geopolitical crisis, there is a growing focus on sustainable, future-proof investments that will contribute to a stable business in the long term. Skanska is an example of an office developing company which has followed this approach for many years. "Green" solutions, climate targets and constant works on developing ESG aspects are crucial pillars of the company's growth direction.
ESG as a marker of futureproof investments
The significant role of ESG in business is reflected in data demonstrating a visible increase in ESG-oriented investing. As it turns out, by the end of November 2021, a record amount of $649 billion flowed into ESG-focused funds worldwide, while in 2020 and 2019, they amounted to $542 billion and $285 billion, respectively. ESG funds now account for 10% of global fund assets1. What is interesting, above 43% of investors in Europe claim that their ESG investments in the last 24 months have either outperformed or strongly outperformed in comparison to their non-ESG investments2.
The growing interest in ESG standards shows that they will determine to an increasing extent the market's shape in the future, as well as property valuations. Investors are well-aware of the necessity of a strong focus on this aspect and they will more often base their purchasing decisions on the implementation of ESG principles that will be crucial for their business.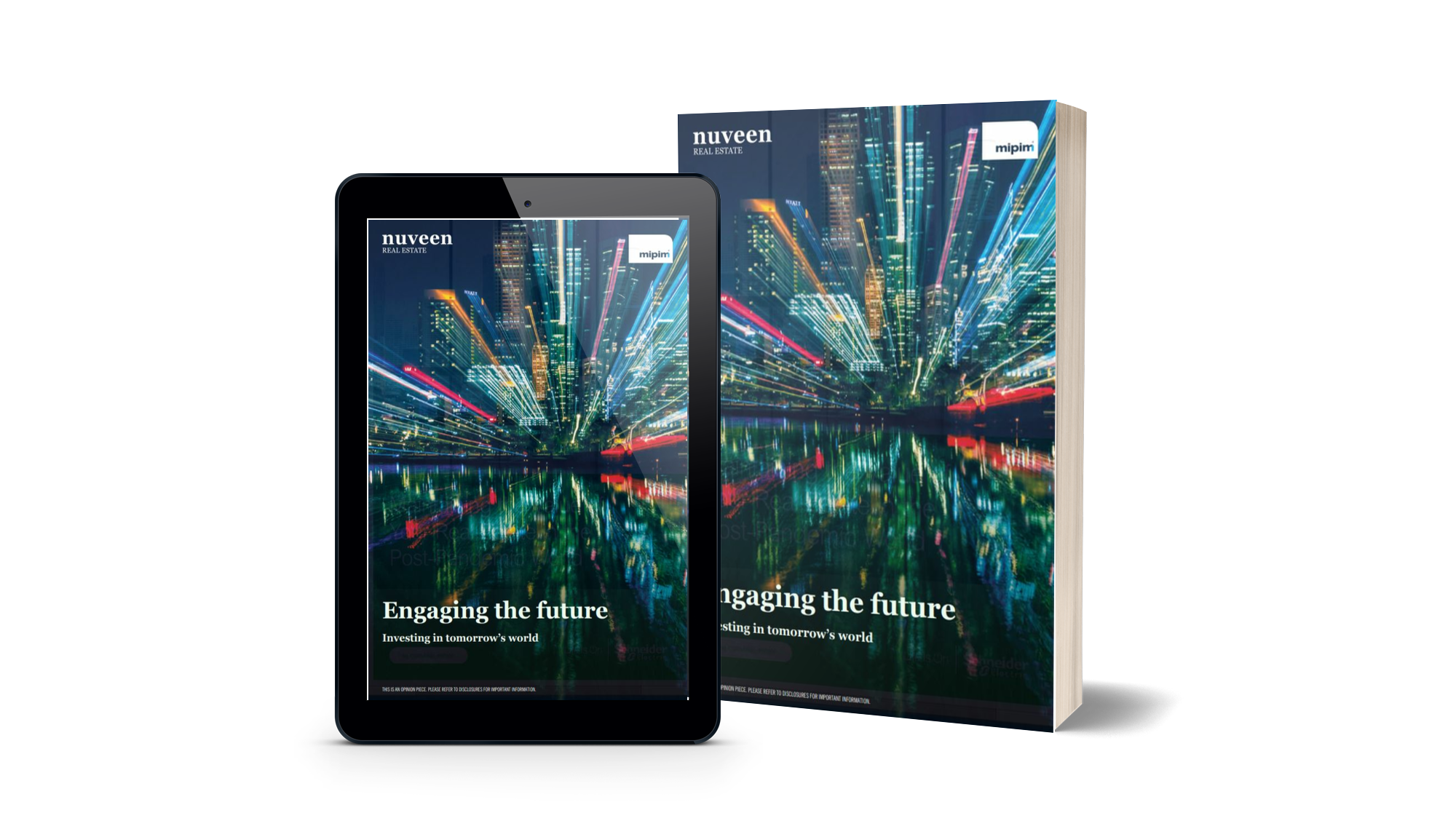 Engaging the futur
Investing in tomorrow's world
Unsurprisingly, the year of 2021 was marked by an increased call-to-action by governments worldwide to combat the intensifying climate crisis. One of the latest regulations in this term is the EU taxonomy – a classification system establishing a list of environmentally sustainable economic activities. Its main aim is to ensure that companies, investors and policymakers apply a uniform terminology and, consequently, to prevent greenwashing. It is also to assess through the use of unambiguous criteria whether a given activity is environmentally sustainable – and thus, the financing of which of them is more secure in the long term. In this case, proper reporting also constitutes a major factor giving access to valuable knowledge regarding the company's activities. When it comes to Skanska, the company started reporting on its environmental impact in 1997, releasing annual reports focused on this aspect of ESG. In 2002 Skanska released its first Sustainability Report and continued till 2018. In 2019 sustainability reporting became an integral part of the company's annual reports, demonstrating the strategic importance of this area of Skanska's operations.
Driving growth through sustainable developments
There is no doubt that the global real estate market is already aware that ESG principles are key for sustainable investments. Investors are increasingly mindful of ESG considerations, whether at an individual building, portfolio, or corporate level. Their expectations have evolved and they look after not only an investment product, but also its environmental, social and governance aspects. What they're increasingly in search of are projects developed with the use of low-carbon materials, packed with climate-smart and user wellbeing-friendly solutions, supporting the needs of the local community and built in line with high ethical standards (e.g. through application of supplier code of conduct and anti-bribery policies) and with high health and safety standards present on the construction site.
ESG is not a new subject for Skanska – the company has embedded it in various aspects of its operations. In 2019 Skanska announced its goal to reach net zero by 2045. Since 2015 it managed to reduce its own carbon emissions by 46%. In 2021 Skanska sharpened its climate target, which now includes a reduction of the company's own emissions by 70% as early as 2030 (in comparison to the previous target of 50%) and had it scientifically validated by Science Based Targets Initiative (SBTi).To achieve this new and ambitious target, Skanska focuses on innovation, implementation of new technologies and keeping a forward-thinking approach to deliver the best-in-class office projects.
Skanska: a forward-thinking partner following a green approach
The challenges we collectively face are becoming more complex, requiring even more significant action. Skanska's work in responding to these needs, creating value for customers in this area, stretches back many years. Skanska Group has been introducing solutions adding to its environment and social responsibility, which has been followed by addressing corporate governance issues in recent years. Here are some examples:
Skanska introduced its first Code of Conduct which has been updated in 2019. It applies to both internal and external activities of Skanska Group and its employees. The company has additionally created a Supplier Code of Conduct, which sets expectations with regards to doing business in an ethical way towards its supply chain and other partners.
Skanska was the first developer in Central Europe to implement concrete with a reduced carbon footprint – it was laid for the first time as part of the construction of the company's office investment called P180 in Warsaw. Other Skanska projects that use low-carbon concrete solutions are, for instance, the Equilibrium project in Bucharest and the Port 7 investment in Prague.
Two of Skanska's buildings in the CEE region (Centrum Południe in Wroclaw and Wave in Gdansk) are fully powered by renewable energy sources. All of the company's newly-developed projects are supplied with renewable electric energy.
Skanska introduced Care for Life office concept – a holistic approach to office users' wellbeing. It is about creating a healthy working environment as opposed to "sick buildings". It focuses on designing offices with natural light, clean air, clean water and proper temperature to increase work efficiency, and above all, the comfort of the people staying in the facility. Part of this concept is also caring to the surroundings of the building. For example, by improving the air quality near office complexes through developing anti-smog pavements made of the so called "green concrete". The initial tests of such pavements have proved a 30% reduction of nitrogen dioxide concentration.
In the construction process of its office buildings Skanska uses materials that contain recycled elements and are sourced from local companies and suppliers.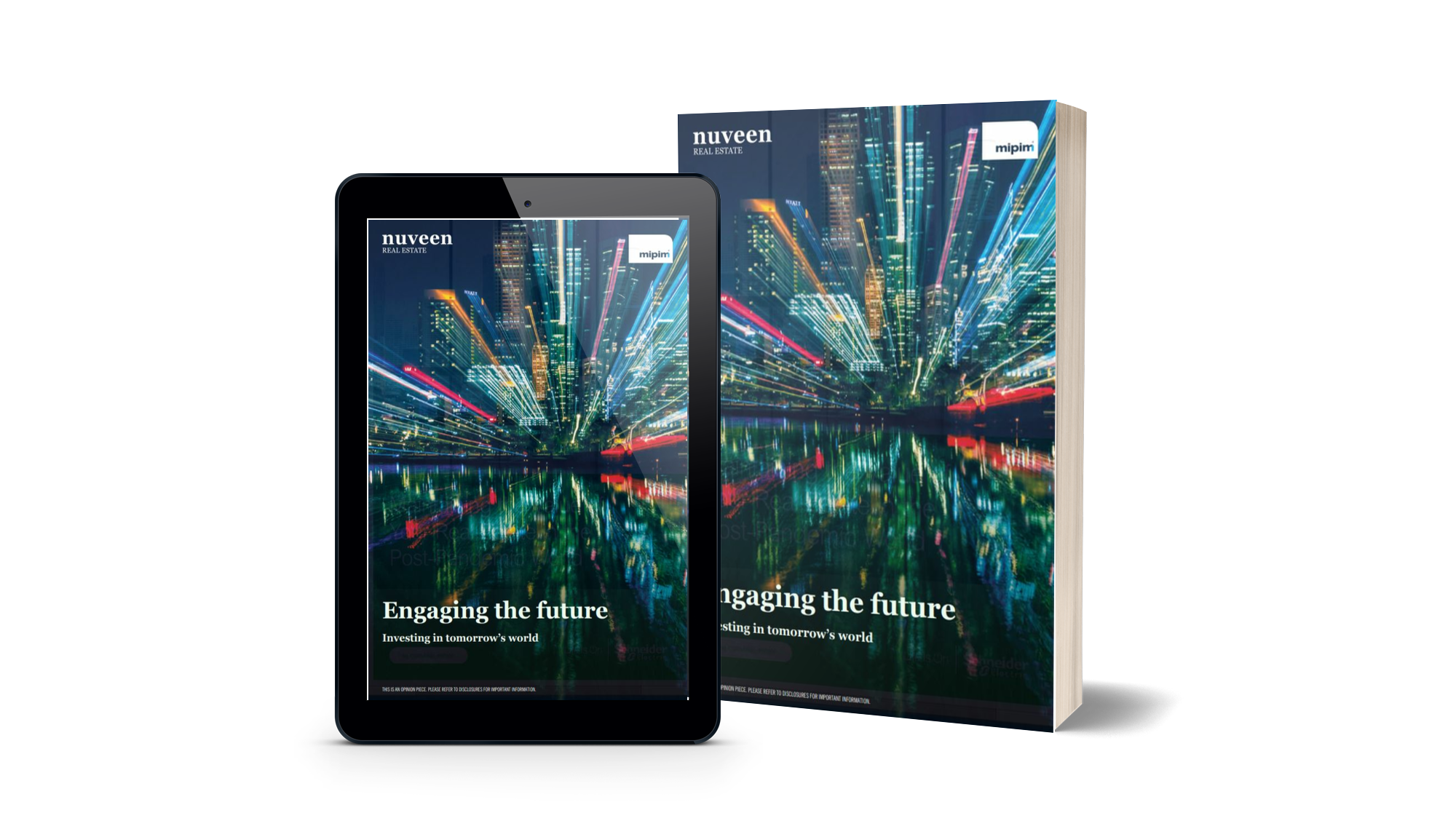 Engaging the futur
Investing in tomorrow's world
Stability and market resilience as a key factor
Global turmoil, be it in business, health or geopolitics, and uncertainty it brings have turned investors to seek for investments that deliver predictable results in the long term. Adjustment to ever changing circumstances may be challenging, hence the need of having stable and reliable partners has become even more crucial.
Skanska relies solely on internal financing. It is known for its focus on quality, implementation of new technologies, and applying company values, which constitutes the business' moral foundation and compass. It makes it a reliable partner with stable financial position and futureproof projects.
There is no doubt that ESG will be one of the main factors significantly shaping the business map around the world. This area is now playing a much more prominent role in shaping the way in which companies operate, with investors embedding ESG considerations into every stage of the property lifecycle, from due diligence to acquisitions and from leasing to asset management. Thus, office developers, such as Skanska, should continue strengthening their ESG credentials. These are the fundamental building blocks for shaping a built environment that is more sustainable, creating long-term value for shareholders and the society at large.
References
[1] Analysis: How 2021 became the year of ESG investing, Reuters, 2021
[2] ESG Survey – What corporates and investors think, Deutsche Bank, 2021
You may also be interested in another article about ESG: "5 key speakers share their insights ahead of MIPIM"
See the full at-a-glance conference programme for MIPIM 2022.