5G and commercial real estate: shaping the future
The rollout of 5G cellular networks around the globe is about to deliver an important upgrade to the property industry. The combination of 5G and commercial real estate is set to change not only how buildings are managed, but also ramp up the potential for a broad range of workplace, industry and urban applications.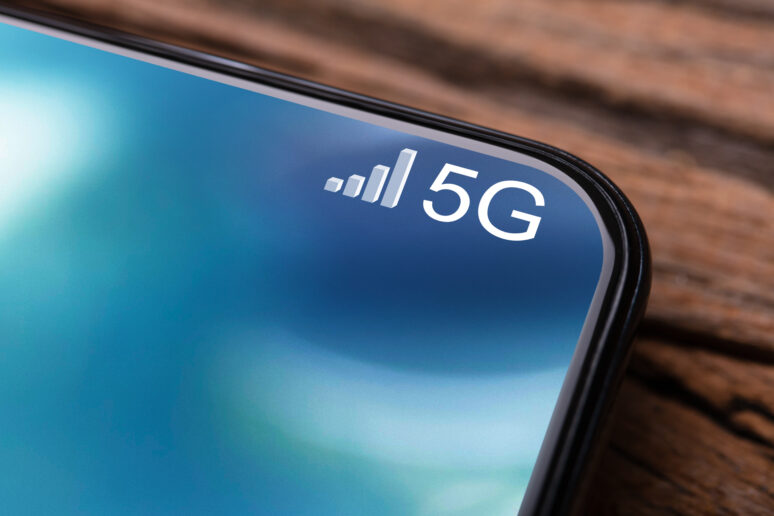 Representing the new, global standard after 1G, 2G, 3G, and 4G networks, 5G's higher multi-Gbps peak data speeds and ultra-low latency makes it up to 100 times faster than its predecessor – 'making it far more than just an extension of 4G in terms of its potential commercial property applications,' says Nigel Atkinson, R&D specialist at NYC-headquartered digital connectivity experts WiredScore.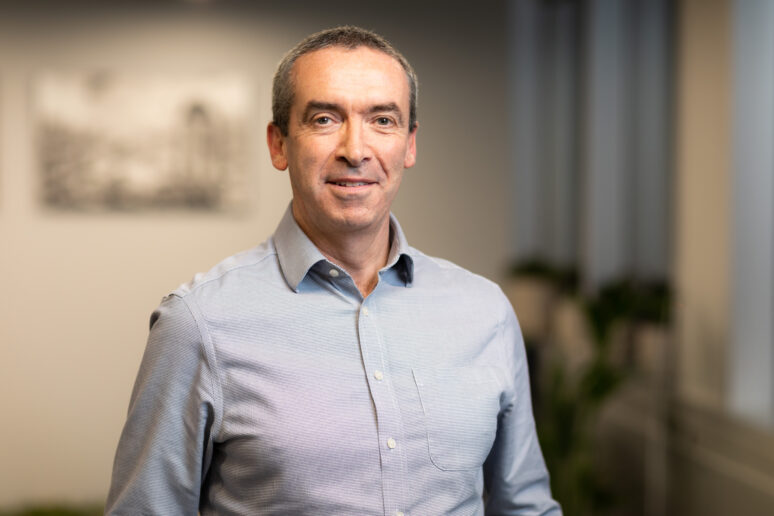 '5G will change the way cellular networks are used in commercial real estate, unlocking a host of new use cases in the built environment. It will be a network that tenants look to use for sensors to enable more data collection to enhance occupant comfort. It will be a network that office users look to connect all of their devices to, including someday A/R, M/R headsets; and will be a network that owners can potentially use as the connectivity component of their smart building strategy,' Atkinson adds.
It's the connected aspect which makes the 5G and commercial real estate combination so tantalizing. Current studies suggest that 5G devices will be able to connect to 100 more devices at a time than 4G, supercharging the deployment of Internet of Things (IoT) devices, and enabling building managers 'to better understand how buildings are used, and make them more efficient,' according to Antoine Geoffroy, R&D and innovation director at French office REIT Gecina. He adds: 'Video conferencing in the office will get faster; we'll have digital twins that work in real time. 5G will also improve lag, which is very useful for everything to do with robotics and remote steering. It will mean you can remotely operate a crane – or multiple cranes – across a number of building sites.'
5G and commercial real estate: industrial uses
The first wins for 5G and commercial real estate are already emerging in industrial applications, where private 5G networks are proliferating. Just last month, US comms giant Verizon announced it was rolling out its private 5G platform worldwide, for global enterprises located in Europe and the Asia-Pacific region. The logistics industry is also taking note.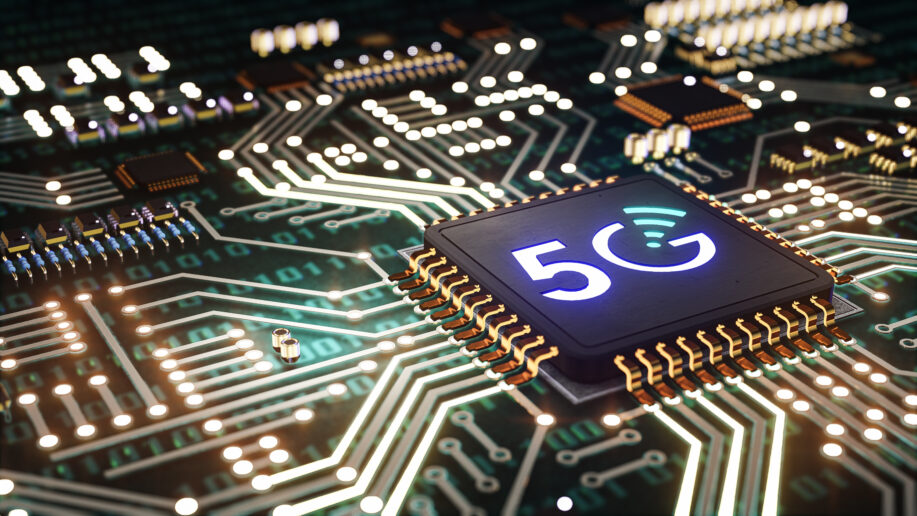 Says Robbert Heekelaar VP, IT architecture & emerging technologies at San Francisco-headquartered Prologis: 'This year, the pandemic has meant fewer people available to work in warehouses, so automation has become even more important. Lag time is especially important here because robots need to move with precision, something that 5G can help deliver.'
Heekelaar adds: '5G can also be extremely valuable for supply chain aspects, and asset tracking from factory to end-consumer. Using 5G, you can communicate by the second or millisecond, and know where that item is at all times. If you combine that with blockchain solutions then goods will never be lost.'
Potential 5G drawbacks
The new technology has even been touted in the race to roll out autonomous cars, which require split second reaction times to deliver a safe experience in the real world. But it's here that the 5G legend starts to unravel.  '5G works on higher frequencies, which are also its weak point,' notes Atkinson. 'Those frequencies don't travel as far and they don't travel successfully through objects. You could in theory equip a highway with antennas to enable self-driving cars but I think we are a few years away from this, as it would need continuous 5G network coverage.'
These same frequency drawbacks –in terms of distance and penetrating walls – will also have a big impact on how 5G and commercial real estate work together, notes Geoffroy. 'To benefit from all the 5G features, you'll have to install an indoor coverage system in every building. That means that telecoms technology is going to be increasingly set up as the fourth flow in a property.'
It also means more data centers, closer to users, another interesting aspect for the property industry. The data center asset class has been increasingly catching investors' eyes, with the number of hyperscale data centers worldwide more than doubling between 2015 and Q2 2020 from 259 to 541, according to Cisco Systems. It's not surprising that several real estate funds have been increasingly aligning their property investment strategies with expanding tech and infrastructure opportunities.
Los Angeles-based global real estate investment manager, Colony Capital, is a prime example of this shift. In 2019, the firm's founder, Thomas Barrack, appointed Marc Ganzi, a telecoms mogul, as Colony's next CEO, and announced that the firm's acquisitions strategy was 'going digital'. Ganzi stepped into the CEO hotseat this summer, unveiling other key deals in the tower, data center and fiber space for its Digital Colony platform, which today has over $20 billion in assets under management.
Beyond 5G and commercial real estate: what price 6G?
And while 5G and commercial real estate are only just getting in bed together, plenty of analysts are already sizing up what 6G might bring. So far, next-generation networks have been rolled out every ten years, and while 5G is expected to rule the roost until 2030, 6G may not be far behind by then. Says Christophe Liénard, chief innovation officer, Bouygues Group: '6G is set to be one thousand times more powerful that 5g, and five times faster. Korea – which is already ahead on 5G – considers they may have a first 6G pilot by 2026, and that it could be commercialized between 2028 and 2030.'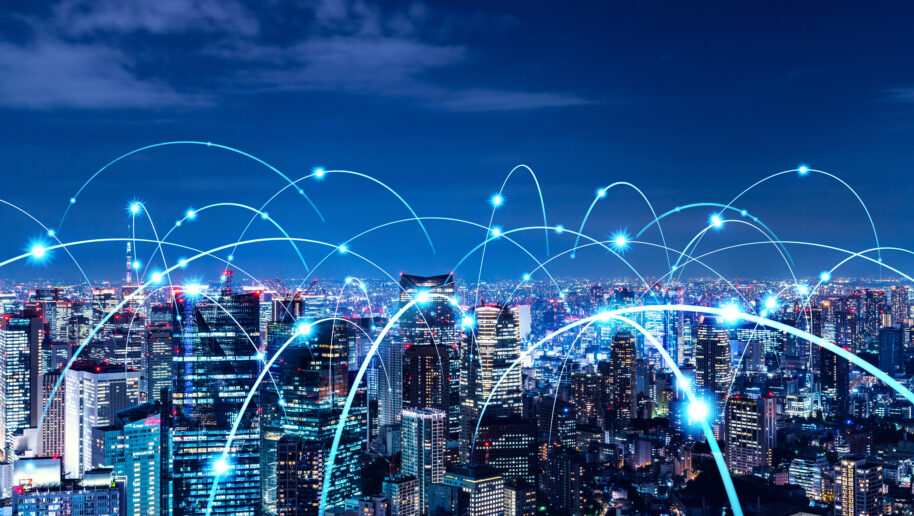 The benefits of 6G are likely to include more advanced artificial intelligence – 'machines will be faster than humans by that point', notes Heekelaar – and its environmental aspects. 'We can hope that it will use even less energy, fewer rare minerals, and generate less radiation,' suggests Geoffroy.
In the meantime, property owners and developers need to focus on one factor: making their buildings as future-proof as possible, suggests Atkinson. 'Make sure that whatever you are building is designed to incorporate 5G tech as a minimum,' he says. 'Construct equipment rooms big enough and your risers large enough so you don't need to go back and change things once tenants are in.'