Russian Real Estate at MIPIM
Despite the challenging economic situation, many Russian real estate professionals and political leaders were in Cannes meeting international investors and showcasing some of the biggest projects in the Russian market.
Among the key moments of Russian presence at MIPIM:
1. The official opening ceremony of the Russian Housing Development Foundation stand at MIPIM 2015
Minister of Сonstruction, Housing and Utilities of the Russian Federation Mikhail Men and the Director General of the RHD Foundation Alexander Braverman.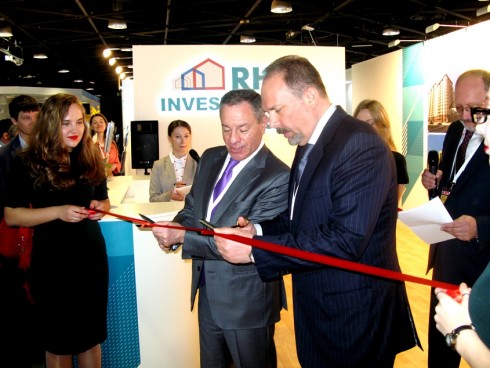 2. Conference of KOMMERSANT: "Capital Megaprojects Russia and Worldwide: Solutions that work"
Sergey Cheremin, Minister of the Moscow Government,  Head of  the Department for External Economic and International Relations, of Moscow, Moscow City Government
Marat Khusnullin, Deputy Mayor of Moscow Government for Urban Development and Construction, Moscow City Government
Sergey Kuznetzov, Chief architect of Moscow, First Deputy Head of  the Committee for Architecture and Urban Development, Moscow City Government
Andrey Peregoudov, General Director VTB Arena Park
Source : Press center of the Department for external economic and international relations of Moscow
3. The official opening ceremony of the INNOPOLIS stand at MIPIM 2015
Nikolay Nikiforov, 

Minister of telecom and mass communications of the Russian Federation

Paul Zilk, CEO, REED Midem 
Igor Nosov, General Director, Innopolis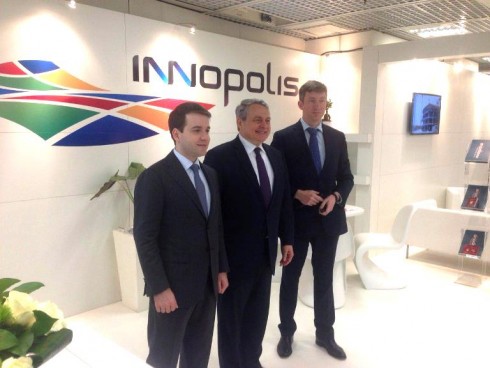 4. Signing of Agreement between Saint Petersburg and Federal research center (Rosseti)
 Igor Albin, Vice Governor, Saint-Petersburg
Sergey Titov, General Director of MRSK (Rosseti)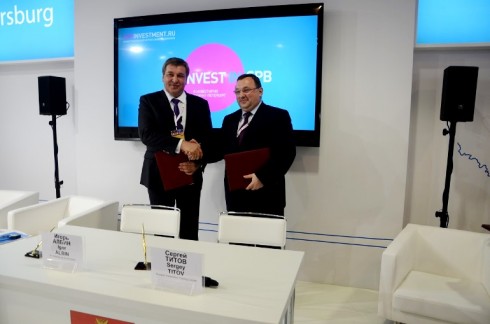 Check out the articles
 Russia reveals its real estate projects at MIPIM 2015 
"Invest in Russia" Conference draws a crowd at MIPIM