Around two-thirds of the pension and sovereign wealth funds brought together at this year's MIPIM, plan to be net-buyers in 2017.
Approximately 60 representatives of institutional investors congregated at the MIPIM RE-Invest summit in Cannes, France on Tuesday to discuss a number of issues, from Brexit to interest rates and technological advancement.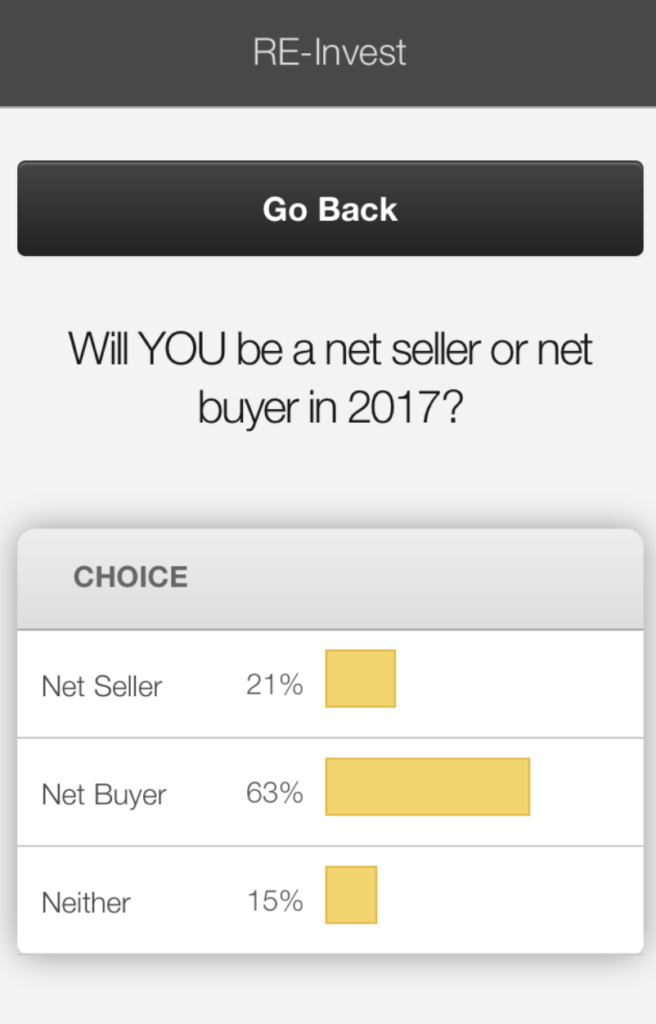 Robert White, founder and president of Real Capital Analytics, said he was surprised there were not more net-sellers as investors looked to "harvest profits".
The appetite is likely to be supported by low interest rates and Russell Chaplin, CIO for property at Aberdeen Asset Management, said there was a consensus among the discussions was for the lower-for-longer backdrop to continue.
Jose Luis Pellicer, head of research at Rockspring, said he was surprised that interest rates did not emerge not as the main concern among investors during the roundtable talks. He said investors realised that rising interest rates could cause capital values to fall, but they are investing for the long term.
Andrew Stainer, global head of asset management at AXA Investment Managers–Real Assets, said there was a debate that the current market cycle could continue for some time, as more capital is expected to move into the asset class.
The risks of disruption caused by technology was discussed. A straw poll showed that investors thought offices were most vulnerable – specifically to the effects of automation on employment markets.
Andy Pyle, head of UK Real Estate at KPMG, said that markets like logistics and private-rented housing were more immune or could even benefit from technological developments.
Amanda Howard, head of funds and indirect real assets, said there was recognitioin that investors should perhaps look to replicate the co-working model pioneered by Regus and more recently WeWork.