Moderator: Jeffrey Saunders, Chief Consultant, Signal Architects
Speakers:
Philippe Chiambaretta, Architect and CEO , PCA
Isabelle de Ponfilly, Managing Director, Vitra 
Sharing Space: Inspiring Good Work Results
Co-working, or shared office space, has expanded dramatically.  The aim according to Philippe Chiambaretta, architect and CEP of PCA, is to be fun, collaborative, inspiring, and fulfilling.  The interior of one example in Holland looks more like a house or coffee shop.
Isabelle de Pontfilly of Vitra say that Vitra takes the perspective that there are lots of places to work, but those which are providing a positive experience  are most inspiring. Color and light matter, as does comfort. That means providing a place of work where we can stand or sit or share tables as the work requires.  We need to help adapt to people who want light and privacy or low noise or a collaborative space.  There is no one right space or furniture for everyone.
What implications on the design of sharing spaces:
Light, nature, and the ability to be alone but also together if you want is key in making an efficient collaborative space.
The JOYN Table is a great example of a diverse product allowing multiple uses at the same table. "What the Hack" foldable office desk can be converted into a sofa and folds into a briefcase. It's easy to move and can be decorated as you like.
Isabelle believes that people like to have options flexibility. "I think you get more out of your people if they actually want to be at work."
 What is driving this movement?  
Much space is unused on weekends or night, Isabelle pointed out.   Philippe suggests that freelance workers like to share space and be social and we are seeing more and more of this type of worker.  Shorter term leases will also become more common since people want flexibility.  Landlords will want premiums for shorter term leases and it will be harder to finance property as such. Jeffrey Saunders of Signal Architects suggests that sometimes firms want others around them to help support them.
We have an urbanizing society however, and this typically happens to one or 2 metropols in a region and wipes out the second tier cities in those countries. To mitigate this they are creating incubator sites to attract talent to stay in the local community. They try to bring in together different skill sets within a community so they can create synergies and dynamic clusters.  Such instances are companies using clusters as a strategic move as a way to attract entrepreneurial talent to their space.
Implications of shared office space on the companies?
More outsourcing will become common.  This way they can share talent, some of which is needed only occasionally.
Sharing space outside the firm will be limited for any firm concerned about their security and identity.  But then landlords might be able to facilitate occupants with several types of flexible use and temporary space.  This will make landlords more and more like concierge services.
"This is how we like to work" Holland group – Spaces. This company uses factory space and makes it look more like a house or a coffee shop. Same solution for everyone. The supply is organising itself and offers a different kind of space for different kinds of markets. The spaces themselves need to be flexible where you have movable walls or flex space.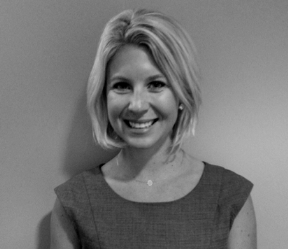 Liz Henderson is currently studying at the University of San Diego, working towards a Master's Degree in Real Estate. Liz is also an official curator and blogger for MIPIMWorld.