Olga: Please tell us more about the British Property Federation and your residential work. Can you outline some of your recent projects? What you are looking at in the near future?
Melanie: The build to rent sector has gained real momentum over the past few years, and a number of our members are now operating in the sector. We recently established a build to rent committee, to further promote the sector and its benefits to Government. Demographics in the UK are changing and private renting is now the second largest tenure, and this new sector of the housing market has the capacity to contribute significantly to new housing supply, and increase tenant choice.
In your opinion, how to encourage institutional investment into a professional private rented sector?
The issue is not so much attracting the investment – indeed, it is estimated that there is as much as £30bn institutional investment looking to enter the sector – but supply of sites. It is difficult for build to rent providers to compete with house builders for land, and some local authorities are better than others at encouraging the development of build to rent within their areas.
What is next for the private rented sector? How has it grown? What are you expecting in the future?
Since the start of the year we have seen some really significant build to rent deals come through, worth billions of pounds, which is really encouraging. At the time of this interview, the BPF has calculated that there are 30,000 build to rent units in the UK with planning permission, under construction or completed. Demand for private rented accommodation in the UK is going to remain very high, so there is scope for many more deals in the sector to come through.
How could the legislative, fiscal and regulatory conditions that affect the real estate industry be improved?
Build to rent had considerable support from Government over the past few years, which has been integral in helping to get the sector off the ground. There is more that could be done, however, to ensure its sustained growth.
We need to see long-term stability from Government, which means a stable tax treatment and not bringing in rash measures such as rent controls, which will deter investors. We also need to see better understanding at a local level, and for local authorities to promote build to rent on public land, and include a provision for it in their Local Plans. We would also like to see Government remove more barriers to make Real Estate Investment Trusts, which allow indirect investment into property, more residential friendly in order to encourage more funds to flow into housing.
——————————————————————————————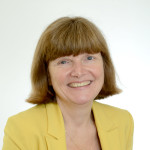 Melanie joined the British Property Federation as Chief Executive in January 2015, following nine years as Director General of the Food and Drink Federation.
Melanie began her working life as a Police Constable in the Metropolitan Police Service. She joined the civil service (HM Customs) in 1988 and subsequently held senior roles in the Department for Culture, Media and Sport, the Office of the Rail Regulator and the Cabinet Office. Her role is to champion UK real estate and to promote a long-term, sustainable partnership between governments and the sector to deliver a high quality built environment, and to create wealth.
Melanie is Chair of the CBI Trade Association Council and a Fellow of the RSA. In 2015 she was awarded a CBE for services to the food and drink industry.
Melanie Leech will speak at MIPIM 2016 at the conference session Mayors' Think Thank – Housing the world. Register here to attend.
Top image via QQ7