Times of change and challenge are times to rethink, refocus and reboot.  Traditionally, the hotel sector has been about travel. Now, it is coming to mean something more: providing a service, serving a community.
Uses are also merging. "It is very hard to see where your co-working stops and where your hotel starts. Nowadays we see these borders blurring more and more," said Marcel Lindt, VP development Europe, residential & extended stay – Accor,  speaking on a MIPIM Connect webinar on how hotel groups are incorporating mixed use.
The two main macro trends stretching across the hotel sector, like across all real estate sectors, are sustainability and digital technology.
Previously in the MIPIM World Blog, we looked at the ten-year sustainability opportunity gap for hotels. Now we take a look at some of the other trends rippling through the sector.
The "big opportunity" – hotels as workplaces
"The digital world has shown that many people can work from anywhere – from their pocket, their home or from the other side of the world.  This is a big opportunity for hospitality," said Valérie Parenty, development director at Saguez & Partners, during the MIPIM Connect webinar on how hotels are changing the face of cities through experience.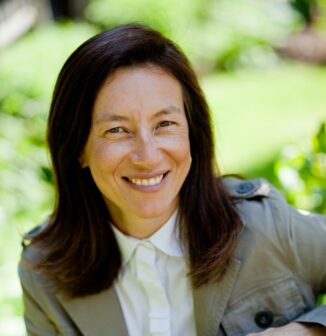 Valérie Parenty of Saguez & Partners
Hotels are becoming not just places to stay, but places to work.  Birch Community, for example, set to open this August on a 55-acre estate in Hertfordshire, traditionally a popular commute to London, markets itself as a "new midweek office" – together with being "your escape from urban living".
Accor Group will open its first TRIBE hotel in Europe in Paris Batignolles later this year ­– "part workspace, part gallery, part social hub."  TRIBE hotels are then due to open in Amsterdam, Orléans and Paris Saint-Ouen in 2021, and Warsaw and Manchester in 2022.
In all, more than 50 are in the pipeline, says Accor, with 150 planned worldwide over the next five years.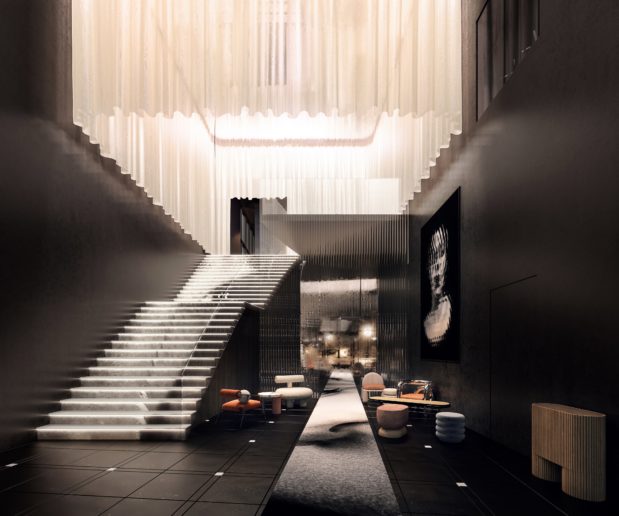 Over 50 TRIBE hotels are in the pipeline, says Accor, including TRIBE Amsterdam.
Hybrid hotels anchored in the neighbourhood
"The health crisis has made us more conscious of our surroundings, our neighbours.  There is a new sense of shared values, sense of community, a new way of living," said Parenty, of Saguez & Partners.
The trend is for the savoir faire of the hospitality sector to create an experience to be at the service of the neighbourhood ­– Valérie Parenty, Saguez & Partners
"The trend is for the savoir faire of the hospitality sector to create an experience to be at the service of the neighbourhood, the town.  We saw this at the height of the lockdown, when many hotels delivered food to vulnerable local residents."
However, Lorraine Dieulot, real estate business unit director at Saguez & Partners, added during the MIPIM Connect session on how hotel groups are incorporating mixed use (a session co-organised by MKG Consulting): "If you want to create a community in your neighbourhood, you need to work with the public administration in order to bring the best for the people living close by."
The hotel as offering a service to the neighbourhood is about creating a flexible, hybrid offer, which in turn leads into the question: "How can I diversify my revenue sources?" says Vanguelis Panayotis, CEO of MKG Consulting.  Do I convert some of my rooms into apartments, or into co-working space?  How can I bring the local community inside the hotel?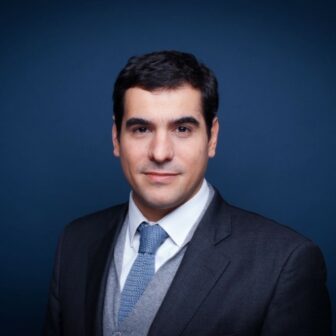 Vanguelis Panayotis, CEO of MKG Consulting
An example of a smaller hotel brand with a flexible, hybrid concept is Le Grand Quartier, in the Saint-Martin neighbourhood of Paris.  The hotel – whose name translates as 'the big neighbourhood' – is also a café, studios, a shop and a rooftop, all around a large, central garden.  Cocktails are served by a local mixologist, the coffee is roasted nearby, and the staff wear made-in-France trainers from Caval, famous for their apple-peel, vegan shoes.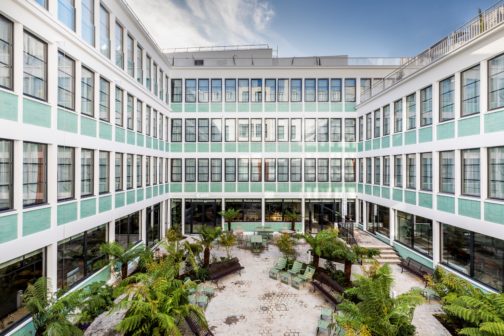 A home instead of a home
As humans, we have a social and emotional need to connect, to socialise.  We also feel safer as part of a group where we know people.  Hospitality brands providing a 'home instead of a home', rather than a home away from home, include the likes of Selina, Habitas and Zoku.
Meaning 'tribe' in Japanese, Zoku launched in 2015 as a "home-office hybrid". Its first Amsterdam hotel includes loft spaces, communal areas, a restaurant/kitchen & bar, co-working space, green spaces – and 'positivity retreats' (in the Dutch language).  This is where co-living meets hotel meets serviced apartments.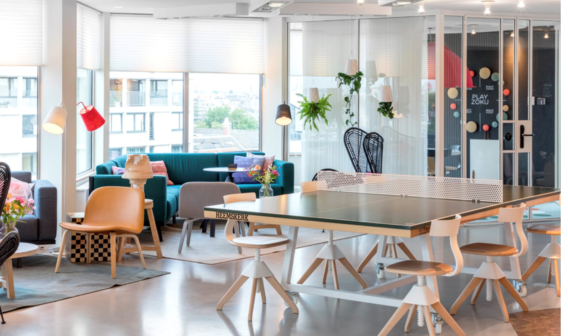 Zoku in Amsterdam
Certified as a B Corp, Zoku is due to open in Copenhagen this December, Vienna in March, and Paris later in 2021, as part of îlot Fertile, a new zero-carbon mixed-use neighbourhood by Linkcity, the property development arm of Bouygues.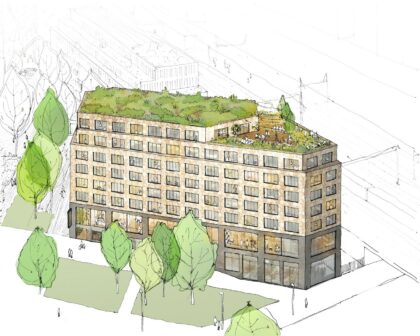 Zoku will open as part of the new Îlot Fertile neighbourhood in Paris
The branded residence
With the services of a hotel and the space of an apartment, the branded residences sector looks likely to continue to grow, especially for those looking for more privacy.
Accor's branded residences tend to be part of their high-end hotel developments, says Lindt of Accor. For other market segments, Accor has a stable of extended-stay brands.
Branded residences help to increase the value of a project, Lindt added.  A current Accor flagship project is at the OWO, the Old War Office, in London, which will reopen in 2022 as a 125-room Raffles Hotel with 85 branded residences.
The hotel experience as an "unforgettable encounter"
"A hotel is more than a building: it is an experience," said Parenty of Saguez & Partners.
The experience offered by a hotel is about creating an unforgettable encounter: short-term and long-term links between people ­– Valérie Parenty of Saguez & Partners
"The experience offered by a hotel is about creating an unforgettable encounter: short-term and long-term links between people," said Parenty.
As an example, Parenty quotes the "ephemeral" hotel 700,000 heures, which choses its location depending on wherever makes founder Thierry Teyssier "start to dance in the sand".  The next location is in Japan.
In Switzerland, Nachson Mimran, chairman of The Alpina Gstaad, sees his luxury hotel as an "ideas incubator", incorporating products and works from To.org, the investment fund and activism platform that he founded with his brother.
Mimran told Monocle 24 how 80 per cent of The Alpina Gstaad was what you would expect from a five-star property and the remaining 20 per cent was "outlandish, eccentric and deeply curated with purpose".
That 20 per cent is the part that makes the difference, he said. "This is what provides experiences that can never be bought.  That is true luxury."
Safety is the new currency to build trust
A key focus of the hotel experience is to build loyalty among guests; and to build loyalty you need trust.
Trust is the new measure of success.  It is no longer about the customer, or guest, experience (CX); it is about the human experience (HX), says Deloitte Digital.  And the new currency to re-establish trust is safety, adds the creative digital consultancy.
This comes at a time when Maslow's Hierarchy of Needs has been turned upside down, writes Pamela Danziger, founder of Unity Marketing.  Physiological needs (air, water, food, shelter) and safety needs have now overtaken the likes of self-actualisation for the luxury consumer.
Wellbeing is going to be the emerging macro-trend that will subsume wellness and sustainability as micro-trends within it – Pamela Danziger, Unity Marketing
Safety goes one step further with a shift to "places, processes and practices that cultivate quiet, intimacy and introspection – all with a view to rebalancing our emotional, physical and spiritual states", says management consultancy The Future Laboratory.
"Wellbeing is going to be the emerging macro-trend that will subsume wellness and sustainability as micro-trends within it," adds Danziger.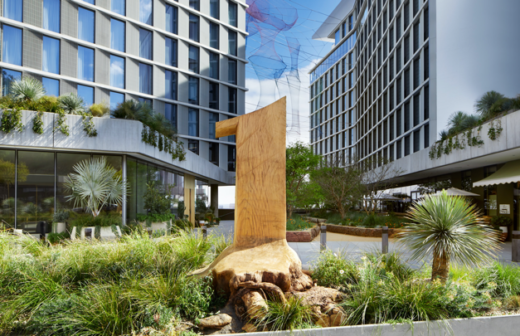 1 Hotel West Hollywood, Los Angeles: sustainable luxury hotels by SH Hotels & Resorts
Hotels as part of mixed-use
For a star-studded example of the rising trend for hotels as part of mixed-use schemes, Alagem Capital Group, in partnership with London-based Cain International, unveiled the master plan this summer for one of the prime development spots in the US.
One Beverly Hills, on a 17.5-acre site at the 'western gateway' of Beverly Hills, includes two existing iconic hotels – the Beverly Hilton, which hosts the annual Golden Globe Awards, and Waldorf Astoria Beverly Hills.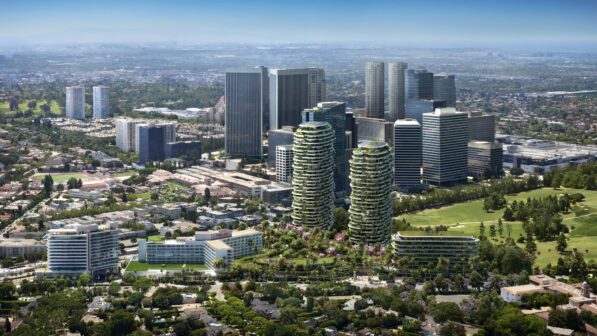 One Beverly Hills © DBOX
The plan, designed by Foster + Partners, puts two key sites together.  It proposes a new ultra-luxury hotel, with 42 suites and 37 residential units, two residential buildings, and a casual dining and retail pavilion. The buildings are set in eight acres of botanical gardens, partly accessible to the public.
"The development of One Beverly Hills has been my vision since I became the owner of the Beverly Hilton in 2003. Combining our property with the Robinsons-May [department store]property will be transformative for our community," says Beny Alagem, CEO of Alagem Capital Group.
The design is driven by the concept of wellness, and integrates the "most advanced technologies for healthy living", explains Alagem.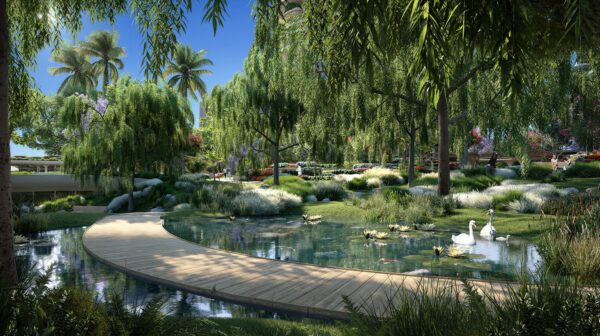 One Beverly Hills ©DBOX
The next revolution – putting services first
As real estate moves more into space as a service rather than an asset, building resilience into a hotel asset means that the uses, the users and the services, including how digital technology will be incorporated, are best put at the start of the real estate process.
"We need to ask why we are doing [a project], and for whom, rather than starting with the numbers," said Dieulot of Sanguez & Partners. "The content is the most important. If we want to create innovation, and to challenge ourselves, we need to talk about how different functions will work together from the beginning."
At times, changing a mindset can be more difficult than following a trend.