Inaugural MIPIM UK Attracts Global Investors
London, September 18, 2014 – A `who's who' of international property investors has signed up to attend MIPIM UK, which from 15th-17th October 2014 will become the UK's first major property exhibition and conference.
Senior executives from Canada, Germany, Sweden, the United States, France and The Netherlands are among a host of real estate investors set to join leading UK industry, political and city leaders at the inaugural MIPIM UK.
They will be attending `MIPIM UK – Property Capital of the World' as data from the event's official research partner Savills shows that investment across UK property is soaring after years of dominance by the London commercial and residential property markets.
Some Important Figures
Newly-released figures from Savills show that:
•    Investment in commercial property outside London has risen to 59% of the UK total (the highest proportion since the peak of the last boom in 2006).
•    Prime office yields have started to move in more sharply in the UK's regional cities than in London, with office yields in Manchester and Birmingham now at 5.25%.
•    Overseas investors have already spent £4.5bn outside London in 2014, with investors from the USA spending 52% and European investors 21% of the total.
•    Overseas investment in London remains strong, with £7bn spent so far in 2014, including 33% spent by investors from the Far East and 32% spent by investors from the USA.
•    Commercial property investment in the main regional cities has risen by 83% this year, with the sharpest gains being seen in Manchester, Bristol and Edinburgh.
Executives from investment-led organisations attending MIPIM UK
The sharp increase in UK-wide property investment has prompted executives from the following investment-led organisations to be among those committing to MIPIM UK:
–    Aberdeen Asset Management; AEW UK; Amundi Real Estate; CPP Investment Board; Deka Immobilien; Deutsche Hypothekenbank; First Swedish National Pension Fund; Generali; GIC Real Estate; Invesco Real Estate; Ivanhoe Cambridge; Korea Investment Corporation; La Française Global REIM; LaSalle Investment Management; PGGM; Rockspring Property Investment Managers; TIAA Henderson Real Estate; Tristan Capital Partners and SOFAZ, the State Oil Fund of the Republic of Azerbaijan.
Ruslan Alakbarov, Head of Real Estate, Investment Department, SOFAZ, said: "MIPIM UK is the perfect platform for us to meet developers and advisers as we seek to gain a better knowledge and to deploy more capital in the UK market. We have made our first outright investment in London and intend to keep investing in the UK."
Top line sponsors for MIPIM UK include Capco, Pinsent Mason, Residential Land, Savills and TIAA Henderson Real Estate.
Julien Sausset, MIPIM UK Deputy Director said: "One of the main reasons for launching MIPIM UK is to satisfy the demand from international investors for a major event in Britain, which is increasingly recognized as the property capital of the world. Not only do those investors want to explore opportunities in London – as our research partner Savills' figures show, they want to learn about investment opportunities across the rest of the UK."
MIPIM UK will be held at London's Olympia with more than 3,000 exhibitors and delegates expected to be drawn from across the UK property market.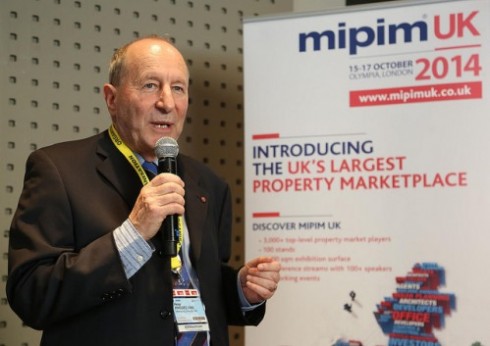 Other confirmed delegates at MIPIM UK include:
AON, Aviva, Bank of Ireland, Bouygues UK, Broadgate Estates, Brookfield Multiplex, Colliers International, Deutsche Asset & Wealth Management, Grosvenor Fund Management Europe, IPIN Global Capital Limited, ICM Wealth Management, Mace, Wanda Group and Whitbread Group.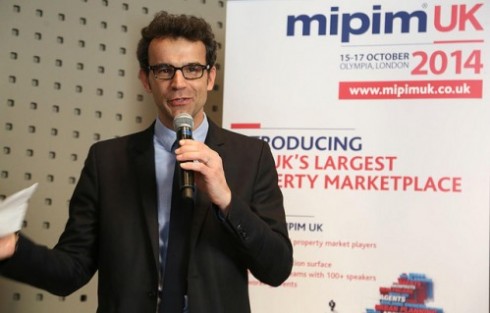 Confirmed exhibitors and sponsors include:
Legal & General, Lothbury Investment Management, Mishcon de Reya, Oxford Properties Group, Residential Land, The Leadenhall Building, AECOM, Aitchison Rafferty, Artelia UK, Basingstoke and Dean Borough Council, BDO, BDP, BRE, British Land, Brookfield Financial, Business South, The City of Cardiff, City of London Corporation, Collado Collins, College of Estate Management, Concept Business Group, Design International, Develop Croydon, Euston Regeneration Partnership Limited, Farebrother, Fractional Ownership Consultancy, Global Guardians, Goldcrest Land, Guernsey Finance, Hertfordshire Local Enterprise Partnership, HS2 Ltd, HOK, Invest Ashfield & Mansfield, Invest in Nottingham, Invest North East England, IPIN Global Capital, KPF, Landmark Chambers, Leeds and Partners, Leicester City Council, Liverpool City Council, London Borough of Croydon, London Borough of Hammersmith & Fulham, Luton Borough Council, Manchester City Council, Manhattan Software Group, Marketing Derby Ltd, Morston Assets, Nine Elms on the South Bank, NJW Limited, Pinsent Masons, Proplend, RICS, Roomzzz Aparthotel, Scottish Cities Alliance, Small Back Room, Thames Valley Towns, Thor Equities, Wanda One, Yardi Systems UK.
 Please view the full conference programme
Login to MIPIM UK Online Database to get prepared to the event