Today's urban environment is awash with data. Fixed and mobile sensors across cities and within buildings, as well as large-scale monitoring networks, stream numbers into data silos from public, private and industry sources. Finding a use for that data in urban planning is a key driver of innovative Big Data applications, a core competence in today's evolving PropTech scene.
According to Fabiola Barreira, director general of FaciliCiti – the QUARTUS Group services provider – "the data tsunami needn't intimidate facility managers and real estate owners in today's world. The secret is creating solutions that are as simple as possible, and moving towards Open Data models where we can," Fabiola Barreira says. When data is freely available in communities, whether that be individual buildings or entire cities, it can be harnessed to improve experiences, streamline operations, and build growth and learning into technological applications, according to Barreira.
Data and urban planning: FaciliCiti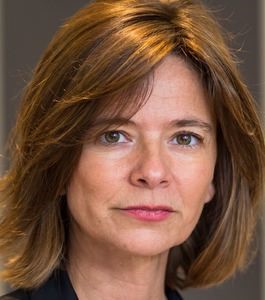 Fabiola Barreira heads up FaciliCiti, a data-driven solution from the French independent urban coordinator focused on new uses, QUARTUS, which redefines the nature of being urban by creating spaces that are alive, open, mixed, and shared and aims to simplify the lives of city residents. The platform combines a strong digital dimension with a physical network at a neighbourhood level, to improve the provision of services, whilst boosting human connection. Fabiola Barreira explains that FaciliCiti reinvents a neighbourhood, taking living environments and the needs of inhabitants as a starting point, to revolutionise the services on offer, creating a model which is closer to the expectations and the reality of the district's inhabitants.
'The real estate industry is facing several problems today,' Fabiola Barreira notes. "The industry currently resembles the Arts & Crafts movement of the 20th century, with a focus on manual work. The challenge is to optimise the day to day management of buildings and find solutions to the new needs of human relationships.
"Due to the labour-intensive aspect of property management, people remain stuck in problems of their buildings; they're not able to circulate and socialise perhaps as much as they would like to. By being isolated and effectively behind walls, a 'village community' aspect is often missing. Cities need involvement and collaboration to change, and that is what we are promoting with FaciliCiti," she adds.
The facilitators
According to Fabiola Barreira, the FaciliCiti solution proposes a direct 'linking' function in neighbourhoods, "to break down data silos and open up the way that we manage real estate,' she says. At the heart of the concept, facilitators literally "facilitate' these connections by going "far beyond concierge services", Fabiola Barreira explains.
These facilitators described as the 'unique interlocutors' between a district's inhabitants, welcoming individuals and promoting a wide range of local services centred on living and housing needs in a given location. "From parcel recovery to do-it-yourself and small tasks, grocery shopping or catering, cleaning and ironing, the facilitators are also able to create social bonds by circulating information including activities and courses or classes, which can all be accessed via a handy app," Fabiola Barreira notes. Condominium administration is integrated into the FaciliCiti offer, optimising management activities through a digital platform and most importantly: a team, always present to discuss with the owners and habitants.
"Technology is essential for finding these kinds of solutions," Fabiola Barreira underlines. "While there is a strong human aspect in these kinds of initiatives, the technology underpins it, allowing for scheduling and coordination."
"This can be achieved by writing an IT system which harnesses an Application Programming Interface (API). This new technology is essentially an open solution, which allows everyone to be connected."
For Fabiola Barreira, this kind of digital approach also plays a leading role in aligning the short-term demands of users and the fast-changing nature of technology, with the long-term strategies of the private and public sectors.
"We have to be agile," Fabiola Barreira notes. "The most important thing is knowing where we have to go, to find an answer to the problems of urban living. Essentially, we have to select technology which can easily be changed, so that subsequent users find it equally useful, or it can be adapted quickly for their needs."
A unique solution
FaciliCiti has attempted to stand out with a strongly user-centric differentiation strategy, by developing unique projects for different users. "We try to imagine the needs of new users, we then ask them what they need, and adapt and develop services as a response to the feedback we get from our clients," says Fabiola Barreira. "The most important aspect is the dialogue with clients – it's this level of collaboration which is really the DNA of the solution we have created."
Furthermore, it is able to meet users' goals and expectations for the environment with a clear, green line. "From implementing services such as the coordination of cumbersome object collection, the recovery of old clothes and textiles, waste recycling and collective composting, it also rewards and harnesses local small businesses from service providers to manufacturers."
Fabiola Barreira concludes by saying that FaciliCiti at heart 'wants to make the city easy' through harnessing data in urban planning. She adds: "It's for people and places, buildings and neighbourhoods. The beauty of it is its simplicity, answering daily needs – from babysitting to transport management – with a high-tech core.
"Data can be harnessed for improving urban environments, you just have to know how. We believe that real estate management at its heart has to incorporate greater human value, and that's exactly what we're trying to do."
The urban data debate continues in Paris next month at MIPIM PropTech Europe, gathering the A-list of Europe's PropTech ecosystem for a session-packed, two-day event.