Technology is changing the relationship between landlords and occupiers, a MIPIM conference session entitled "The Workplace Technology: Improving the Experience", heard. Charlie Kuntz, innovation officer at Hines (centre left below), said: "Tenant engagement apps represent the key frontier, moving forward, to get the most out of employees," Kuntz added. "There is also a great deal of sensor tech out there which is becoming more affordable, after being prohibitively expensive for some time. The truth of the matter is, we don't know a lot about how physical spaces affect people, but these are important tools on the path to understanding."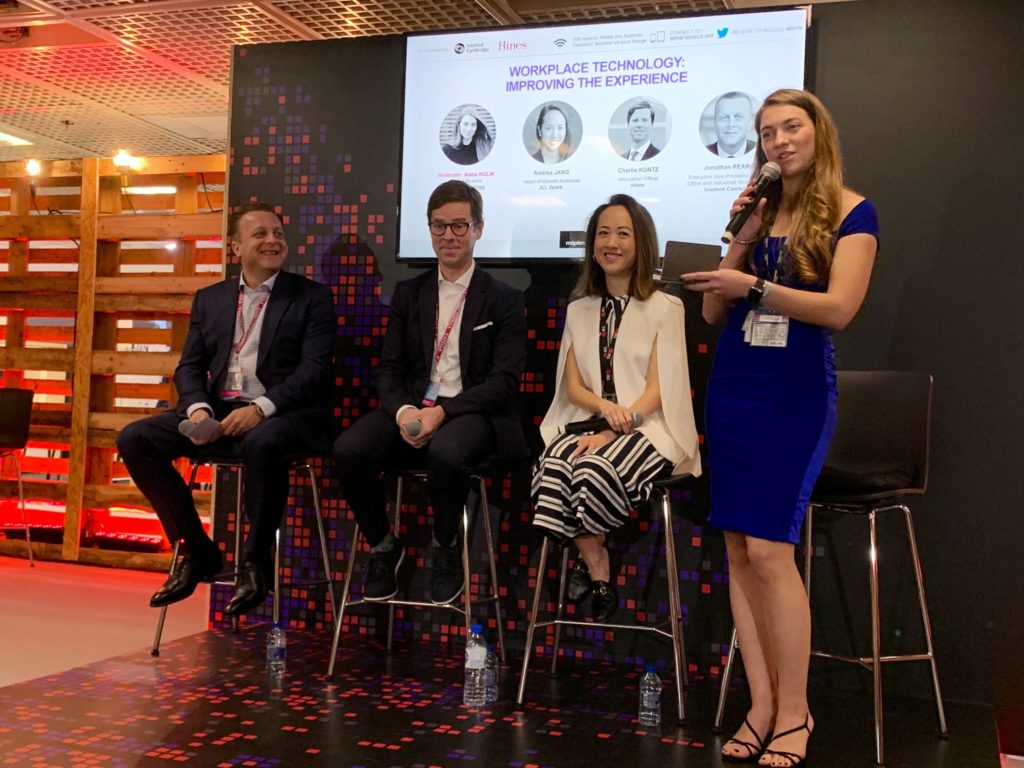 Andrea Jang, head of growth Americas at JLL Spark, added: "Productivity is also an issue which can be answered by the new workplace tech. If you can understand what employees are doing during the day, even with their lunch break, you can create ancillary services as a way of keeping employees at their desks for longer."
And Jonathan Pearce, executive vice president, leasing office and industrial, North America at Ivanhoe Cambridge said a hybrid approach is essential to help employees achieve a better work-life balance. "Today's users are no longer living two compartmentalised, parallel lives," he said, "The use of technology and the cues of hospitality that are coming into office buildings are very compelling. Amenities was once a dirty word, you wanted to avoid providing access to leisure – now it's essential," Pearce said.
And this approach was epitomised by the winner of this year's MIPIM Startup Competition.
Spaceti helps improve building environments, boosting productivity and profitability, by using a network of sensors, which interact with mobile devices to map how building environments can be improved.
"The system can monitor building usage, ranging from air quality to demand meeting spaces, to help landlords and occupiers understand how internal layouts can be improved if materials need to be replaced or greenery added," co-founder Aakash Ravi (left in top photo) explained.
Dan Hughes, CEO of Liquid Real Estate Innovation and Startup Competiton jury member, said the competition highlights just how vibrant the proptech universe is becoming. "It's a really exciting time, with a mass of small companies," he says.  "The real key is that people focus on the end customer: tech for tech's sake will never work."
And Aaron Block, co-founder and CEO of Metaprop said: "We are beginning to see take-up from brokers, investors and managers who are piloting and testing products." Block says. "We're starting to see the culture changing but everyone is at a different stage on the innovation journey. What I can say is we are seeing more pilots every day and more tests. For an industry that's quite risk-averse, we need to celebrate these small wins. These are things that weren't happening a few years ago and they give me hope."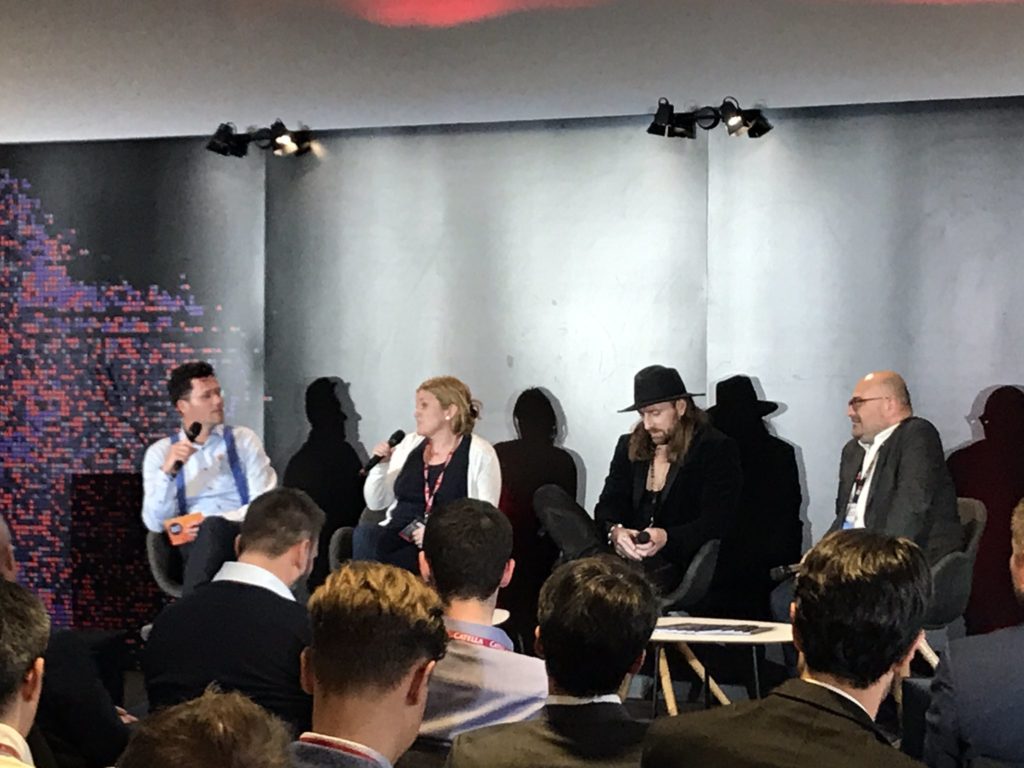 More hope for the future was provided by PropTechLAB, a special inspiration session around real estate and tech. 'Business philosopher' Anders Inset began, by inciting the audience to think outside the box: "Find the needs of your clients by talking to other people and disciplines." Then WeWork's Mary Finnigan insisted on the importance of open collaboration: "70% of our members collaborate between themselves. And that's our mission: make people collaborate, and how to improve that." This was followed by a panel discussion featuring JLLSpark's Tanguy Quero (right), moderated by Holland Contech's Wouter Trouffino (left). Boundless inspiration to end an incredible MIPIM!
This is the latest in a six-part series of post wrapping up MIPIM 2019's key trends. Watch out for the next installment next week!
We will also be featuring a full report on all of MIPIM 2019's PropTech panels, right here, very soon. Watch this space!