PropTech, which represents the many real estate and property technologies created as a byproduct of startup incubators, is anticipated to disrupt an industry that has been doing business in a relatively similar fashion for years.  Before we dive into the current PropTech climate, the investment landscape and where the biggest opportunities lie, it's important to understand how we got here.
An Industry Ripe for Disruption
Given real estate is one of the largest asset classes it was only a matter of time until tech evangelists, software engineers, IoT superstars and digitally-focused entrepreneurs began to focus on disrupting processes within real estate business.
PropTech has actually been around for several years in the form of such technologies as CoStar, Zillow, and Trulia. These tools have dramatically changed the way we access information. Being able to access data quickly via an internet platform or app has improved efficiency, but hasn't significantly disrupted real estate business models.
The PropTech platforms and applications entering the arena in 2017 are looking to do just that– disrupt current business models. It's not an easy task, but a view of the current landscape demonstrates that major strides are being made.
2017 Growth & Adoption
Tech –– whether it be in the form of full scale digital solutions, AI, VR, SaaS platforms, or simple IoS and Android apps –– can't be successful without mass adoption. The goal of companies, entrepreneurs, and investors entering the PropTech space is adoption (or buy-outs and partnerships) by the large real estate companies and their professionals.  In addition, their first stage is receiving buy-in from investors, smaller companies in the space, and those in the startup community going after the same market but trying to solve a different problem.
In the last 18 months, major strides have been made, particularly with respect to investments, conferences and road shows. Let's start with the investments, as none of this is possible without the funding.
According to Bisnow, $1.5B has been invested in the first eight months of 2017 alone (1), but much more is anticipated by year end.  What gives this space momentum is not just the financial investment, but where it's coming from. Much of the cash flow is sourced from the top venture capital firms that work in tech in general. These firms have been very successful in tech projects previously (1), and their investments hold a lot of weight.
Another reason to be excited about the momentum PropTech is receiving is the rise of conferences and trade shows. Where investments breathe life into the companies that need funding, conferences and trade shows help to create awareness of these ground-breaking tech products in the professional real estate community.
Already in 2017, we've seen new PropTech technologies showcased and unveiled at events such as DisruptCRE (New York, San Francisco, and Chicago) and CRE Tech Live (Los Angeles) (2), with a slew of other conferences on the horizon this fall, such as New York Real Estate Tech Week, MIPIM PropTech Summit, and CRE Tech Intersect.
The conferences held earlier this year have showcased new technologies to a respectable number of attendees and sponsoring companies. This momentum and excitement has helped build product awareness and create new business relationships.
Soaring in 2018
If you've frequented sites like Entrepeneur and Business Insider, it's hard to miss all of the buzz surrounding PropTech. In September of this year, Business Insider reported that €45 million had been invested in UK's PropTech sector during the early part of that month alone. (3) At this point, it's not surprising, but does showcase the momentum and also illustrates that this is a global movement.
Co-authored by:
Colette Temmink – Executive Managing Director of Integrated Facilities Management (IFM) for the Global Occupier Services in the Americas at Cushman & Wakefield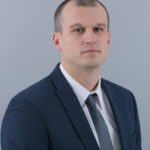 Kevin Luchansky – Digital Analyst at Cushman & Wakefield
Sources: