Proptech is the latest weapon in the real estate industry's fight to be more sustainable. While property stakeholders increasingly care about the ethics of how buildings are built and run, owners are more aware than ever of sustainability's impact on the balance sheet. Taken together, proptech and sustainability have the potential to change the future of real estate, according to experts.
"There is now a critical need for the real estate community to invest in sustainable buildings and the public realm," says Niall Gaffney, CEO of Irish property company IPUT. "The value of technology in servicing the needs of investors and occupiers will influence the shape of the real estate sector over the next decade."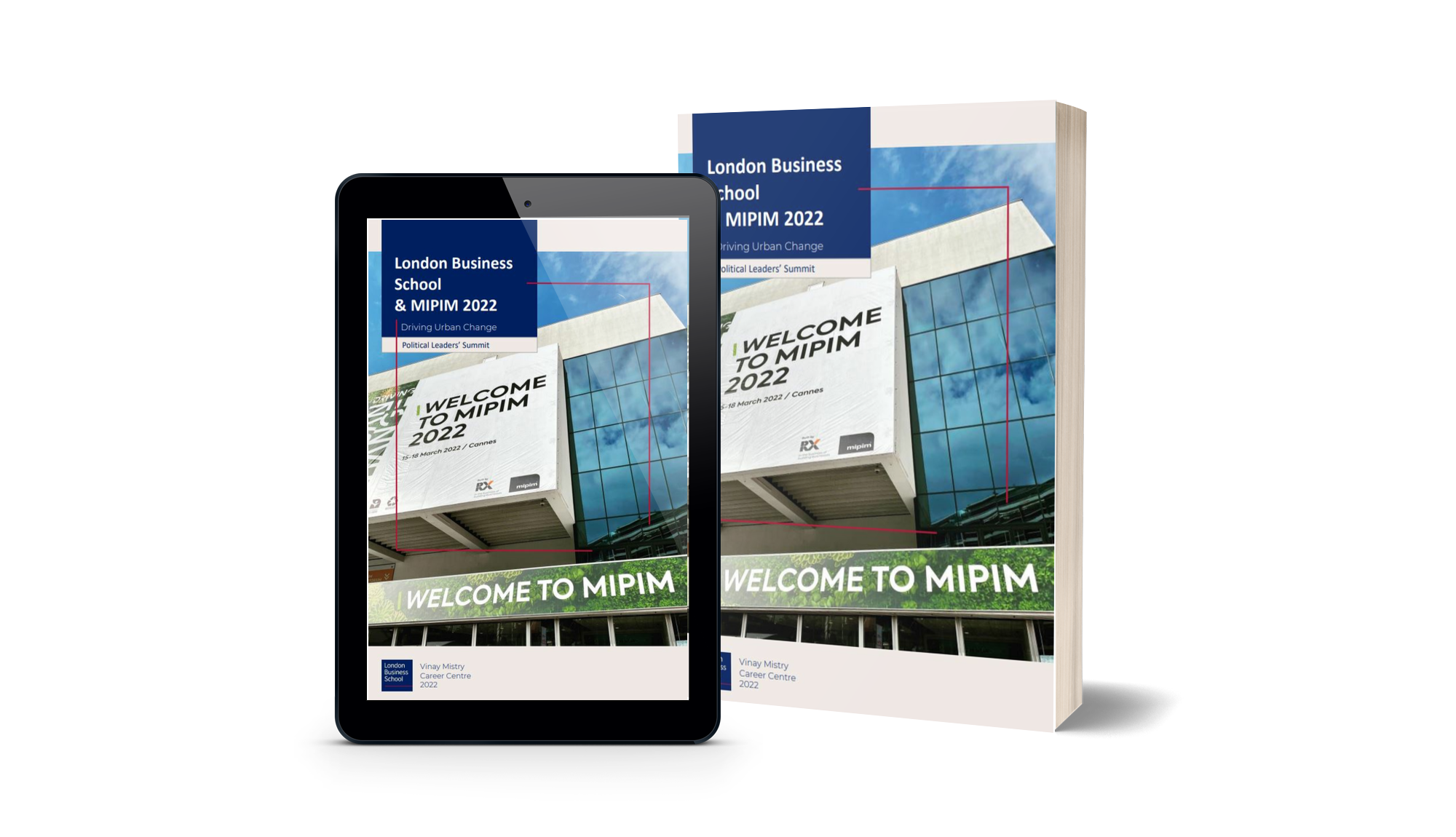 Logistics Afternoon Report
Logistics is a significant pillar of the real estate industry, and a critical catalyst for the future green transition. Download to find it more!
Proptech and sustainability: the challenges
Real estate landlords are significantly exposed to sustainability risks, in a world where climate change, the scarcity of raw materials and changing public consensus all have an impact. The real estate industry consumes some 40% of all raw materials globally, some 40% of the world's energy, and is responsible for more than 30% of carbon dioxide emissions.
The costs of legislation are also relevant for the future of sustainable real estate. The European Parliament is keen to raise the bar on climate action, setting a climate neutral target for 2050, and seeking to raise Europe's 2030 goal of reducing greenhouse gas emissions from 40% to 55%. While some cities, such as Copenhagen, are streets ahead, others have plenty of work to do.
"There are two ways of drastically reducing carbon: you either stop everything you're doing, such as developing new buildings, travelling et cetera – or, you turn to new tech to help find a solution to the problem," says Roger Bryant, an associate director in Savills building and project consultancy team.
The latest proptech and sustainability solutions necessarily include a social dimension, Bryant notes. "Across our industry, the watchword today is ESG – environmental, social and corporate governance, which considers responsibilities in a much broader sense. We're now taking into account everything from biodiversity to occupancy well-being," Bryant says.
Construction technology
Contech or construction technology is a crucial area of proptech which can help tackle the sustainability challenge at the development stage. Technology companies' latest solutions range from modular construction – which limits on-site disruption and pollution – to cutting-edge choices for building materials, architectural tools and site management.
New York-based Sidewalks Labs, a firm which designs and builds urban innovations is exploring both off-site construction methods and all-timber buildings in the proptech and sustainability stakes. "We plan to build a factory that creates passive-house-inspired all-timber buildings which are fireproof and have superior insulation, moving the aesthetic away from all glass," says Charlotte Matthews, Sidewalk Labs' Director of Sustainability.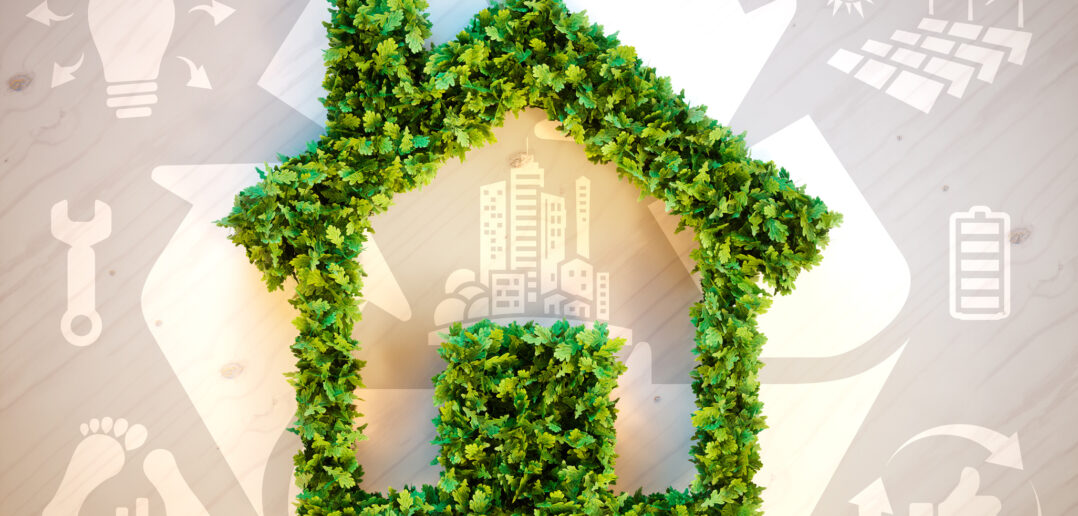 Guillaume Poitrinal, CEO of wood-focused developer Woodeum, agrees that building with timber is a powerful way to capture carbon.
"Wood is the ultimate low carbon building material, and can revolutionise construction," he says.
Elsewhere, Building Information Modelling (BIM) technologies, can help developers and engineers at the drafting stage as they tackle proptech and sustainability. While traditional building design relies upon two-dimensional drawings, BIM can run 3D studies and cross-reference environmental and sustainability analyses to discover much more about a future building's impact, potentially paving the way for crucial design-stage modifications.
Proptech and sustainability with standing assets
Beyond the development stage, proptech and sustainability solutions for operating and managing assets in a greener way are creating a demand for smart buildings.
Facilities management seeks to optimise the way buildings are run, across a range of areas including maintenance, security, transport and parking. Drones are increasingly being used to assess the need for the repair of properties by mapping assets from unique angles, saving money in the long run.
Similarly, sensors within buildings combine two key proptech trends: the Internet of Things (IoT) and artificial intelligence (AI) to produce key savings and environmental improvements. IoT refers to the ability of a device to transfer data without requiring human interaction. In proptech and sustainability applications they can monitor water levels, air pollutant concentrations indoors and outdoors, and many other environmental factors.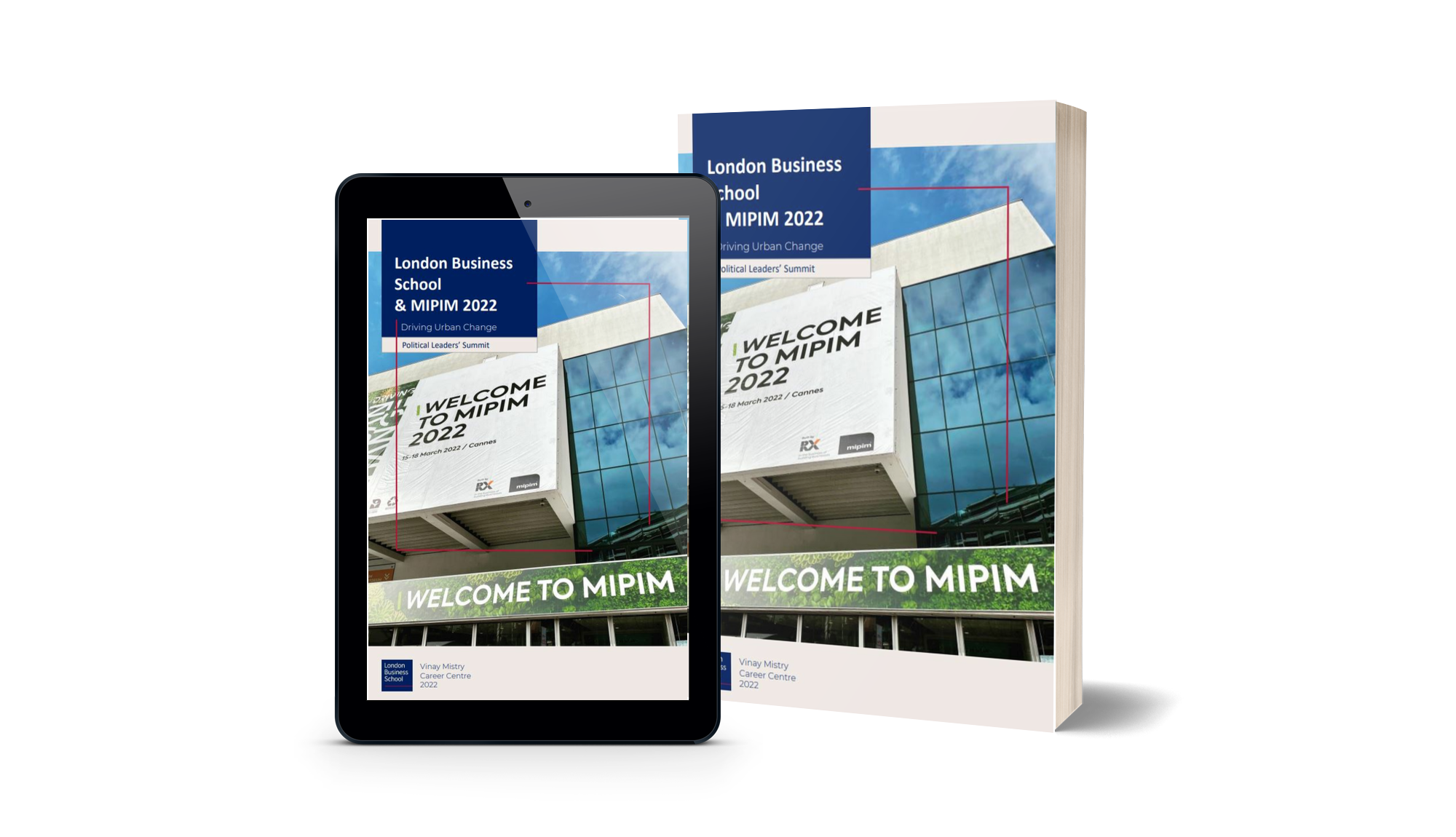 Logistics Afternoon Report
Logistics is a significant pillar of the real estate industry, and a critical catalyst for the future green transition. Download to find it more!
According to a buildings report from German energy agency Dena, more than 75% of final energy consumption in non-residential buildings in Germany is caused by space heating and cooling. Proptech start-ups such as Berlin-based Sensorberg help by "digitising buildings" with IoT devices, essentially mapping their energy consumption and CO2 emissions to improve those metrics. Crucially, their hardware and software packages are compatible with pre-existing systems to tackle one of the industry's biggest issues, standing stock.
Meanwhile, German real-estate service provider Apleona recently acquired a minority stake in Bonn-based green tech company Recognizer, which applies self-learning technology in the field of energy efficient buildings and CO2 optimisation.
The artificial intelligence (AI) system, dubbed energyControl, creates digital twins of buildings and their technical facilities, enabling the automated predictive control of heating, ventilation and air conditioning technology in real time.
"With Recogizer technology, Apleona is the first in the industry to use artificial intelligence comprehensively and in a way that is quickly scalable – making major progress for digital energy management in existing buildings," says Apleona CEO Jochen Keysberg.
Closed-loop options for proptech and sustainability
Other key tech-led solutions for modern buildings' management include on‐site energy generation, water reuse systems and waste minimisation and/or a closed loop waste management approach.
"We do need to bring the conversation round to the circular economy in real estate," suggests Guy Grainger, EMEA CEO of JLL. "The industry needs to work out ways to reuse and not just recycle materials, creating a viable economic solution that doesn't add costs."
Described as the ultimate sustainability paradigm, a circular economy is an economic system aimed at minimising waste and making the most of resources. The sharing economy offers other clues as to how the property industry can become more circular. "The emphasis in the past has been on the ownership of both the real estate and the fixtures," he says. "In the future, we will see far more 'servitisation' with partners who provide heating, lighting, and even furniture."
Meanwhile, aspects of industry innovation, such as flexible offices, also help in the proptech and sustainability race. "Most offices are used just 45-55% even during peak times, which is a waste, when they are still heated and lit. Flexible workspaces are one solution, but the data prompts a rethink about how we use space in general," Grainger concludes.