Imagine a world where humans adapted to the earth's changes as quickly as software released updates. A bit unrealistic, but what if we were a world that adapted to the planet instead of forcing the land to adapt to humans?
Christophe Béchu, French minister of ecological transition and territorial cohesion, a distinguished architect and urban planner, delivered an inspiring MIPIM opening keynote of his vision and the future of cities. Christophe Béchu emphasized his vision, the importance of sustainability, community, and innovation, the position of the built environment today, and where we need to adapt moving forward.
As climate change continues to affect our planet, it is becoming increasingly clear that we need to take action to reduce our carbon footprint. Meeting the housing demand with ecological urgency should be at the forefront and is critical to the real estate industry.
Sustainability: A Necessity, Not a Choice
Unpredictable climates and geopolitical pressures have increased uncertainties and urgencies across the real estate industry. Christophe Béchu highlighted the pressing need for sustainable urban development, particularly as the world's population is projected to reach 9.7 billion by 2050, exponentially increasing the demand for resources and energy. Bechu shared some recent statistics shared at the 27th conference of the Parties (COP 27) meeting, which brought about ecological urgency. COP 27 is the 27th meeting of the conference where the parties discuss climate change agenda and discuss actions to achieve the world's climate goals as agreed in the Paris Agreement. The Paris agreement states climate change is the increase in climate risk between 1.5 and 2 celsius; however, Bern said that actual climate risk is near 3.2 celsius. In addition, sea levels are rising three times faster than predicted, threatening 50,000 properties just on the coast of France. EMEA is experiencing 25% less snow yearly and has recently faced a significant drought. These unpredictable climates have emphasized that building energy-efficient cities, reducing waste, and limiting carbon emissions are essential in the building environment.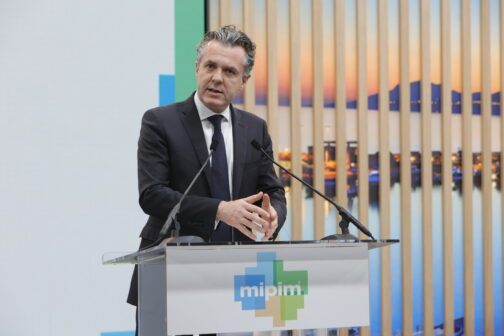 The challenges brought by climate change are some of the real estate sector's most significant opportunities. In order for the building environment to be resilient and sustainable, the real estate industry needs to have an economic and ecological approach. In France, this means tackling the challenge of making buildings more energy-efficient, as buildings account for 25% of energy use. This challenge is particularly significant given that 80% of the existing buildings will still be in use in 2050.
One of the greatest opportunities for ecological transition for buildings is making existing buildings more efficient. Improving the efficiency of existing buildings involves:
Retrofitting buildings with better insulation.
Installing more efficient heating and cooling systems.
Using renewable energy sources to generate electricity.
How do we find ways to make these changes cost-effective and accessible for building owners while ensuring that they significantly reduce energy use and greenhouse gas emissions without depleting the bottom line.
The biggest question the industry is faced with is, "how do we find ways to make these changes cost-effective and accessible for building owners while ensuring that they significantly reduce energy use and greenhouse gas emissions without depleting the bottom line."
"Crisis Creates Opportunity: Turning Adversity into Advantage"
In addition to ecological challenges, political leaders' lack of support adds a layer of challenges to the building environment. Christophe Béchu shared his experience of political leaders viewing the denial of building permits as "an act of courage." The subject of striking a balance between the demand for new buildings and the need to maintain natural regions and agricultural land has grown urgent. To avoid spreading cities too far, we must find ways to build more densely in urban areas. This requires careful planning to ensure that we respect land needed for food production and green space. This challenge is compounded by the high cost of land in an environment of high-interest rates, which makes it difficult for developers to build affordable housing.
Community: The Heart of Urban Development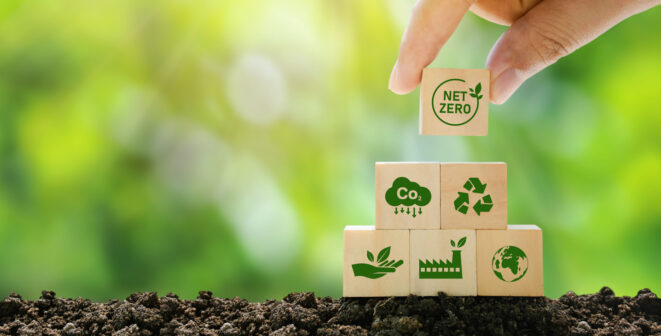 Despite these challenges, there are many reasons to be optimistic about the future of ecological transition for buildings. The urgency of the climate crisis is attracting attention and driving innovation, and there is growing recognition that sustainable development is essential for our long-term well-being. Events like The 28th Conference of the Parties (COP28) will be a necessary opportunity for nations to progress in global climate action and guarantee that the world is on track to reach the objectives of the Paris Agreement and avert the most severe consequences of climate change. These are opportunities for professionals to learn from each other, communicate, and work together to find solutions to our challenges.
Christophe Béchu shared that the benefits of decentralization include the elimination of red tape and the reduction of inefficiencies that come with centralized decision-making, as well as more local engagement and autonomy. He also added that decentralization can lead to better allocation of resources and a more responsive government, as decision-making is closer to the people who are directly affected by those decisions. It is also vital that policy makers require new development that is sustainable and meets local demands. This will need a mental change on the part of developers and investors, who will have to prioritize community participation and sustainability above short-term profitability.
By combining urban planning and carbon sequestration strategies into the designs of our buildings and into the operations of our property management businesses, we may enhance the long-term viability of our assets and increase their value. Christophe Bechu addressed the topic of rewilding, which is a process that aims to increase the amount of biodiversity found within ecosystems, improve the general health of ecosystems, and make ecosystems more resilient and self-sufficient. This strategy not only coincides with global climate objectives but also provides long-term advantages such as improved air and water quality, increased biodiversity, and increased happiness among tenants and community members.
Innovation: Driving the Future of Urban Development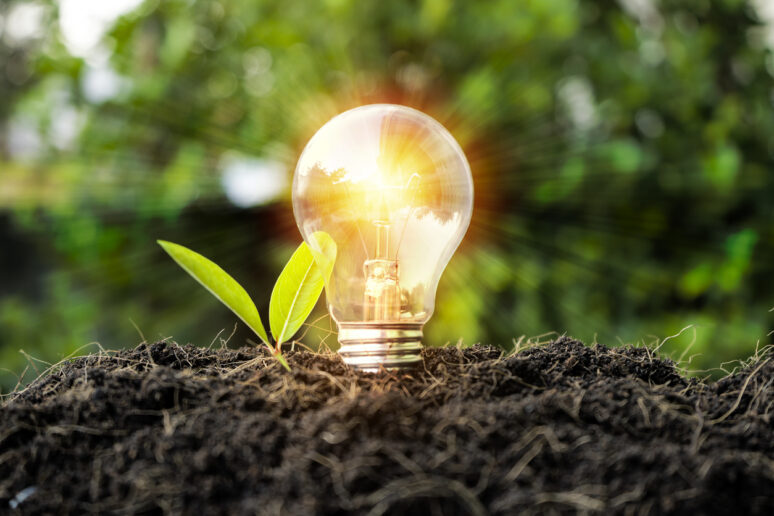 Finally, Christophe Béchu discussed the role of innovation in shaping the future of urban development. He argued that technology must be harnessed to create more efficient and sustainable cities. For example, smart city technologies can be used to optimize energy use, reduce waste, and improve transportation systems. From an academic perspective, innovation in urban planning and design requires research and development in various areas, such as data analytics, artificial intelligence, and renewable energy systems. This involves collaborations between academia, industry, and policymakers to identify innovative solutions to urban challenges and implement them effectively.
Decarbonization: Better future for future generations
In his keynote speech, Christophe Béchu talks about how urban planning needs to take into account both the needs of people and the needs of the environment. This needs research that combines different fields, collaborations between universities, businesses, and policymakers, and the use of new technologies in urban planning. Sustainable urban development is critical to achieving global climate goals and reducing the negative impacts of urbanization on the environment. Urban planning should prioritize the well-being of people and the planet, not just economic growth. By implementing sustainable practices, cities can become more livable, resilient, and inclusive for all residents. It is time for policymakers to embrace a new vision of urban development that prioritizes sustainability and equity.
Article written by Angelina Lugo and Jessie Kelley who have master's degree in real estate from the University of San Diego.