CEO and Co-Founder Guy Zipori explains how AI can tackle commercial real estate's toughest challenges
By the time Guy Zipori was 16 years old, he had mastered code and founded his first tech company. That auspicious feat foreshadowed a remarkable career as a serial technology entrepreneur in Israel, the Startup Nation.
Prior to co-founding Skyline AI, Zipori co-founded several companies, including StreamRail and Visionize, which were acquired by ironSource and AVG Technologies (NYSE: AVG), respectively. After creating and selling several AI-driven startups with fellow entrepreneurs, Zipori and his partners – Or Hiltch, Iri Amirav, and Amir Leitersdorf – set out to leverage the power of AI in commercial real estate, an industry that's been slow to tap into the value of advanced technology.
Founded in 2017, Skyline AI is a commercial real estate asset management technology company that partners with leading commercial real estate players to establish next generation, AI-driven investment vehicles. Zipori spoke with MIPIM about the outlook for tech and commercial real estate.
"AI" is a common buzzword. Can you explain what it actually means in commercial real estate?
To understand how AI works in commercial real estate, it helps to understand why it's needed. Investors are holding nearly $300 billion in dry powder on the sidelines, and in a tight market that is prepared to shift, you need the most advanced tools available to detect market anomalies and to continue to seize the best opportunities, which are often hidden to the naked human eye, no matter the market condition.
This is where AI comes in. Our technology, for example, can analyze thousands of different data points from a vast array of sources – key market indicators, asset performance indicators, local demographic and socioeconomic statistics, scraped data from across the web, satellite imagery analysis, cellular data, proprietary data, and much more – and harness that data to enhance the performance of our partners.
The ability of a professional using advanced technology vs. a professional that is using legacy tools is simply unmatched. AI allows investors to scout, locate on and off market untapped opportunities, generate actionable insights and predictions about any asset in question within seconds instead of days, thus allowing faster yet deeper and more effective investment decision making. Yes, an army of human analysts could spend weeks and months crunching these disparate, siloed sources of data, but timing is everything in the real estate market, and AI breaks down silos and makes predictions with an accuracy and speed that humans simply can't achieve without machine assistance.
How do we know that AI, which maybe has been successful in other areas, will be equally successful in the real estate investment space?
The market is sending a clear message: We see the value of real estate technology, and we're ready to invest in it. Take the burgeoning field of proptech. Venture capitalists invested $12.6 billion in the field in 2017, three times what they invested in 2015.
AI has the potential to do so much more for real estate, but it's worth remembering that it's already being successfully integrated on a number of levels. For example, on the residential side, companies like Trulia and Zillow use AI to analyze properties and direct homebuyers to the most relevant listings. On the commercial side, we showed proof of concept this summer when we acquired two apartment building complexes in the Philadelphia area for $26 million. Our technology indicated that those off-market assets had been mismanaged and determined by looking at variables such as rent concessions, loan maturity, rents not rising with the market, and more, that there was a high likelihood the owner would be amenable to selling. The platform also determined a target price that will make the risk-reward ratio most ideal among all the alternatives the system produced.
Early adoption is well underway. Leading real estate institutions who are partnering with Skyline AI have made the decision to embrace the change. As more investors reap the rewards of integrating advanced technology, companies that hesitated to adapt initially will be scrambling to engage AI solutions. Companies and investors who fail to keep pace will find themselves at a competitive disadvantage in the market.
That's not to say that there aren't challenges and limitations in implementing AI solutions. This is one of the reasons that we spent the time to build dedicated teams of top-tier data scientists and developers who are veterans of IDF's elite intelligence units, alongside our real estate team.
What's your take on the outlook for the economy and what it means for the commercial real estate industry?
All indications point to a strong economy operating at full speed. The Fed continues to raise interest rates and unemployment is at historic lows. This presents some obvious challenges for the real estate industry. Property valuations are peaking, making it harder to find good returns. Mounting stockpiles of dry powder, combined with rising interest rates, mean that deal flow should slow.
But even in a tight market, there are always deals to be made. Deloitte predicts a 13 percent increase in commercial real estate transactions over the next 18 months. AI can help direct investors toward deals that optimize risk/reward and can also survive periods of low tide if and when the market shifts. Analyzing streams of data and looking at the market picture in a very wide context – AI helps keep an investor's finger on the pulse of the market. This enables the opportunity to be the first to identify a market shift, which leads to early detection of previously unforeseen opportunities.
Why is this moment the best time to try new technologies?
First, the technology is finally mature enough to generate the sophisticated insights and predictions investors need. Commercial real estate is undergoing a paradigm shift, with technology finally catching up with the market's needs, forever altering what was once an established playing field. Think about the retail market before Amazon, or how Google and Facebook changed the advertising industry, and the way that Uber and Lyft transformed the mobility market.
Moreover, there's no better time than now, in a tight market, to infuse the industry with new technology. AI detects market anomalies at far superior rates to humans, and given the record levels of cash on the sidelines, investors can't help but take note.
Whether market conditions hold steady for an extended period or we experience more volatility, AI is a powerful tool in the investor's arsenal. The commercial real estate market is on the cusp of a seismic change, and those who are agile enough to adopt new strategies and technologies are going to dominate the new economic reality.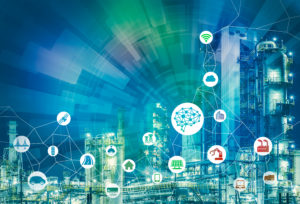 Change is scary. Why should veteran real estate investors abandon tried and true methods that have been working just fine?
More than anyone, veterans of the industry appreciate that in real estate, time equals money. You could easily squander a deal if your analysis is too time-consuming, and AI enables investors to strike while the iron is hot. I've yet to meet a single investor who wouldn't welcome the opportunity to use tools that can help them see what others can't and so significantly benefit their bottom line. That's what AI in real estate is all about.
This is about enhancement, not replacement. Commercial real estate AI is meant to work alongside human professionals, and longtime investors may stand to gain the most from this collaboration. Their experience and insights give them a unique lens through which to interpret the data and make the best, most profitable investment decisions. This is why we are selecting our partners very carefully. For our technology to shine, we need partners with top expertise and long-standing real estate investment operations. It's safe to say that this kind of investment vehicles we are creating, which benefit from both human expertise and machine power, will be dominating the market in the not-so-far future.