ICOC's Murat Kalsin (left) and The Partners/YEKON's Firat Kasapoglu talk at the Discover Istanbul conference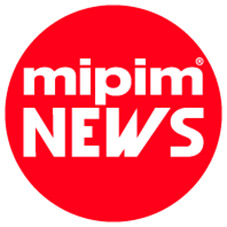 Istanbul's position as a thriving trading centre will underpin the city's on-going attraction to global investors, according to leading Turkish business figures.
Talking at yesterday's Discover Istanbul: The Capital Of Finance, Potential And Culture conference, Murat Kalsin, vice-president of the Istanbul Chamber of Commerce (ICOC), said: "This most ancient of trading cities is now also one of the newest in terms of investment and development."
Trading remains supreme for the city and follows 15 years of huge economic growth in Turkey, Kalsin said. He added: "The Istanbul Chamber of Commerce is one of the biggest groupings of trading companies in the world, with 360,000 members, all of them ready to assist and co-operate with foreign investors. And it's useful to bear in mind that 25,000 of the ICOC's member companies are actually foreign."
The readiness of Istanbul for investment was reinforced by Firat Kasapoglu, president of both The Partners and YEKON, the Turkish creative industries council. "For 1,600 years, Istanbul has been the epicentre for world trade. It still is. Not just between Europe and Asia, but between those two and Africa as well."
Turkey is currently the 16th largest economy in the world, Kasapoglu said. "With a GDP worth $822bn (€776bn) a year, there is no doubt that Turkey's current growth rates of around 5.6% a year will allow the country to rise up through the ranks of the world's economies. And now is a good time for foreign investors to get in on the ground floor."
Kasapoglu pointed to the massive infrastructure projects now being put into place, which will also facilitate trade, both in and around Istanbul and across the country.