Market Overview
The Urban Land Institute recently published an article in conjunction with a Kingsley Survey that asked current occupants of micro housing units and potential renters their opinion on their likelihood to rent or renew, among other issues. Such information is very helpful in determining if the micro unit will be a continuing or increasing trend, at least from a demand perspective.
A micro unit does not have a standard definition across the board but tends to be a small studio apartment, sometimes less than 350 square feet, with a fully functioning and accessibility compliant kitchen and bathroom. Under this definition, a 160-square-foot single-room-occupancy (SRO) unit that relies upon communal kitchen or bathroom facilities does not qualify as a true micro unit1. Micro units require extremely integrated designs with efficient storage, adaptable living space. Parking is often less than 1 per unit, and this requires access to good public transport.
Millenials are the driving force demanding smaller units of all kinds including 1-bedroom apartments and studios. But they are also really driven by the desirability of a specific location at an affordable price. In some of the dense and popular cities, housing has become so unaffordable that millenials are staying in smaller units longer simply because that is what they can afford. This is especially true because in cities like New York and San Francisco, where people are doubling and tripling up on occupancy to be able to afford living in well located walkable neighborhoods with access to public transportation.
A solution to long term housing affordability?
So will micro units become one solution to long term housing affordability? As the barrier to entry into the housing homeownership market continues to be an issue, I can see micro units absolutely continuing to have a strong demand. In cities where sustainability is already widely accepted, such as Seattle and San Francisco, these types of units will be easier to sell or rent out because residents have already psychologically adapted in part to urban living. They recognize the benefits of such high-density and mixed use neighborhoods. The major positives to living in a micro unit versus a regular sized units are the lower long term cost whether owned or rented, the ability to live alone, and access to an array of amenities such as proximity to grocery stores, restaurants and bars along with access to work.
In less dense markets areas where sprawl is common, micro units will be a harder sell. Cheaper housing is not sufficient. Location drives the micro unit demand first and foremost. Areas that place heavy reliance on driving and won't find any significant appetites for micro units. The biggest challenge for developers in dense urban markets where micro unit demand is strong is usually land use controls that prevent such small units from ever coming to market. In a paternalistic way, voters and in turn, land use regulators or politicians demand that everyone live in minimum sized units, whether affordable or not.
The micro unit definitely has a place in large dense cities where affordable housing continues to be a major problem. This is not to say that people won't eventually move into 2-3 bedroom houses when they are ready to expand the family. But we are seeing millenials delay home ownership because it has taken a while for the economy and their job outlook to improve. One this occurs, some millennials will leave the micro-unit market and upgrade to larger houses most likely. But when this happens we will still see demand for micro-units for the next generation.
Don't miss the must-attend MIPIM 2015 workshop Towards the End of Ownership? Big players from the sharing economy will explain their vision of the world's future and debate with real estate experts on property ownership.
MIPIM 2015 is right around the corner! Prepare your show and download the entire conference programme!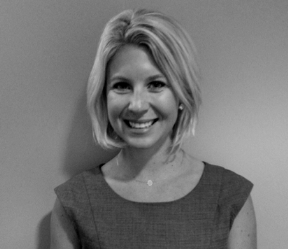 Liz Henderson is currently studying at the University of San Diego and is an official curator and blogger for MIPIMWorld.
Image courtesy: www.idesignarch.com
___________________
1 Urban Land Institute – The Macro View on Micro Units 2015