BEST HOTEL & TOURISM RESORT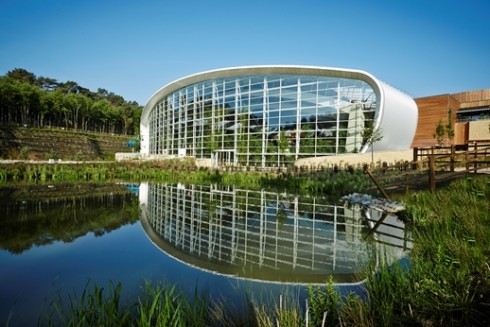 Center Parcs Woburn Forest
Bedfordshire, United Kingdom
Architect: Holder Mathias
Developer: Center Parcs
Other: WTI, Schletterer, Edmond Shipway, PBA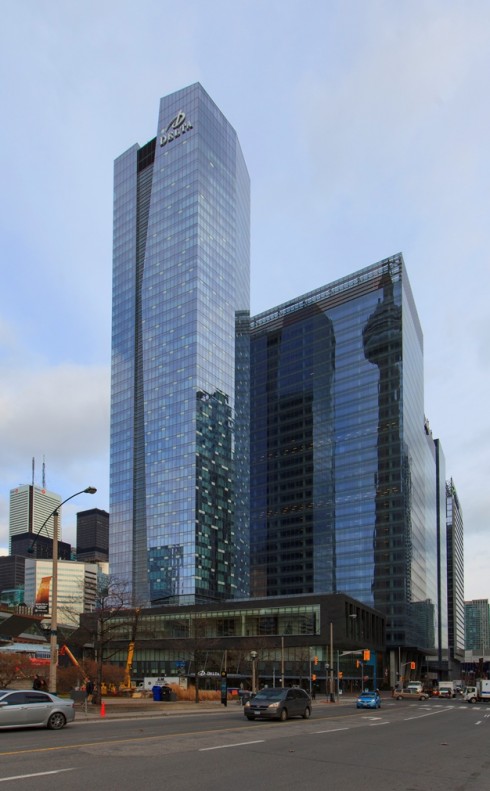 Delta Toronto®
Toronto, Canada
Architect: Page + Steele / IBI Group Architects
Developer: GWL Realty Advisors
Other: Delta Hotels and Resorts®

Raffles Istanbul Zorlu Center
Istanbul, Turkey
Architect: EAA / HBA
Developer: Zorlu Yapi Yatirim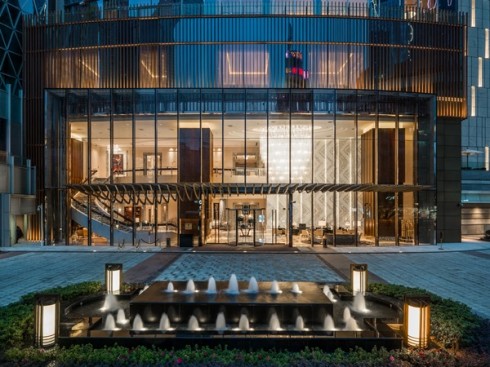 St Regis Hotel, Chengdu, PRC
Chengdu, PRC
Architect: China Southwest Architectural Design and Research Institute
Developer: Evergo Enterprises (Chengdu) Company Limited
BEST INDUSTRIAL & LOGISTICS DEVELOPMENT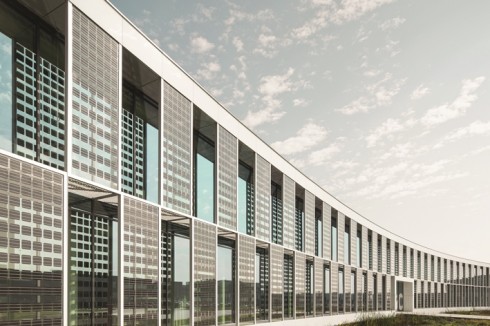 AGC Technovation Centre
Gosselies, Belgium
Architect: ASSAR ARCHITECTS
Developer: AGC Glass Europe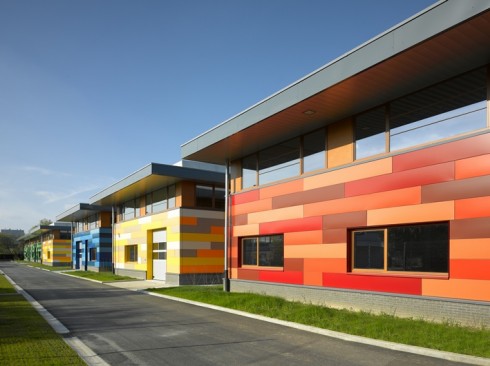 Parc PME Newton
Brussels, Belgium
Architect: DDS & Partners / BAEB
Developer: Citydev Brussels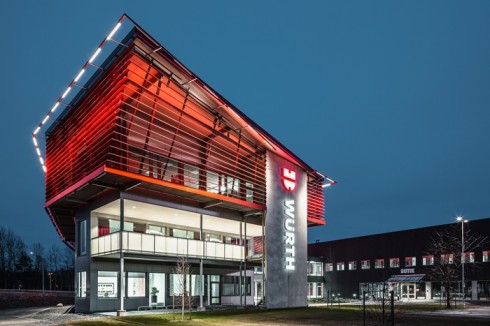 Würth Svenska AB
Örebro, Sweden
Architect: White
Developer: Würth Svenska AB
BEST INNOVATIVE GREEN BUILDING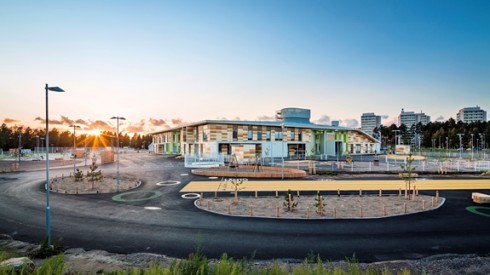 Kastelli – Community Centre, Lifecycle Project
Oulu, Finland
Architect: Lahdelma&Mahlamäki Architects
Developer: Client City of Oulu
Other: Lemminkäinen Building Construction (Design and Build Contractor)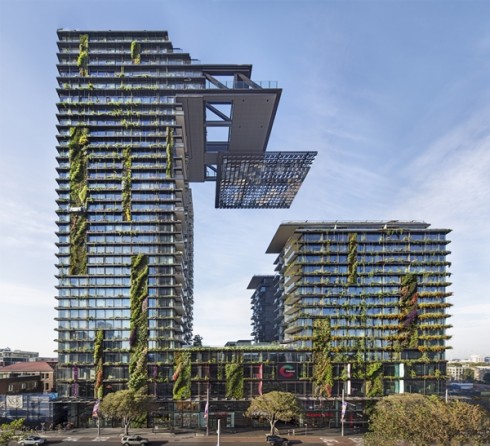 One Central Park
Sydney, Australia
Architect: Ateliers Jean Nouvel
Developer: Frasers Property Australia, Sekisui House Australia
Other: PTW Architects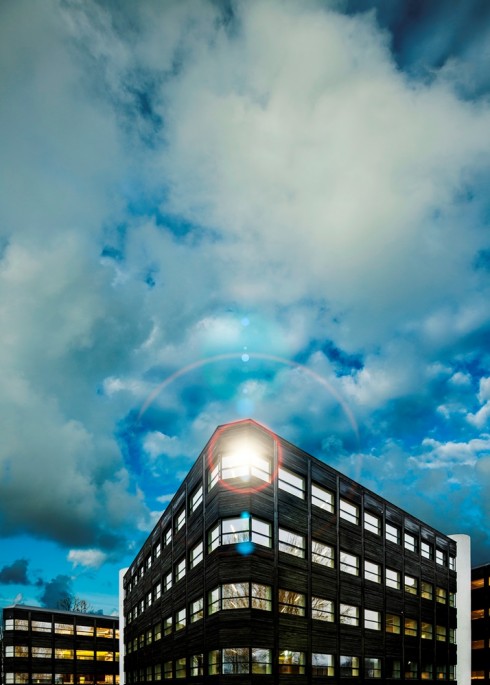 Powerhouse Kjørbo
Oslo, Norway
Architect: Snøhetta AS
Developer: Entra Asa
Other: Skanska, Asplan Viak, Sapa, Hydro, Zero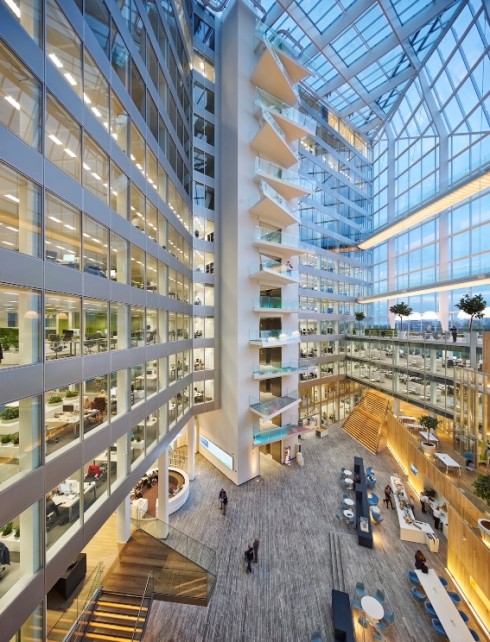 The Edge
Amsterdam, The Netherlands
Architect: PLP Architecture
Developer: OVG Real Estate
Other: Deloitte (primary occupier), Philips (partner in LoE system), G&S bouw (constructor), ABN Amro (financier), Deems (engineering consultant), Deka Immobilien (owner)
BEST OFFICE & BUSINESS DEVELOPMENT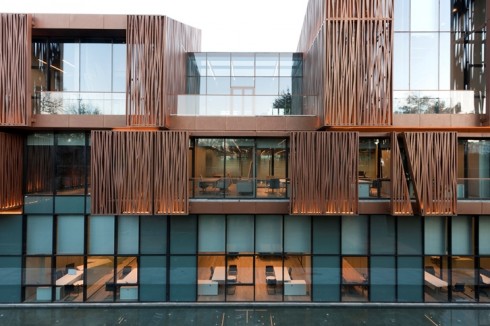 Selcuk Ecza HQ
Istanbul, Turkey
Architect: Tabanlioglu Architects: Melkan Gürsel & Murat Tabanlioglu
Developer: Selcuk Ecza Holding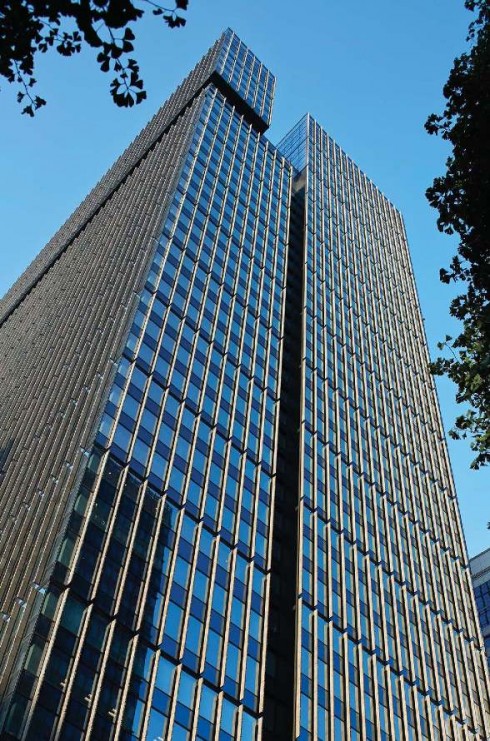 The Otemachi Tower
Tokyo, Japan
Design Architect: Kohn Pedersen Fox Associates
Architect: Kerry Hill Architects – Interiors Aman Hotel
Developer: Tokyo Tatemono Co., Ltd.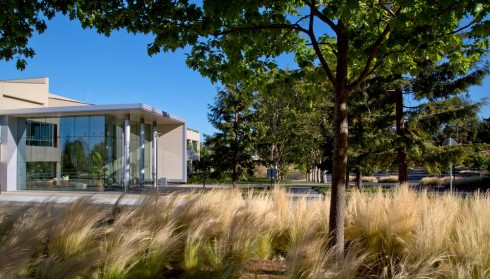 VMware Campus
Palo Alto, California
Architect: Form4 Architecture
Developer: VMware/Hines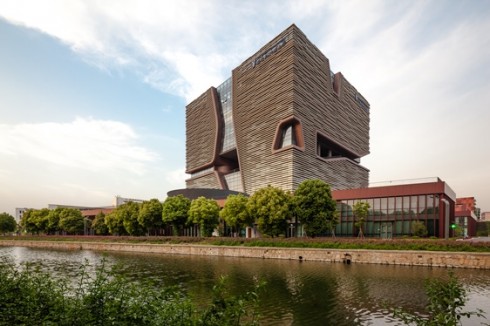 Xi'an Jiaotong – Liverpool University Administration Information Building
Suzhou, China
Architect: Aedas
Developer: Suzhou Industrial Park Education Development & Investment Company
Other: Suzhou Institute of Architectural Design Co., Ltd (Structural Engineer Firm / Civil Engineer Firm / MEP Engineer Firm); ShenYang YuanDa Aluminium Industry Engineering Co., Ltd (Curtain Wall Contractor); Lead Dao Technology and Engineering Ltd (Facade Consultancy); VMZINC (Building Material Supplier)
BEST REFURBISHED BUILDING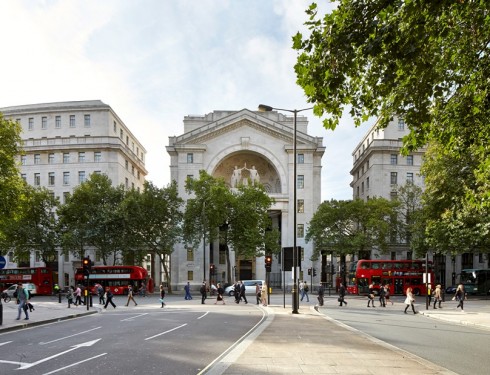 Aldwych Quarter
London, United Kingdom
Architect: John Robertson Architects
Developer: JLL
Other: ISG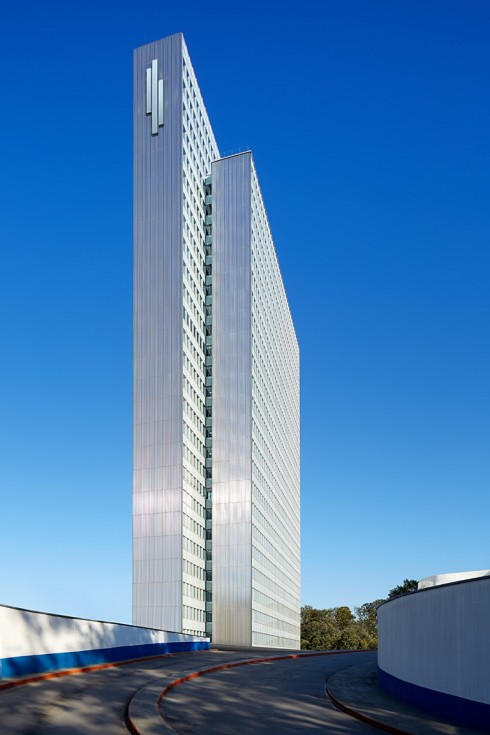 Dreischeibenhaus
Dusseldorf, Germany
Investor/Developer: MOMENI Group
Developer: MOMENI Projektentwicklung GmbH
Architect: HPP Hentrich – Petschnigg & Partner GmbH + Co. KG
Other: Black Horse Investments GmbH (Joint-Venture Partner)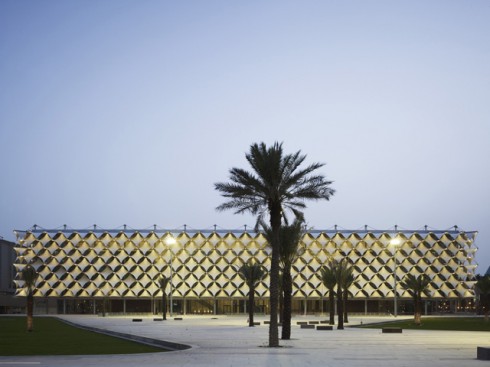 King Fahad National Library
Riyadh, Saudi Aurabia
Architect: Gerber Architekten
Developer: Arriyadh Development Authority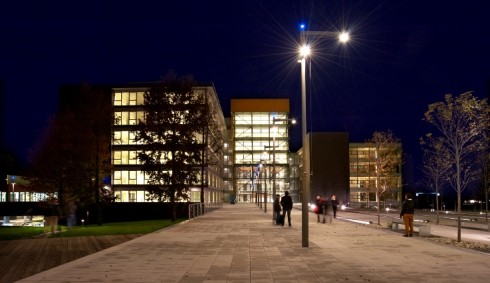 Segreen Business Park
Segrate – Milan, Italy
Architect: Lombardini22 srl
Developer: CBRE Global Investors SGR SPA
BEST RESIDENTIAL DEVELOPMENT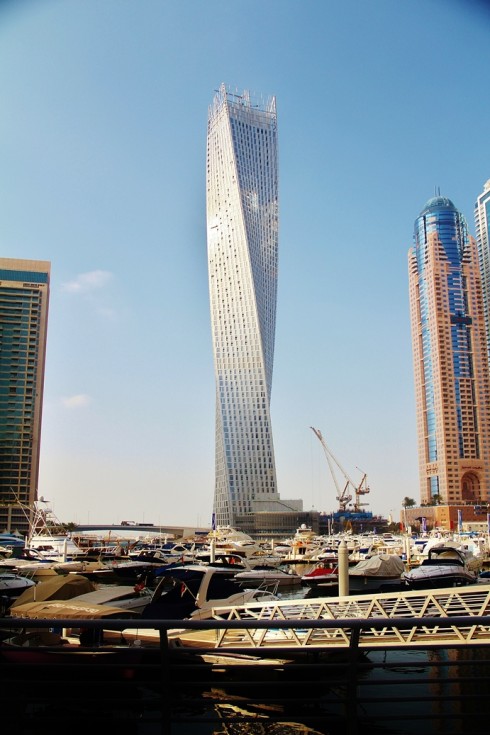 Cayan Tower
Dubai, United Arab Emirates
Architect: Skidmore Owings and Merrill
Developer: Cayan Group
Krøyers Plads I
Copenhagen, Denmark
Architect: Vilhelm Lauritzen Architects & COBE Architects
Developer: NCC Bolig A/S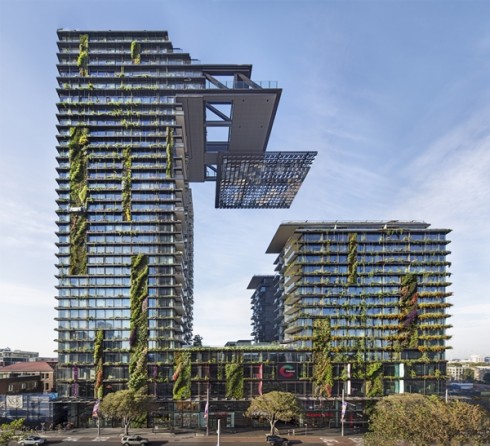 One Central Park
Sydney, Australia
Architect: Ateliers Jean Nouvel
Developer: Frasers Property Australia, Sekisui House Australia
Other: PTW Architects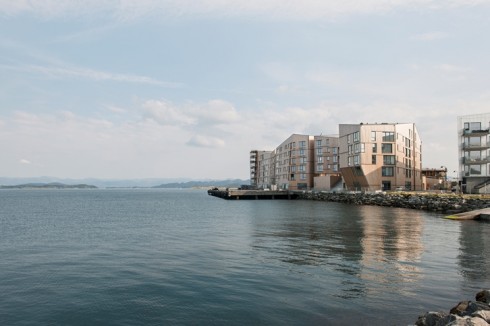 The Waterfront
Stavanger, Norway
Architect: AART architects, Studio Ludo
Developer: Kruse-Smith
BEST SHOPPING CENTRE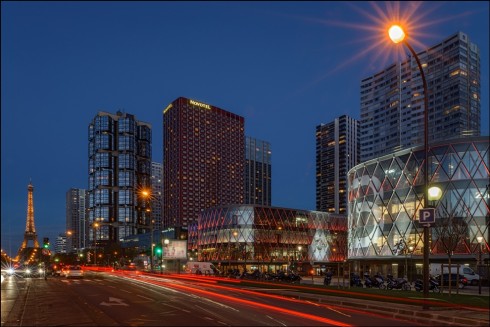 BEAUGRENELLE
Paris, France
Architect: Valode&Pistre
Owner/Developer: Apsys
Other: BARBANEL/GEC (technical consultants)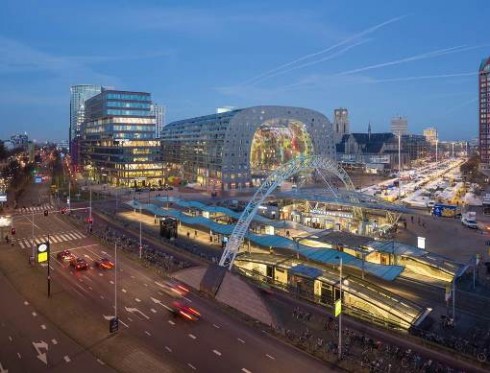 Markthal Rotterdam
Rotterdam, The Netherlands
Architect: MVRDV
Developer: Provast
Other: Corio (investor market floor), Vesteda (residential investor), Amo Coenen and Iris Roskam (artists art piece)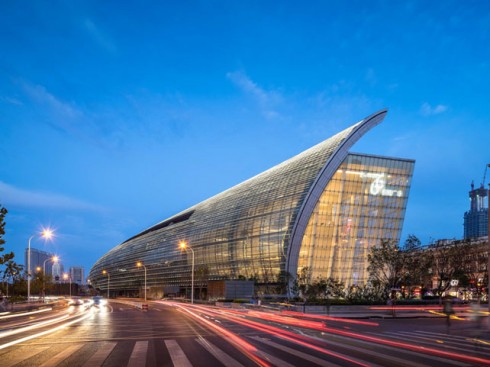 Riverside 66
Tianjin, China
Architect: Kohn Pedersen Fox Associates
Developer: Hang Lung properties Ltd.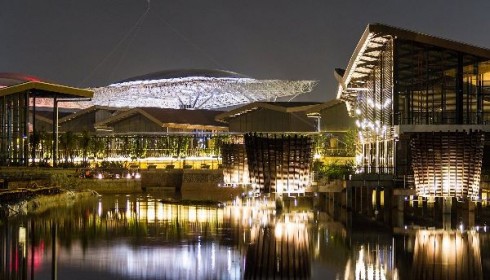 The Breeze BSD City
Tangerang, Indonesia
Architect: JERDE consultant (foreign architect) & Arcadia (local architect)
Developer: PT Bumi Serpong Damai Tbk. (member of Sinarmas Land)
Other: PT.TOTAL BANGUN PERSADA Tbk (main contractor, civil & structural engineer), PT.Jasira Utama (electrical engineer)
BEST URBAN REGENERATION PROJECT
Boulevard Euromediterranée – Marseille's new waterfront
Marseille, France
Architect: Ateliers Lion – Ilex – Kern et Associés
Developer: Euromediterranée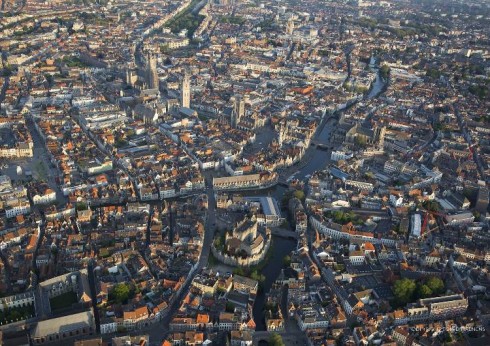 Ghent, future-proofing a history city
Ghent, Belgium
Public authority/Promotor/Initiator: City of Ghent
Architect: Atelier Kempte-Thill, Aranda Pigem Vilalta Arquitectes / COUSSEE & GORIS architecten, Robbrecht & Daem / Marie-José Van Hee architecten , etc.
Developer: SoGent, the city development agency and private developers
Other: members of the Flanders Ghent Development Group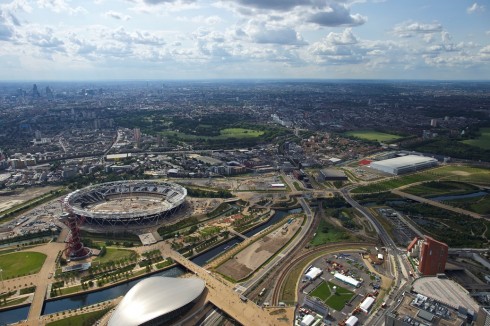 Queen Elizabeth Olympic Park
London, United Kingdom
Architect: Erect Architects with LUC landscape architect, James Corner Field Operations with Make Architects
Developer: London Legacy Development Corporation
Other: MACE, LDA Design with Hargreaves Associates, Atkins and Arup, Buro Four, BAM Nuttall, Balfour Beatty, Lagan, H. And J. Martin, ISG, Skandska, and Buckingham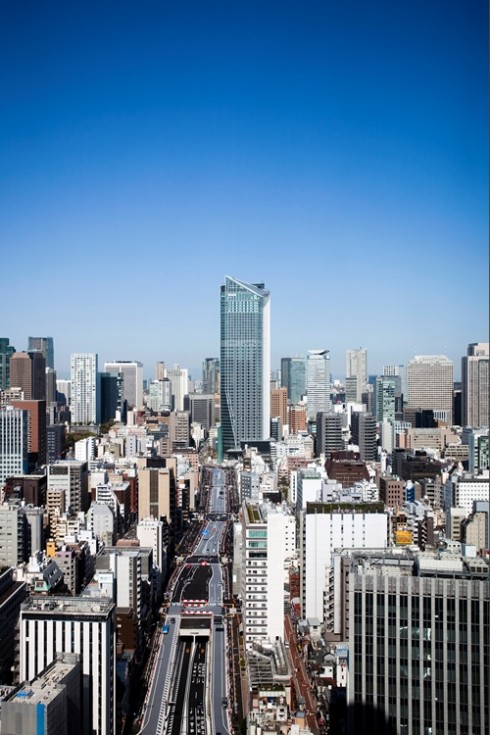 Toranomon Hills
Tokyon Japan
Architect: NIHON SEKKEI, INC.
Developer: Mori Building Co., Ltd.
Other: Tokyo Metropolitan Government (project executor)
BEST FUTURA PROJECT
Cité musicale départementale de l'Ïle Seguin
Boulogne-Billancourt, France
Architect: Shigeru Ban Architects Europe – Agence Jean de Gastines Architectes
Developer: Bouygues Bâtiment Ile-de-France
Other: OFI InfraVia – Sodexo – TF1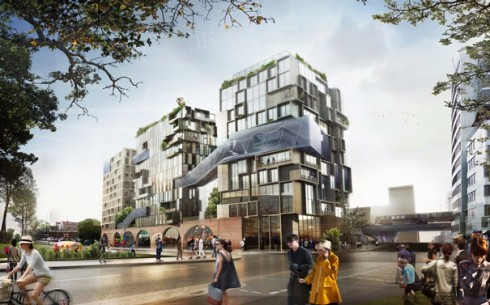 Eckwerk Berlin
Berlin, Germany
Architect: Kleihues + Kleihues Gesellschaft von Architekten mbH / Graft Gesellschaft von Architekten mbH
Developer: Genossenschaft für urbane Kreativität (cooperative for urban creativity)
Other: Kaden + Partner, sbp GmbH, Winter beratende Ingenieure für Gebäudetechnik GmbH, HHP Berlin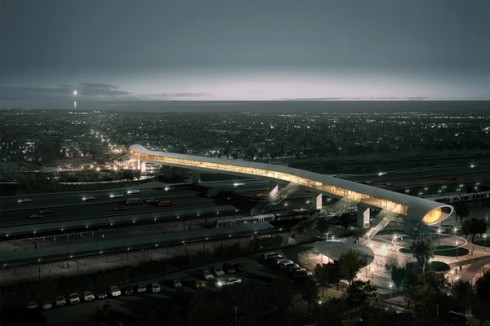 Køge North Station
Køge, Denmark
Architect: COBE
Developer: Banedanmark, Køge Municipality, DSB Properties
Other: DISSING+WEITLING, COWI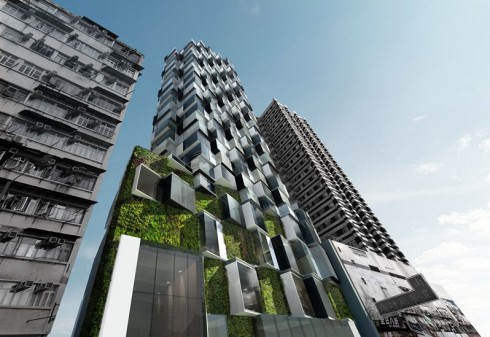 Mongkok Residence
Hong Kong
Architect: Aedas
Developer: Good Standing (Hong Kong) Limited
BEST FUTURA MEGA PROJECT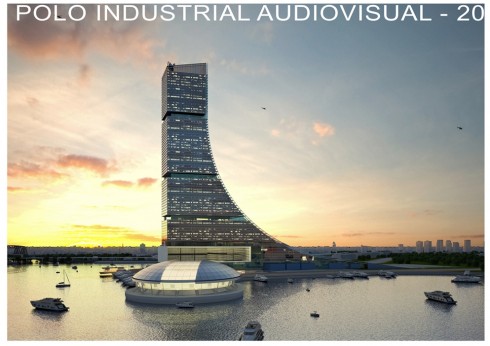 Isla de Marchi Audiovisual Center
Ciudad Autónoma de Buenos Aires, Argentina
Architect: Mario Roberto Alvarez
Developer: Riva S.A.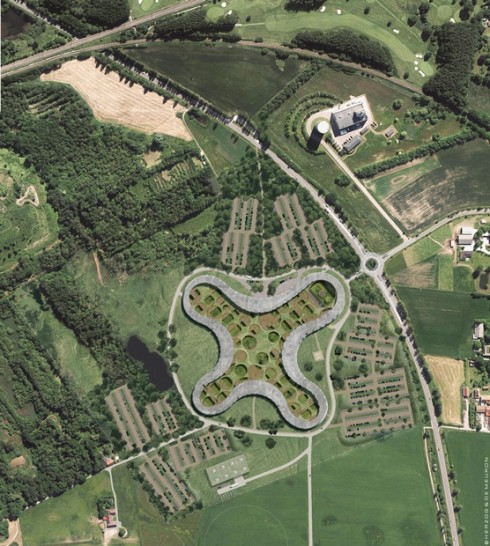 New North Zealand Hospital
Hilleroed, Denmark
Architect: Herzog & de Meuron
Developer: Capital Region of Denmark
Client: The Project Organization of the Capital Region of Denmark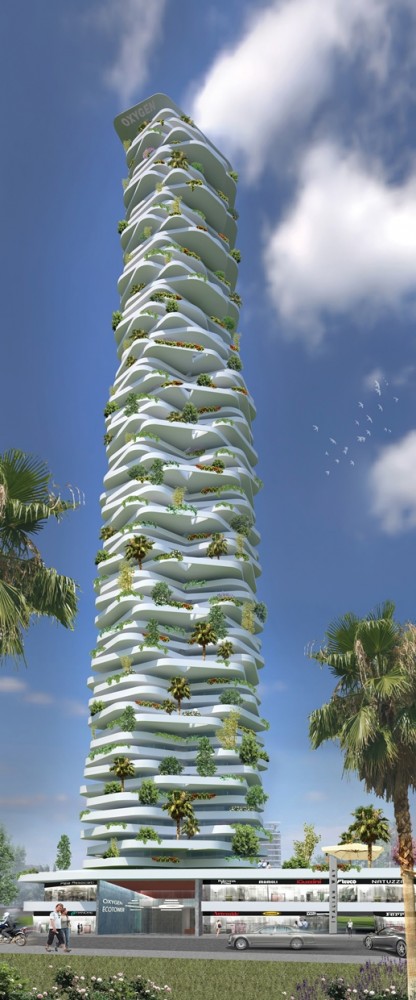 Oxygen Eco-tower
Jakarta, Indonesia
Architect: Progetto CMR Engineering Integrated Services S.r.l.
Developer/Client: Bimantra Citra
Other: Tecnimont Civil Construction & Permasteelisa Group (project management), Cimolai (construction company)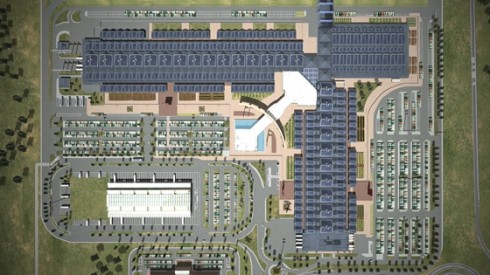 PAI Fund
Bologna, Italy
Architect: Livia Piperno
Developer: Prelios Integra
SPECIAL JURY AWARD
Boulevard Euromediterranée – Marseille's new waterfront
Marseille, France
Architect: Ateliers Lion – Ilex – Kern et Associés
Developer: Euromediterranée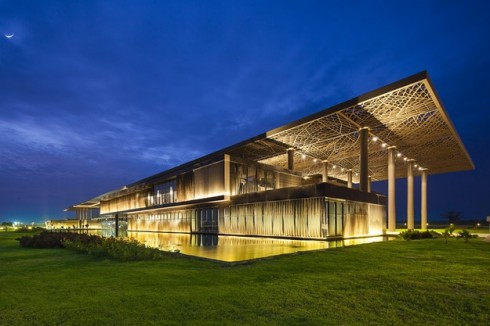 Dakar Congress Centre
Dakar, Senegal
Architect: Tabanlioglu Architects
Developer: Summa Construction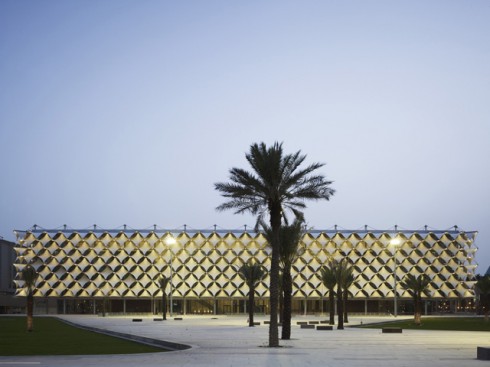 King Fahad National Library
Riyadh, Saudi Aurabia
Architect: Gerber Architekten
Developer: Arriyadh Development Authority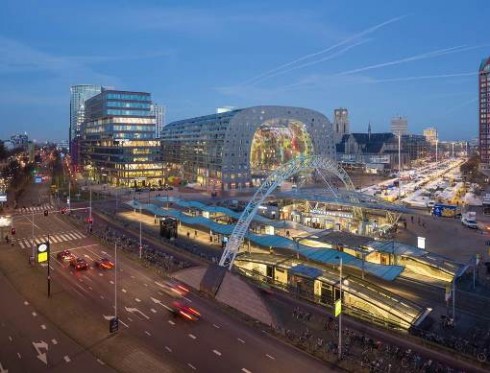 Markthal Rotterdam
Rotterdam, The Netherlands
Architect: MVRDV
Developer: Provast
Other: Corio (investor market floor), Vesteda (residential investor), Amo Coenen and Iris Roskam (artists art piece)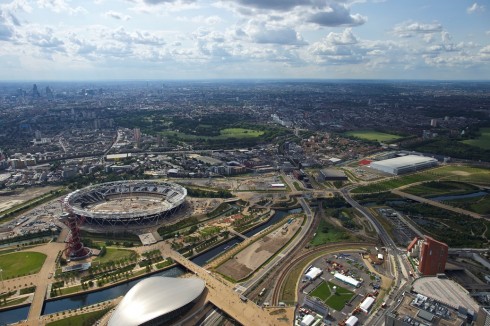 Queen Elizabeth Olympic Park
London, United Kingdom
Architect: Erect Architects with LUC landscape architect, James Corner Field Operations with Make Architects
Developer: London Legacy Development Corporation
Other: MACE, LDA Design with Hargreaves Associates, Atkins and Arup, Buro Four, BAM Nuttall, Balfour Beatty, Lagan, H. And J. Martin, ISG, Skandska, and Buckingham
Check out MIPIM 2015 Conferences & Events Programme