Use of NPS offers more than the loyalty of a customer for a product, it gives hotels a view into operations and a chance to improve and fuel connections with guests.
Resident Hotels reported a NPS of 84% at its Covent Garden site for 2020. CEO David Orr said: "Reputation is the only thing you take with you. Your reputation encapsulates the team and the guest experience and it brings a valuable element of trust into the experience. We live in such such an extraordinary time that if you can still maintain your reputation, it illustrates how strong your team and your hotel is and guests appreciate that.
"The pandemic means that there are multiple judgements being made before you stay and again when you walk over the threshold. If you're able to pay attention to your reputation and its measurement, you can stay flexible and deliver what is wanted.
"Our hotels are strong on TripAdvisor – our Covent Garden hotel has been number one in the UK and London for the last year and a half – but we also use NPS because it allows us to compare across other sectors as well as within our peer group."
NPS offers hotels the chance to take that something they are doing a bit better and build on it. James Bland, director, BVA BDRC, said: "As impressive as a high NPS is from a marketing perspective, I actually prefer the framework as an operational measure because – if used and interpreted correctly – it can be very powerful.
"A hotel stay is a literal full-body experience that plays out over a number of hours, days or weeks.  It's not like buying a coffee from a franchise; there are so many potential "failure points" it'd blow your mind if you listed them all.  For a hotel to achieve high NPS it has to be on its game from dusk-til-dawn – and a few hours either side for that matter.
"Although afflicted, to an extent, in the same way as an average score is (identical scores can mask divergent stories), it is more discriminating in that poor experiences can be less easily masked in the overall score and it can give earlier warning of a decline in performance.  It also tackles complacency around scores of seven or eight out of 10.  Good scores in and of themselves, but still with room for improvement, even within the 'I never give 10 out of 10' brigade.
"By providing an in-built classification of the three kinds of respondents, even something as simple as single words for 'promoters', 'passives' and 'detractors', it subtly moves people towards thinking about the person behind the number and that's why I really like it for transactional monitoring of experience-driven interactions and transactions.
"Net Promoter is neither the end nor the beginning, it has to be eternal and everlasting, within you and without you.  Tracking it for the sake of tracking it is not enough.  Benchmarking it is important, but that isn't enough either.  To get it to really work for you, you need to understand what drives it and how you can influence it. To that end, what you use it with is as important – more important – than simply using it or not."
NPS is beginning to be a factor for lenders and investors, with Orr commenting:  "If guests are looking at your reputation when they are thinking about how to spend their money, then you have to be interested in it and investors need to be interested in it. Banks are beginning to look at average NPS for hotels around the upper level, which is relevant for us as we expand, with strong scores giving colour to the strength of our offering."
William Laxton, CEO, MF&P (which owns Resident Hotels), added: "NPS research is growing in importance as a tool when we are considering acquisitions, as well as reviewing the performance of our existing assets internally, with our shareholders and bankers. NPS adds depth during due diligence, giving us a consumer perspective as well as identifying repositioning opportunities with upside and during the process it allows us to track potential risks, or opportunities.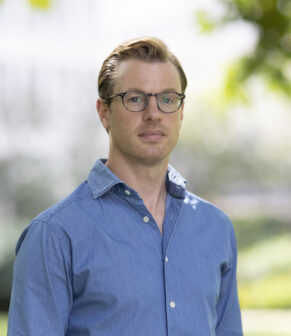 No matter how closely we study the asset, guest perception is one area we cannot learn about from a balance sheet or financial model and is growing in importance to the financial success of an hotel – William Laxton, CEO, MF&P
"The pandemic has stripped hotel operations back to their constituent parts and given owners and operators a chance to focus on what works and what does not. NPS can provide the insight which can foster loyalty and, ultimately, investor returns."
The article was co-written by David Orr, CEO, Resident Hotels; James Bland, director, BVA BDRC and William Laxton, CEO, Mactaggart Family & Partners