Before joining VTS, Brandon Weber was the co-founder and CEO of Hightower—the only CRE leasing and asset management software that shared the vision of VTS.
In November 2016, VTS and Hightower decided that a truly unified solution for the industry would come from the companies joining forces. Before Hightower and VTS, Brandon was a First Vice President at CBRE, where he managed the leasing strategy for over four million square feet of institutionally owned office and biotech assets. Brandon began his career in software product development, first as a Program Manager at Microsoft developing Excel, and later at Zillow as a Senior Program Manager. He received two degrees in computer science from Carnegie Mellon and holds five patents in software design.
Brandon has been featured in Forbes, The Wall Street Journal and The Real Deal. When he's not building VTS, Brandon can be found exploring his other passions of skiing, hiking and endurance running.
1-       Is PropTech facilitating the decision process and making it faster? If yes, how?
Absolutely. It all starts with access to information needed to make decisions. PropTech is giving commercial real estate professionals visibility into information, relationships, activities and trends across their portfolios in a way that was not previously possible. With information at their fingertips that can be trusted as both accurate and up-to-date, property professionals are able to make better decisions faster and with greater confidence.
To date, this increased speed of decision making has come about due to property firms having real-time visibility into their own internal leasing and asset management information. But excitingly, the true game changer is now emerging – market benchmarking. For decades, property professionals have had to make leasing and investment decisions with limited visibility into the markets they're competing in, and their performance within those markets. Our team at VTS is now changing that – in June we announced our plans for VTS MarketView™, the industry's first real-time benchmarking and market analytics. For the first time, VTS customers will be able to compare property-level performance against the market across key metrics including rent, concessions, leasing velocity, deal conversion rates, and more – all based on live, real-time transaction data. This will enable landlords to make even more informed, timely leasing and investment decisions.
2-       How can PropTech help bridging the gap between the different players?
I don't believe that the core outcome of proptech is to bridge the gaps between players in the market. Rather the tech solutions coming to market are creating new dimensions for value creation, which is facilitating competitive advantage.
The solutions themselves are standardising data, and creating transparency and efficiency within transactional processes, ultimately generating a more efficient method of communication and information sharing. However, it is those who invest the time and resources to leverage tech that will benefit from better visibility, fast decision making, and increased access to information, gaining a competitive advantage. The fact that this might create more seamless collaboration across the industry is a secondary consequence.  Conversely, those who don't take this path will become irrelevant, making more space for those who chose to engage.
3-       How RE players should prepare for the digital transformation and what are the top 3 technologies they should adopt?
Start with the business problem. When thinking about how to make sure your firm is digitally enabled, the worst thing you can do is to adopt technology for technology's sake. Make sure you understand exactly what problems you're trying to solve, prioritize their importance, and focus on software platforms that can solve those needs. Be careful not to boil the ocean and take on too much all at once – start with the most pressing need, adopt a solution and get it right. Once you get a technology win under your belt it becomes exponentially easier to do the next roll out.  We've seen this first hand, having been told by clients that after successfully rolling out VTS in less time than expected, the firm had a completely new outlook on the impact technology could have on their business.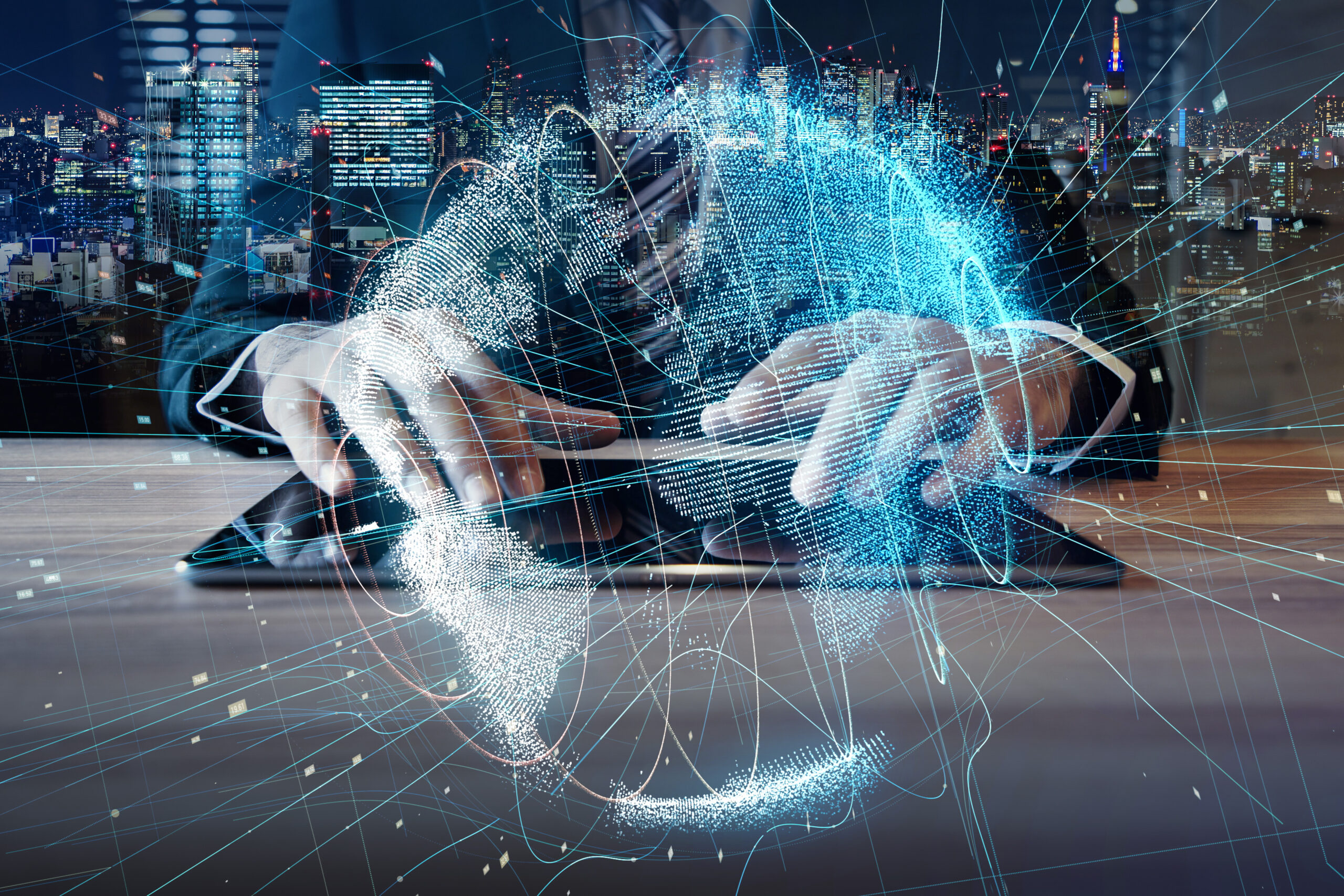 It's hard to be prescriptive about the top three technologies to adopt as every company will have different requirements depending on their top needs. However, as you're thinking about it, there are three main areas I would encourage real estate players to be thinking about as you consider your own digital transformation:
     Harness your data
Centralising your business's operational data (marketing, leasing, tenancy, property) in one place in a structured, organised way is the foundation and first step to gaining real-time visibility into your leasing and investment performance. Data is becoming one of the key competitive advantages for commercial real estate players, and if you're not able to weaponise your data to make the best decisions for your portfolio quickly, you'll lose out to your competitors who are doing so.
Business Intelligence 
It's one thing to have real-time information at your fingertips, but another thing entirely to know exactly how to use it to continuously improve your performance. Business Intelligence (BI) platforms have been widely used by other industries for years, and now they're coming to real estate. These are systems that enable you to quickly visualize and act on your data, and will position everyone on your team to be more responsive and move on the best opportunities faster – ultimately increasing revenues and portfolio-wide performance.
The tenant experience 
The mindset and expectations of the modern tenant have completely changed. To attract and retain this next generation of tenants, landlords need to adopt a tenant-centric mindset and create sought-after experiences in their buildings. A new group of tenant-focused companies has emerged to meet this need, including VTS with our TRM functionality, and are helping landlords build stronger relationships with their customers. A focus on technology solutions in this area is critical for landlords to build long-term retention.