Olga: You're Co-Founder and MD of MetaProp NYC, which brings together the brightest minds in real estate and technology. Can you please tell us more about your activities?
Aaron Block: We start with a twelve-week open application period that garners more than 150+ exciting new technologies new submissions. Then, over 22 weeks, the top handful of startup CEOs come together here in NYC every Tuesday to work with MetaProp NYC on product development, manufacturing, recruiting and fundraising. But, most of the time is spent growing: securing new pilots, launching new customer tests, connecting with key media and acquiring new end users.
> How do you come up with the idea to create this business?
We, like many others, have felt a tsunami of opportunity for the best startup entrepreneurs to help change the $40 trillion real estate asset class.  We believe that the current wave of RETech innovation will not only replace some existing business models, but it will also make professional lives more profitable and more efficient for real estate owners, managers, developers, brokers, architects, engineers, other practitioners.
In order to help affect change in this space, we needed to bring together all RETech stakeholders. These stakeholders included startups, individual mentors, corporate partners, investors, media and others.
With this community, we were able to better harness the innovation tsunami and establish a formal RETech community with the following goals:
Create and nourish an inclusive, perennial RETech hotspot, in Silicon Alley (in what we call "RETech Row")
Form a nexus for hottest early stage RETech investments
Become first call for traditional real estate companies seeking new technology tests and pilots
Serve as a clearinghouse for enthusiastic media and journalists,
AND, most importantly, be the one place where startups come to grow fast.
> Why did you accept to become a jury member for MIPIM Startup Competition?
Earlier in my career, I was the the youngest partner in Cushman & Wakefield's European division, based in Moscow. One of the most valuable (and fun) activities each year was MIPIM. I have fond memories of connecting with old friends, meeting new friends and learning from the exhibits and sessions. Returning to Cannes to help share the best of global RETech is a real honor!
> Which real estate startup impressed you the most in 2015, and why?
There was so much progress in 2015!  It's hard to pick the most impressive company. In our world, I'm most proud of the Rentalutions team. Their technology is the only full service platform that DIY landlords can use to manage their rental properties. This is a really tough space that's very fragmented. The Rentalutions folks more than doubled their base of small and medium sized landlords in 2015, started a huge partnership with State Farm insurance and raised an important equity funding round. Fabulous success!
> In what ways do you think the real estate industry could be more innovative? Could you share one concrete example of how your company helped further innovation in the industry?
The real estate industry after all these years has still not automated closings. You use all these technology products to underwrite a deal, gather data about an asset, and then communicate about that data. Then, when you are finally ready to show up to the closing table, everything is done in a very similar manner to closings 20 years ago. We help entrepreneurs frequently further innovation by coaching them on how to communicate their value proposition with landlords in terms that landlords understand. One of our accelerator companies, Radiator Labs, asked for assistance communicating his unit economics to landlords in real estate terms like NOI and cap rate. This pushes innovation forward as it allows customers and technology companies to communicate on common ground.
> What, in your opinion, are the most innovative ways to tackle the global issue of housing today?
The best way to combat the affordable housing crisis is through
co-housing and micro housing
. Through the
proliferation of technology
, people can share household items and space more efficiently, allowing landlords to utilize space more efficiently.
Also, the proliferation of driverless cars will make commutes less expensive and wasteful. People will be able to live in cheaper areas and be similarly productive.
Missed the MIPIM 2016 Startup Competition? Catch up here: MIPIM Startup Competition Final: Honouring real estate's digital disrupters
---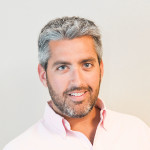 Aaron is Co-Founder and MD of MetaProp NYC (metaprop.org), which brings together the brightest minds in real estate and technology to help quickly build 25 of the industry's most promising startups each year. Accelerator and portfolio companies include BetterView, Flo Technologies, Notion, Optii Solutions, Radiator Labs, Rentalutions, and SocialSign.in.