Collected data disruption: "Smart Building" & " Big data"
As we all learnt during MIPIM, digitalisation has become a major trend in real estate and will continue to be an important aspect of the property industry's development. We also saw a certain attraction to "Big Data" shown during the event by property leaders. But what does this buzzword really mean  to real estate?
Leading real estate players are more and more interested in big data software solutions and tools which help improve the management of companies' assets (unique buildings or groups of buildings), their performance and flexibility by collecting all types of data. Markets leaders tend to move towards a collaborative solution.
Building performance and collected data
Traceability, otherwise known as "Big Data", is one of the main challenges for property managers, because this marketing term is associated with a real problematic and decision-making analysis: how to manage and optimise operating costs, energy consumption and investments. Nowadays they can get access to this information with a dedicated "web platform", a tool which allows all profiles (technical or not) to access a common interface with a simple internet connection.
A full web platform (for instance, EchoPark, developed by EchoSystems and showcased at the Mipim Innovation Forum) is easy to use for large companies with centralised real estate management and IT departments. It authomises all data collection processes and optimises costs and quality of services. All collected data are dynamic, for instance, internal data like building's energy performance, maintenance, management requests, leasing management, but also external data like suppliers' analysis. The information saved and archived in the integrated workplace management systems provides a centralised monitoring file – known as a dataroom – which helps managers to follow the progress in real time.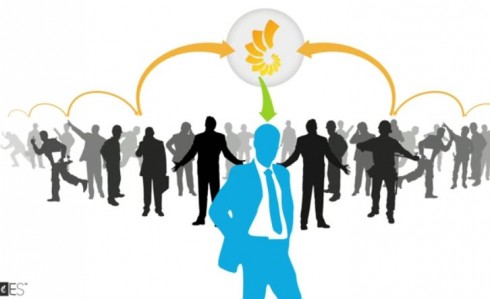 In this context, collected data allows real estate professionals to analyse all building information through three main areas : 1) people (occupants, third-parties etc.); 2) contracts (service providers, leases, etc.) and 3) assets (assets' organisation tree). This modern real estate management tool is consequently a great support in terms of technical, regulatory and environmental anticipation.
In a near future, data processing « Big data » will become the property managers' key to success.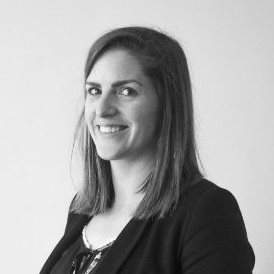 Valentine Chevrier is a business developer at EchoSystems, a real estate software publisher for integrated workplace management systems.
Follow the company on Twitter. You can connect with Valentine on LinkedIn.
Top picture via Shutterstock: Dean Drobot