In recent years there have been many column inches and conference sessions dedicated to the growing industry of PropTech. But how far have we actually come in bringing digital transformation to real estate, an industry typically seen as traditional and slow to change?
Aaron Block, Co-Founder and Managing Director of early stage PropTech investing venture capital firm Metaprop, and co-author of PropTech 101, identified "a marked difference since 2010. Part of it is hype and drinking the proverbial Kool-Aid about digital transformation but there are a few things you can point to in terms of real change. First and foremost you can point to a number of billion-dollar winners in the industry, most recently the leasing & asset management platform VTS, which raised $90 million in its latest funding round. Another thing is the number of heads of corporate offices that have some sort of CTO function – even the family real estate offices have that now. Thirdly the eco-system growth around those successful companies, VC, incubation, events, these are becoming viable entities and business models. Last but not least we are seeing the physical proof of digital transformation – 3D printing, modular building – smart devices are in the home – that are starting with the consumer. Real Estate is highly regulated and traditional – it's a localised industry – very fragmented, so as we see digital solutions jumping borders we will see more change.
Logan Nagel, Associate Publisher at Propmodo, believes that recent change revolves around data:
"It seems like PropTech headlines went from "where is everyone?" to "dozens of firms in every niche" almost overnight a few years ago. In the time since the defining challenge has been data access. Regardless of their industry role, everyone needs data, and so establishing access to the appropriate sources as well as appropriate privacy and security regimes is of the utmost importance. Understanding the future of our industry is understanding where data can next be discovered, collected, and leveraged."

"Today, most niches have plenty of competitors," he continued. "Just like we are seeing in commercial brokerage, it will be safe to expect industry consolidation in the near future as the winners begin to pull ahead of the losers. With that, tracking this seemingly-chaotic industry comes down to two big subjects to watch: real estate user trends, and the functionality of the tech beneath the platforms. Whether that tech is cloud applications, advanced sensors, IoT networks, or otherwise, these technologies cut across industry silos and roles. Understanding them will illuminate future uses whether landlord or tenant, industrial or residential, just as an understanding of math fundamentals illuminates the applied sciences."
James Dearsley, Co-Founder of Unissu, a community-driven platform connecting property and PropTech, believes that:
"The biggest change we're seeing in the industry today is not that of hardware or software, but that of mentality and mindset, most notably from 'big real estate'. Those who have long been reluctant to buy into the digital transformation are now firmly on board.

"As such, there is a broad acknowledgement that market transformation creates more opportunities than it does risks. What many still need to ensure, however, is that they are proactive in their attempts to embrace digital and technological innovation."
"First, the concept of collaboration and partnership must be embraced. We are seeing all of the major property firms and consultancies embracing both internal and external innovation. Their approaches are all fascinatingly different and only time will tell who is doing it best, but the common theme is a sustained, optimistic, and patient drive to innovate. A huge part of this is finding third-party tech companies to work with. Many real estate firms are in the enviable position of having plenty of money for R&D, it is only sensible to spend some of it nurturing existing ideas to fruition rather than always trying to reinvent the wheel. What this industry certainly does not need is more unnecessary, unoriginal tech startups.
"Second: There is still a need for more acceptance that two minds are better than one. A real estate firm, when looking for technology to adopt, cannot expect technologists to understand real estate as well as they do, and vice versa. It's totally unreasonable. We still need a more open-minded mentality towards co-creation and patience.
"Third: Everyone must be on the same journey. The mentality change needed for innovation to really work must be spread throughout the entire organisation, top to bottom. Everyone needs to be coming on the same journey, otherwise, there is far too great a risk that conflicting opinions, nerves, and uncertainties will delay and eventually stall all attempts to innovate."
Another recent development has been understanding how real estate innovation can address the most pressing global issues of the day – such as climate change or housing. Aaron Block highlighted this trend:
"So many urban areas have a problem with the affordability of housing. There has been an incredible ground swelling of work to support the use of technology to positively impact the affordability of housing. One investment with Enterprise Community partners (a leading affordable housing provider in the United States) we invested in "Padsplit" – a new idea using technology to facilitate shared accommodation. Other areas include manufacturing of housing, flat pack and the shift through traditional intermodal methods to provide typical family housing requirements – this can help lower homeownership and rental rates. We are looking at investment opportunities with New York City Housing Authority and they house more people that the city of Boston. When you see them seeking investment you know change is coming. Actions speak louder than words!"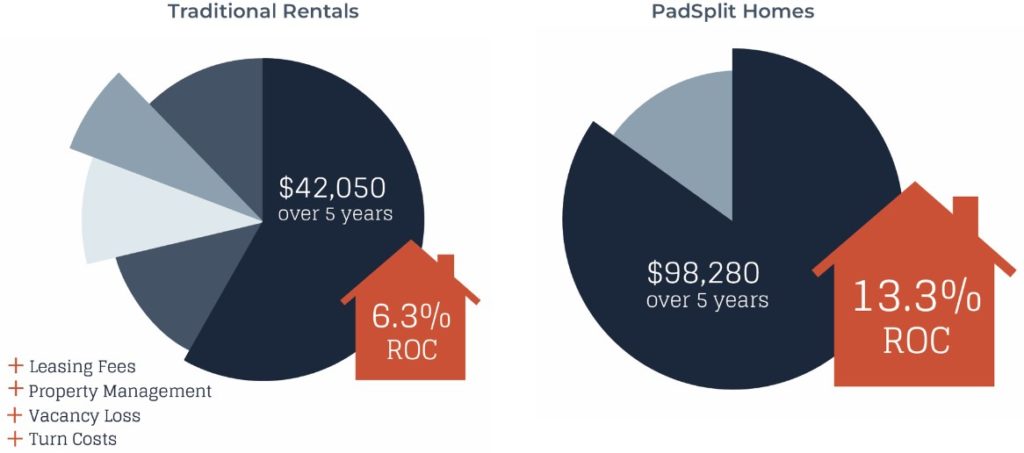 There has been talking of a tipping point in PropTech and James Dearsley concludes that:
"As someone who has watched the real industry battle with change since the early days of digital transformation, I can honestly say that the tipping point has firmly come and gone. Market acceptance of technological innovation is universal. PropTech's biggest responsibility now is to ensure that real estate can navigate its way towards the very best solutions, bypassing that which is not suitable for their needs."
The next event on the PropTech calendar is MIPIM PropTech Europe which takes place in Paris from July1-2. It's going to be fascinating to hear in-depth the latest developments in digital transformation and how the real estate industry is adopting and integrating technology.