Pioneers achieve what other people often see as dreams. Bertrand Piccard is a pioneer, as well as being the visionary behind the Solar Impulse Foundation.
The Swiss-based foundation, with an offshoot in the US, has set itself the challenge of selecting 1,000 solutions that not only help solve the environmental crisis but are also profitable for business, including for the real estate industry.
Piccard is no stranger to challenges. He became the first person to fly around the world non-stop in a balloon, the Breitling Orbiter 3, in 1999.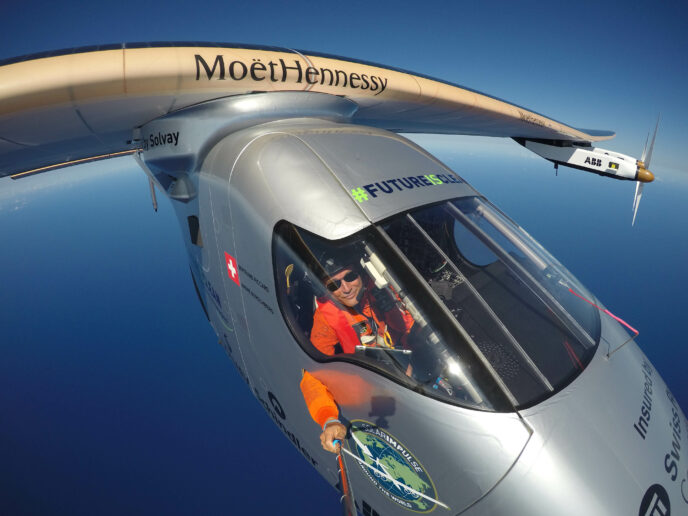 Then he became the first person to fly around the world, together with André Borschberg, in a solar-powered plane, Solar Impulse 2 (above), in 2016. His father and grandfather were both pioneers, and they too had a few firsts.
"If we want to innovate and achieve impossible goals, we have to understand that the only obstacle to succeed is our mindset" – Bertrand Piccard, Solar Impulse Foundation
After returning to Earth with Solar Impulse 2 in 2016, Piccard's message to the UN secretary-general Ban Ki-moon (a keynote speaker at MIPIM 2019), as he linked in to the UN HQ in New York, was simple: "If an airplane like Solar Impulse can fly day and night without fuel, the world, of course, can be much cleaner."
Rolling back to his early years as a pioneer, stunt flying taught the young Piccard that performance depended on being self-aware at any given moment. That was behind his decision to train as a doctor specialising in psychiatry.
As a psychiatrist, he knows that people don't change their habits easily. "If we want to innovate and achieve impossible goals, we have to understand that the only obstacle to succeed is our mindset," he says.
#1000solutions to protect the environment and make a profit
The answer to changing mindsets is to stay away from the very new, concludes a 2014 article in The Atlantic, which references research by Karim Lakhami, Professor Harvard Business School. It's about achieving a balance between the fresh and the familiar.
The Solar Impulse Foundation's #1000solutions challenge is designed to be more familiar than flying round the world using the power of the sun.
At the same time it offers a 'fresh' concept: linking ecology – the relation of organisms to one another and to their physical surroundings – with the economy.
As part of the #1000solutions challenge, the Solar Impulse Foundation selects ideas from start-ups and established companies alike. The solutions are then individually assessed by independent experts. Successful entries receive the Solar Impulse Efficient Solution label, with each solution linking in to one or more of the UN's 17 Sustainable Development Goals.
Like the experience of flying round the world in a solar-powered aircraft, the foundation has created a series of stop-offs, or points, to reach its final destination. And, with its pioneering mindset, once this destination is reached, another one will be mapped, for sure.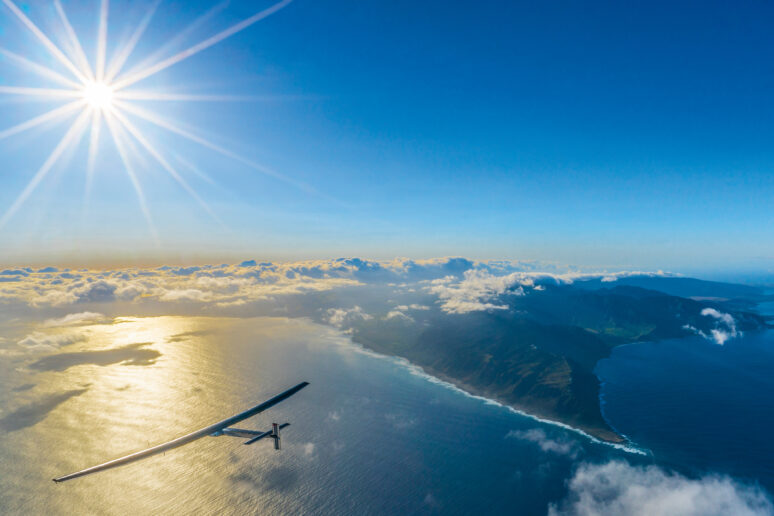 The importance of forming alliances to overcome challenges
The role of the Solar Impulse Foundation is to bring the certified solutions to decision makers: large companies institutions and governments. And to then help these decision makers fast track the adoption of more ambitious environmental targets and energy policies, while the solutions also help to grow businesses and create jobs.
"Solutions exist that are logical more than just ecological, that can create jobs and generate profit while also reducing polluting emissions and preserving natural resources" – Bertrand Piccard, Solar Impulse Foundation
As part of its collaborative approach, the foundation has set up the World Alliance for Efficient Solutions, a community of over 3,400 innovators and investors to help create a 'pool' of solutions ready to be labelled and promoted.
It also has the backing of some powerful patrons, including: Albert II, Prince of Monaco; Sir Richard Branson, founder of the Virgin Group;  Sylvia Earle, the US marine biologist, explorer and author: Al Gore, former US vice president; and Yann-Arthus Bertrand, photographer and UN Goodwill Ambassador.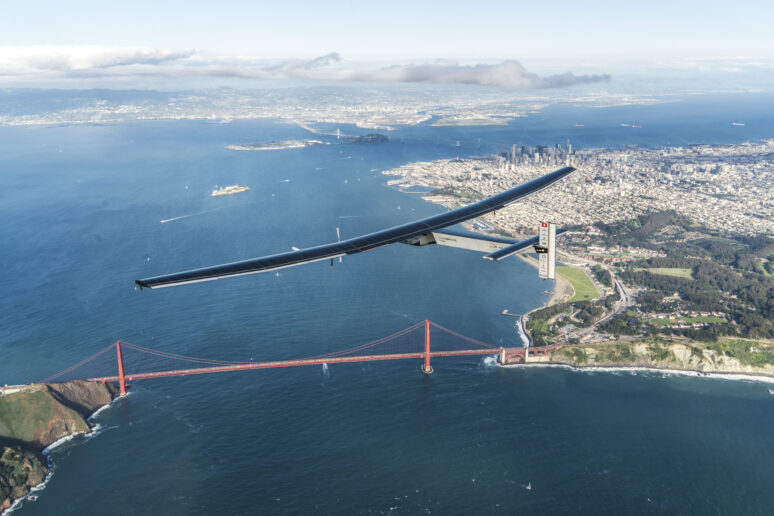 The Solar Impulse Foundation and the world of real estate
On Tuesday 16 March, Bertrand Piccard will address the world of real estate as a keynote speaker at the MIPIM Leaders' Perspectives Summit.
The built environment features prominently among the solutions to have earnt the Solar Impulse Efficient Solution label. That is no surprise given that buildings account for 39% of the world's carbon emissions.
And it's not just about cutting carbon emissions.  Looking at a handful of the solutions with the Solar Impulse Efficient Solution label, they reveal that it's also about addressing issues such as resource usage, waste management, air pollution and urban heat islands:
Hydraloop – an in-house greywater recycling system that recycles 85% of mains water, reduces the sewage load and saves energy. Consumers can choose how to reuse their Hydraloop water through their Hydraloop App (Netherlands).
Pavatex – a 100 % bio-sourced insulation material, using wood and cellulose wadding. Developed by the SOPREMA Group for single or multi-storey residential buildings. Pavatex offers five solutions for different types of use, and all five are energy-saving (France).
QH-1 – a heater developed by Qarnot that heats buildings by reusing waste heat from microprocessors performing high-performance computations remotely (France).
Somfy Air – an automated solution to naturally aerate homes and buildings. Not only is a building's air quality improved, but energy efficiency maximised (France).
SopraStar – a membrane developed by the SOPREMA Group to reflect the sun's heat from flat roofs. The membrane allows for a reduction of over 50% in a building's contribution to urban warming and reduces the interior temperature by 1 to 2oC (France).
Switch Automation – a scalable smart building platform that helps businesses to visualise, analyse and optimise building and portfolio performance in real time and which can be used from any desktop, tablet or mobile device (US).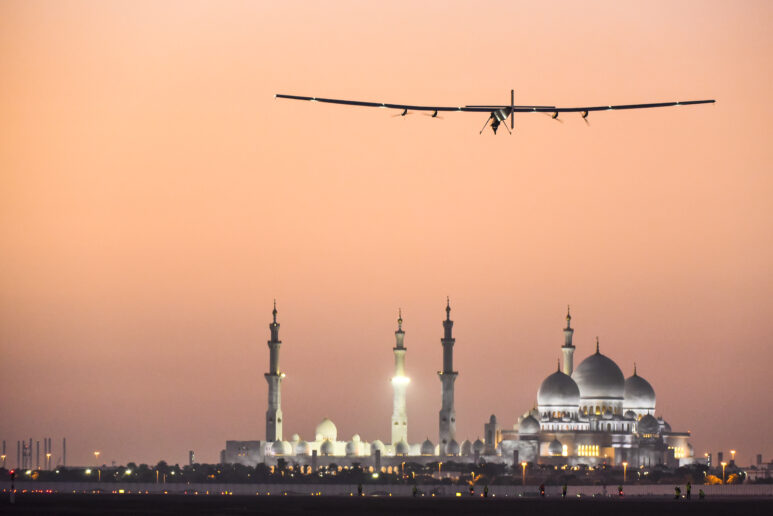 Reconciling ecology and economy
Oxford Economics has raised its world GDP growth forecast for 2021 to 5.6% as it upgraded projections from the US and China. That's after economies around the world nosedived as lockdowns hit sector after sector.
For the foundation, it's about ensuring that we don't continue with a "sluggish, linear and carbon-spewing" economy which struggles to "increase employment rates and quality of life". And that's even before we start to talk about the environmental crisis.
The Solar Impulse Foundation has now awarded close to 950 labels. The counter will keep on ticking once it passes the 1,000 mark, says the foundation, as it builds on its links with innovators and its alliances with corporates, institutions and governments.
The European Investment Bank One is one of the partners of the World Alliance for Efficient Solutions. Werner Hoyer, EIB president, commented: "This partnership opens doors for hundreds of project promoters that are already benefiting from the support of the Solar Impulse Foundation, and now also have access to the EIB group and its network of investors."
As the oft quoted saying goes: together we can do great things. And, now, as the Solar Impulse Foundation is showing, we can still make a profit , create more jobs and offer a better quality of life, as well as putting a stop to the ransacking of the planet. That's good news for all.
Join us online for the MIPIM Leaders' Perspective Summit on 16-18 March 2021. Sign up for free.

Photos: Jean Revillard & Stefatou, Rezo, unless stated otherwise