Remember what "going to work" was?
You travelled to work. Work started from the moment you entered your company's office building. There was some element of signing in, maybe even stamping your timesheet. It meant sitting in your cubicle, perhaps an office if you were lucky. You could spend entire days at your cramped desk, staring at a small PC screen, tangling your curly phone cord as you cradled your phone headset in your neck while on calls. Beige stucco was a really popular wall choice. It was possible to go without face-to-face interaction for days. Company culture pretty much consisted of a font, a processes lexicon, and maybe a logo. Your personal life needed to be handled post-5pm on weekdays and on weekends, and officially happened far away from the office.
How far we have come…
Technology has thrust a wave of new work culture upon us. We have heard it a million times now, that connectivity has meant that employees can now work from virtually anywhere with a wifi connection. Technology has empowered employees, whilst forcing companies to up their office game.
What does that mean?
No more neon lights.
No more cubicles.
No more beige.
Offices need to be inspiring if they are going to draw employees in.
Being "at work" means something entirely different today. It is now a state of mind, a human mode, as opposed to a physical coordinate at an hour of the day during the week. It is about being connected, being in the right mood, and feeling enlightened in the right way. It is about being in the frame of mind to get tasks and projects done not just efficiently, but well. For better or for worse, we are no longer at work 9 to 5 at a given address; through granted flexibility, we are "@Work" whenever we choose, however gets the job done in the best way possible.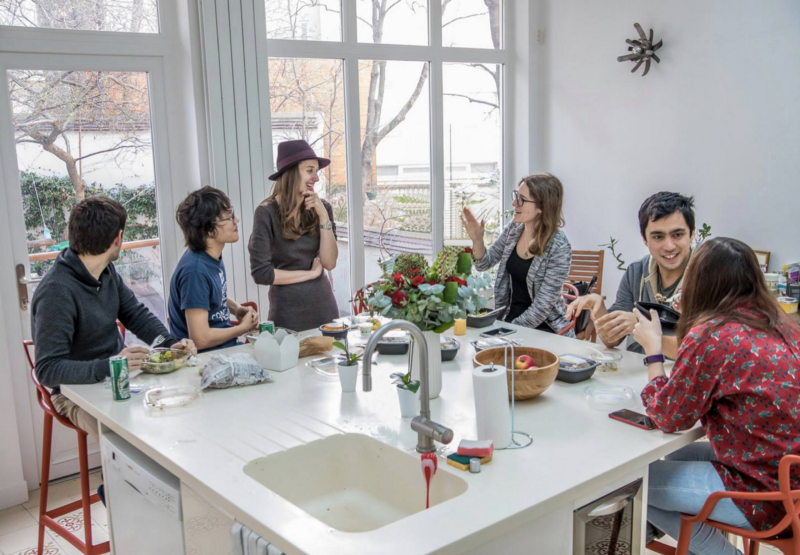 We now recognise that flexibility is essential in being productive and creative at work; where to work is less strictly defined, while the quality of output is prioritised. But while some smaller companies are slowly transitioning to fully remote fleets of employees, large companies across the board are still opting to maintain physical workspaces, dedicating a large chunk of budget to rent and facilities maintenance.
The reason for maintaining this physical space will vary from company to company, but each has its justified reasons. Scientific or technology companies have equipment and materials available in the workplace that can't be displaced. More hierarchical companies are simply not as comfortable with the prospect of employees managing their workload out of sight from their managers. Certain other companies' paces of innovation have just not achieved the required functionality levels on their remote-work connectivity tools.
Whatever the reason for maintaining an office space, as long as it exists the "office" is still where their company culture is founded, fostered and nourished. It is the agora for employees to come together, share experiences and expertise, cross-pollinate ideas. It is a place for employees to be driven by each other, and breathe new life into their work. It is a space for an interviewee to enter and immediately get a flavour for the company's community. It is a forum for clients to come to and witness the energy and calibre of a company's workforce. The workplace today is defined as a physical representation of the company and everything it stands for.
Consequently, companies need to be building workplaces that employees want to be in, stay in and play in, in a way that represents the company's priorities.
4 Considerations in drawing employees into the office
1) Comfort: Make the workspace physically enticing. This is one for the architects and interior designers, but one that is paramount. Planning for open spaces, flexible seating arrangements, de-cluttering, lighting, and noise levels are all big drivers in creating the perfect physical environment.
Services available to employees also play a big role in comfort, and within that comes facilitating personal life. Personal life does not start at 5pm anymore, just like work does not end at 5pm. Our personal needs have to be tended to throughout the workday.
The easier a company makes it for personal life tasks to be completed when employees are at work, the more time there is for employees to be focused. For example, if I am able to bring my child to work with me and leave her at the company daycare, my mind will stray a lot less than if she is with strangers on the other side of town. I will also spend less time travelling to get her to daycare, which means less life clutter and more energy to dedicate to my work.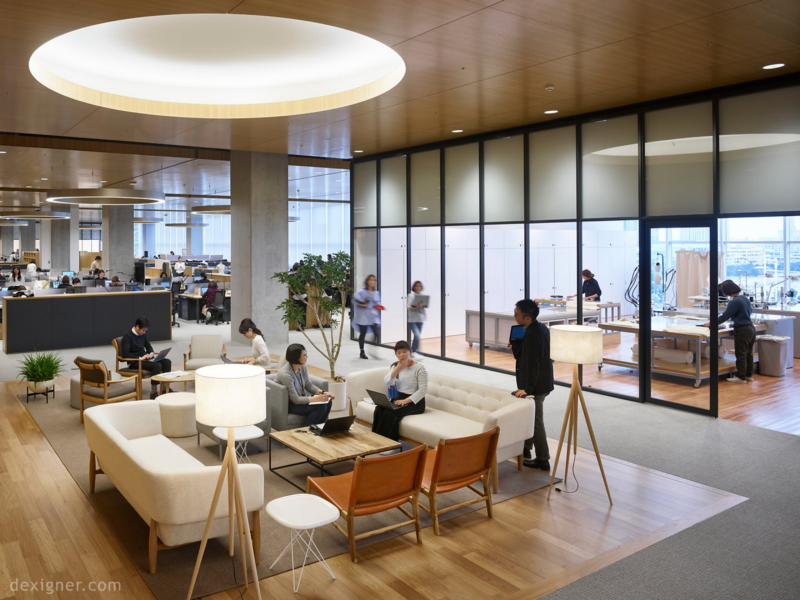 2) Tech: Tech needs to be seamlessly woven into an office's infrastructure to make life easier for employees. On a net basis, tech needs to be taking steps out of the employee's day.
Business tools need to be available, functional and genuinely useful to workers to get their job done. Data needs to be utilised in an automated way from these tools, and this needs to be taking away from yesteryear's manual business report generation.
To complement the efforts of creating a great workspace, the services offered to employees by their employer need to be easily accessible if they are to be used to the full extent. Workwell of course is a great place to start 🙂 We are an open platform to both give employees mobile access to all services offered to them by their employer. We also give employees ways to connect to each other on a personal level, beyond the call of work duty. Our platform is the digital manifestation of all of the changes happening in the corporate workplace today.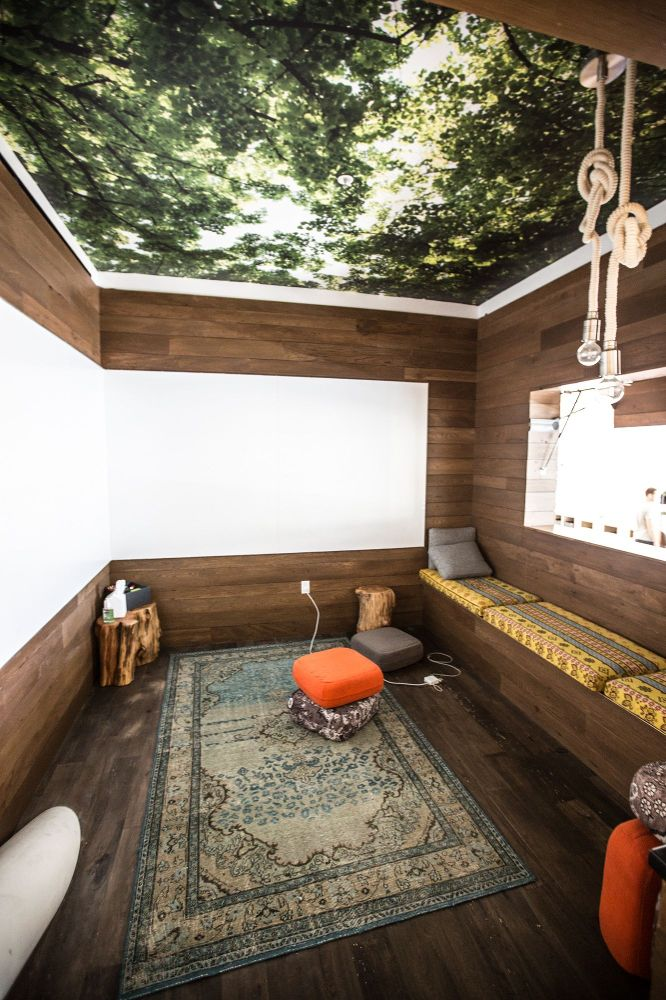 3) Culture: Culture is pervasive. Without it, a company is simply a piece of revenue machinery. The culture that is set by a company will determine what kind of people work for the company, what kind of behaviour is adopted in the company, and what energy people bring to their work. Culture is not a budget line item, nor is it an outsourced project, nor is it one single department's responsibility; it is a whole company's very definition.
4) Vision: Consider a company's physical workspace as a direct reflection of the company's vision, both in front of employees and clients. Every piece of the workplace must reinforce that vision. If the company falls short of representing its level of ambition, then its product/service will inevitably fall short as well.
Where do we go from here?
So how can you assess where your company stands today? Here are a couple of quick first steps to evaluating your workspace:
Take advantage of existing technology to hear feedback from employees about their level of workplace satisfaction. Survey by email or SMS, open a Glassdoor account and invite employees to post anonymously, or informally form a focus group on what drives employees to come to the office. Be open to receiving critical feedback, and be prepared to take action.
What do your clients see? It is a fine measure to see what your clients have to say about your working environment when they visit, and what their takeaway is about it with respect to the product or service you render.
Ask interviewees for their frank opinion and expectations — you need to hear your dream candidate's feedback on whether you are their dream employer just yet.
Whatever actions you take, be sure to take those actions with heart.Creating the dream workplace is not a finite project. Do not fall into the trap of treating this like a temporary marketing project (i.e. updating your logo, using slang, changing your interior design colours), and expecting your employees' behaviour to change for the better in the long-term. This kind of culture change needs to be felt from the inside out.
Workspace, smart buildings and services will be hot topics at MIPIM 2018.
Click here to discover more!
Top photo © KatarzynaBialasiewicz/GettyImages