The future of housing is in off-site construction. Modular apartments, prefabricated houses are some of these useful options. The main benefit of them is that they come pre-built. Henсe, they are cheaper, more energy-efficient and cosy.
Here are the key advantages of prefabricated housing:
It is cheaper as there are fewer contractors and the majority of work is made on fabric
The construction is much faster than traditional housing
It allows living in the area where the traditional building is impossible
It is energy efficient
Good dwelling insurance options
It uses eco-friendly materials
So it is no surprise that there are many start-ups and interesting projects in this field. These apartments are selling like hot pies. Let's have a look at 6 most exciting projects!
Blokable, Washington, USA
This is a promising start-up that produces apartments and single-family homes. The modular design is Lego-based; they provide prefabricated blocks of standard sizes (35 feet by 9 feet on the outside) that can be connected together. It was founded by Aaron Holm and is one of the most prominent projects. Blokable claims to reduce building time twice in comparison to traditional buildings. The approximate cost of living is $85,000 per unit with modular furniture. The apartment is going to cost about $125,000.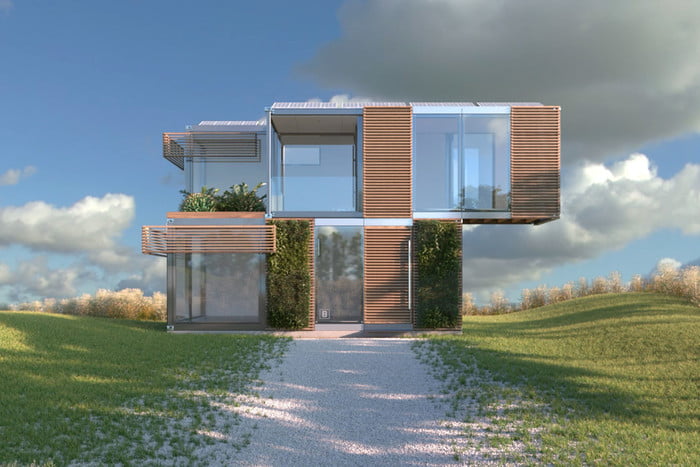 In 2018 Blokable has presented its first unit as part of a Seattle project. The design of the presented projects is also amazing. It is very minimalistic, with a lot of open light and space. The only downside is that the prefabricated block cannot be changed in size. In terms of customisation of the living space, it is not the best option.
Module House, Ukraine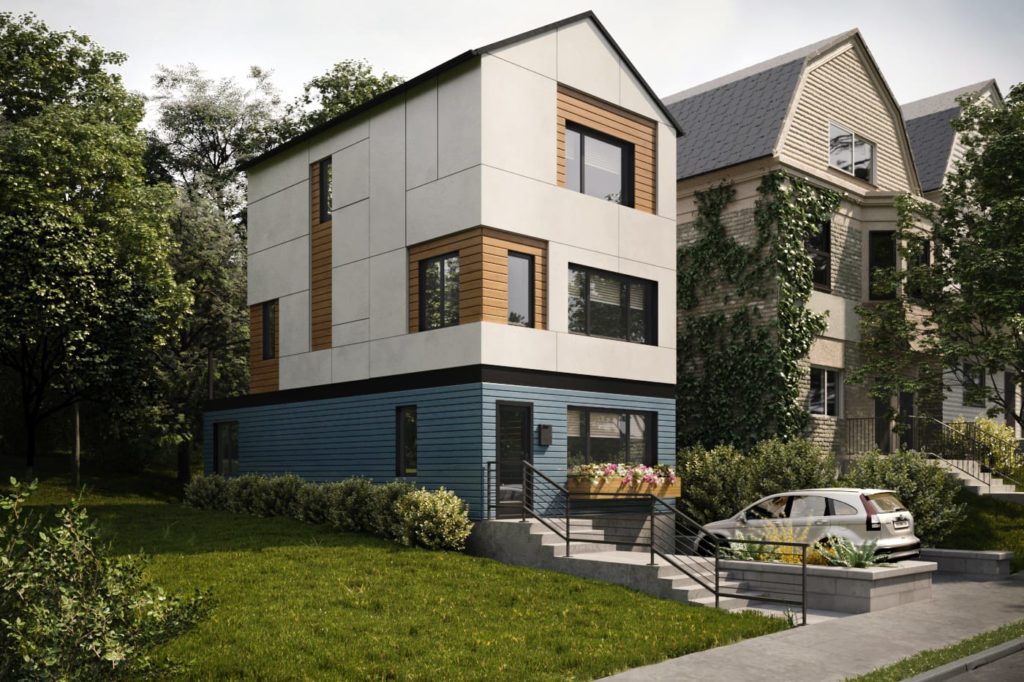 Ukraine has also succeeded in creating low-cost modular homes. The durable and lightweight parts of the Lego-type home are very easy to assemble and carry. Such housing can be placed almost anywhere. It does not affect the environment in any way and at the same time, it is equipped with all the necessary modern facilities – water, communications, heating. Functional furniture is built into the walls to save space and the house itself is easily controlled from a smartphone. Security measures are also taken into account – the house is fireproof. In addition, the building blocks can be used not only for residential premises but also for clinics, laboratories, storage facilities, and offices. The cost of such a house is $40,000.
Katerra, California, USA
The next goes Katerra, which was founded by Michael Marks about four years ago. It has a whole different approach to designers choices. It provides a set of building parts that can be customised and turned into different modules. Another benefit is that it deals with all aspects of construction. The fact that Katerra provides flexible solutions means a wide variety of customisation options.
It is a fast-growing business with more than 1,300 employees in four countries. Several projects are already complete, many are in construction or design. The amazing completed projects are:
smart living apartment in California (Annadel II)
368-unit apartment building in California (Parallel)
McKinney Renovation in Texas
PopUpHouse, France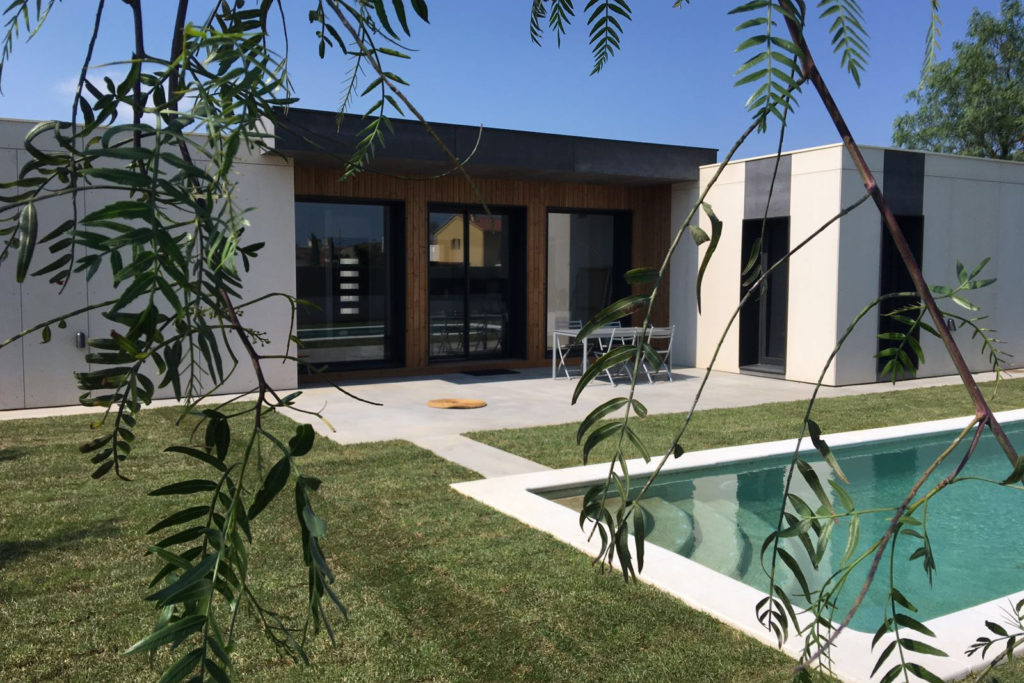 This is an outstanding French business that was founded in 2015. The technology is also Lego-like. Components are prefabricated block modules that are connected together. The main benefit is that the hove construction on site will take only a few weeks. The only tool needed is a screwdriver. The blocks are made of wood, an eco-friendly material. The materials are completely recyclable. The cost is also pretty good; it is about 1100-1700 euros for a square metre. The downside is that this business works only in France, and they are mainly focused on single-family buildings.
Module, Pennsylvania, USA
The main benefit of this project is the flexibility of construction. The houses provided by Module can grow together with a family. They are built the way that customers can widen their space when needed. For example, if a family has kids, they can order a new module for an additional room. House space can be expanded not only on the first floor. The roof is also removable for the second floor.
The prices for a furnished house start with $149,000 for a minimalist one bedroom one shower option. The only downside is that Module doesn't construct their buildings. The construction on-site is given to other constructors.
Astel Modular, Stockholm, Sweden
This fascinating business works with a great variety of projects. They build schools, campuses, apartment buildings, hotels, semi-detached houses, temporary housing, community centres, social houses, etc. they actually use the modular technology for multiple purposes. They work in several countries and have constructed the biggest modular apartment complex in Finland.
The benefits of this business are quality, sustainability, and design. There is a great variety of choices depending on the type of building. The materials are eco-friendly and recyclable. They are also energy efficient.
Micro Home, Estonia
The KODA project was created in response to a sharp decline in housing in European countries. This is the maximum minimalism and efficiency per square meter. The area is no more than 25 square meters but at the same time, it is crammed with tech and everything necessary for living, including a bathroom, a bedroom, and even a terrace. Construction of such housing takes only 1 day, and analysis for carrying is not more than 7 hours! The technological component includes an advanced digital lock and solar panels on the roof. Residents will also be able to customize their LED lamps. The price of such a house starts from $85,000.
Conclusion
The development of modular housing greatly affects the real estate industry. Already, housing prices in densely populated countries like India and China are starting to decline due to the gradual increase in affordability. Companies are set to develop not only small single-family dwellings but also large projects with eco-friendly apartment buildings. Investors see the prospect of development of such projects and they invest a lot of money. This, in turn, leads to even greater development. Companies build entire settlements and towers in a matter of days. They are cheaper, more functional, more convenient, and safer than ordinary homes. Entire catalogues of standard constructions for quick and accurate prototyping are created. Does all this affect the real estate market? Of course. This sphere gradually shows its sides, on which one can save a lot and which were previously simply inaccessible. Tens and hundreds of startups are gradually turning into powerful businesses that enter into the competition and continue to develop technologies.