Many of the panels at MIPIM UK focused on housing; typologies, options, innovation and the future of housing in the UK. This theme was addressed by Housing Minister Esther McVey in her keynote speech, and was discussed extensively by many panels, particularly on the second day of the summit. See below for a summary of these discussions from across both days of the 2019 MIPIM UK Summit.
DAY 1: Opening Keynote from Esther McVey, Housing Minister
"I would like MIPIM UK Summit to become the Davos of Real Estate, leading the charge to zero carbon, working out solutions to the housing crisis and providing careers for a diverse workforce." announced Liz Peace, Chair of the Old Oak Common Development Corporation and chairperson of the main stage at MIPIM UK Summit 2019.
"For too long demand has outstripped supply. We need to be building all types of homes; council, social and build to rent. We need to build 300,000 per year by mid-2020's for all stages of every persons' life. But there is no silver bullet to solve the housing crisis."
"We will shortly announce a range of changes to accelerate the planning process. Also here today I want to set an ambitious target for the becomes the world leader in modular building within the next ten years," said Esther McVey.
"Modern methods of construction (MMC) give more certainty during construction and are less inconvenient and noisy for local residents. We are creating a centre in the North of England to train the next generation of school leavers in MMC. We want to remove the barriers to creating low-carbon, low-cost housing. The revolution in housing is happening already in Japan, Sweden and Germany. Japan built 942,000 homes last year. Sweden built 45% of homes off-site. I want to see the UK do this and more, creating beautiful homes with sustainable materials – faster, greener delivery with beauty and quality as standard," she continued.
DAY 2: The future of housing: Improving neighbourhoods and growing communities through partnerships
The future of housing session explored modern construction methods, in particular modular construction in relation to supply and demand and how we can improve neighbourhoods and build strong communities through partnerships. Moderating the panel discussion was EG editor in chief, Damian Wild who kicked off the session with Liverpool City Region Mayor Steve Rotheram outlining their current state of housing:
"The Liverpool city region wants to deliver housing but there has been little coordination between the 6 regions. Transport is often forgotten about & we need to have social cohesion to build a place and not just property. Focusing on quantum not quality."
Liveable Cities: Creating the most sustainable, connected, people-friendly cities for good work/life balance
This session debated what UK cities are creating the most sustainable, connected, people friendly cities for good work/life balance. In particular, it explored in depth development and investment in key areas such as student housing, senior housing and co-living.
Kate Fearnley, Director, DTZ Investors UK: "My top three ingredients for a liveable city are: infrastructure, employment and community. The potential to pursue a career is what drives us to a city and the factors to do with employment are what keep us in a city."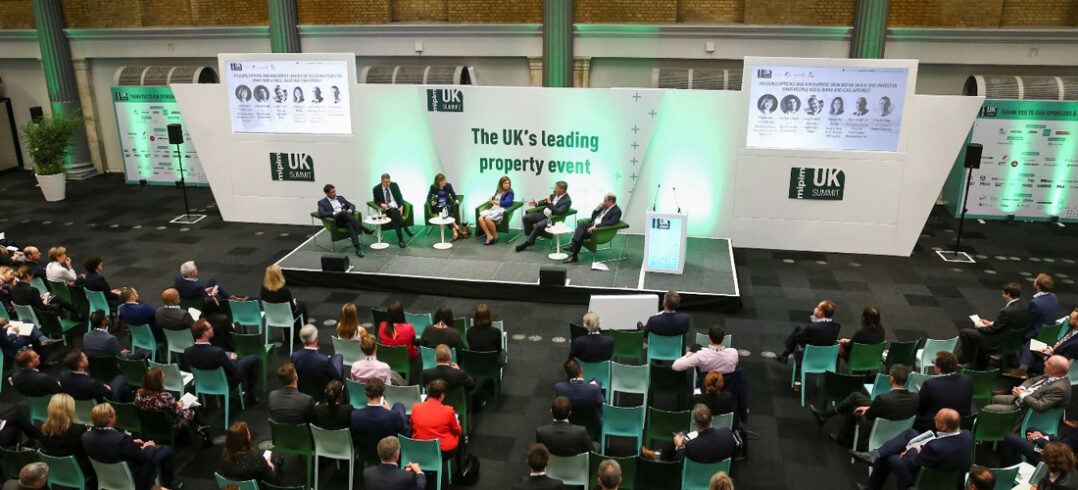 Housing options and innovation: How do we build and invest in what people need, want and can afford?
The first session after lunch explored what can be done to build and invest in what people need, want and can afford, and meet the government's target of 300,000 new homes per year. It also looked at the extent that non-traditional housing models are supported by the public and private sectors, and explore the opportunities and challenges for them backing these new models.
"What we build is the same as 150 years ago. There's a crisis of affordability, accessibility, design & sustainability. We have a deeply conservative industry and we need investors to be proud of developments made by new modes of construction" said Nick Walkley, Chief Executive, Homes England.
Modernise or Die: Achieving numbers of homes at pace and addressing skills, jobs and the environment
As the UK faces shortages in labour and delivery capability, this session will examine the importance of modern methods of construction (MMC). What new housing typologies are being trialled through innovative use of MMC?
Pooja Agrawal, Co-Founder, Public Practice said: "The planning system is often blamed for slow developments in MMC, but there is an issue with capacity – the skills needed are a fundamental issue. One aspect to consider is upscaling people who already work in the public sector."
Mark Farmer, Founding Director & CEO, Cast Real Estate & Construction Consultancy added: "As we get more & more completed projects with state of the art MMC status, developers need to use them as exemplars to educate the industry. The key thing that the public sector need to do is show leadership…It's all about responsible innovation, moving the industry forward one step at a time – it's an unproven platform…We have a lack of data on the failures of MMC, you have to build the development, display it and learn from it."