MIPIM September Edition got off to a flying start this morning as we experienced the return of the international real estate community to Cannes for in-person networking. The theme for this unique hybrid edition of MIPIM is "New World, New Era" and the conference is challenging the industry to re-imagine our long-term future and tackle issues such as social inclusion, a low carbon future, the circular economy and sustainable growth.
BERTRAND PICCARD
Bertrand Piccard, Founder and Chairman of the Solar Impulse Foundation gave a keynote speech to open the first ever MIPIM September Edition this morning with an inspirational talk on how to achieve the impossible, particularly when it comes to sustainability and climate change in the real estate sector. 
Innovation does not come when we have a new idea- it comes when we let go of old beliefs. We then have the spirit to welcome something new – Bertrand Piccard
What I found surprising was that nobody from the world of aviation wanted to be part of this work. But this is normal- you must remember, it was not the people selling candles that invented lightbulbs.
Piccard asserted; "Between our certitudes and the unknown, there are thousands of different ways to think… In the big challenges we have today, like sustainability, we need to use a new way of thinking."
"There used to be a huge resistance against the protection of the environment because it was threatening, boring and expensive. But what about saying that protection of the environment can be exciting and generate new jobs?"
LUCIE PINSON
Lucie Pinson, Director of Reclaim Finance gave a hard-hitting talk via livestream to address the questions; how can we improve the effectiveness of climate finance? And is the financial sector the answer to reach the climate agenda objectives?
Pinson called out the real estate sector, encouraging them to take 5 key actions: 
Wake up and anticipate the expectations of civic society- you will be scrutinised
Be an actor, not a blocker of transition
Don't wait to have the perfect data to act
To employees: get involved in your company 
Call for the divestment of fossil fuels 
Responding to questions from moderator Ed Stocker, Monocle's Europe Editor at Large and the audience, she stressed "the transition (to climate-focused real estate) is an opportunity to create many more jobs than it loses."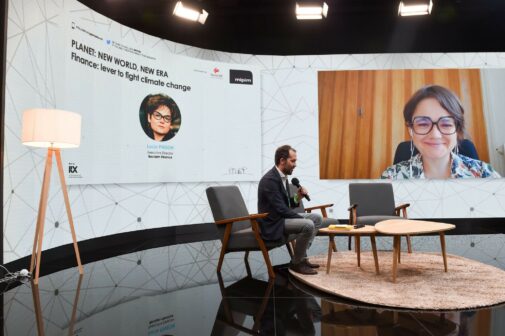 ITALY: BACK TO BUSINESS
A session on Italy: Back to Business discussed the diverse investment opportunities across Italy  with guest speaker Virginia Raggi, Mayor of Rome. Supported by ITA Italian Trade Agency the discussion looked across across Roma, Puglia and Genova with Marco Leone, Nomisma S.P.A, Riccardo Serrini, Prelios, Giuseppe Amitrano, GVA Redilco and Theresa Mulloy, Simonetta Cenci and Stefano Nigro, all from ITA – Italian Trade Agency. Sponsored by Roma Capitale.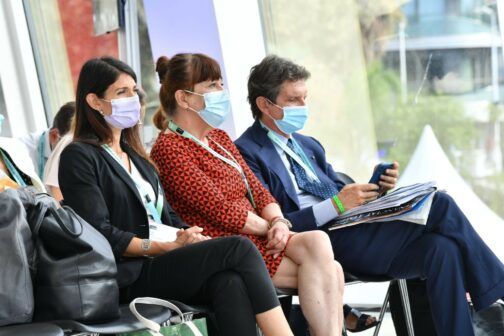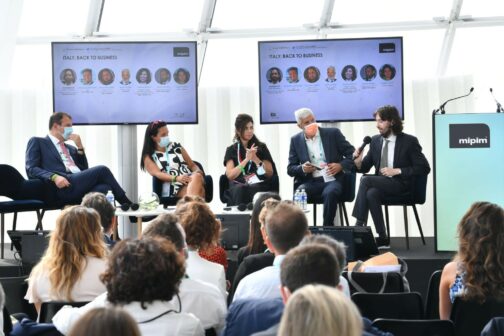 HOSPITALITY INVESTMENT
Do investors still believe in hospitality in a post pandemic environment? This session, held in partnership with MKG Consulting consulted experts Johanna Capoani, MRICS (Swiss Life Asset Managers), Xavier Grange (Accor) and Vanguelis Panayotis (MKG Consulting). 
2021 has been a very exciting period… there is a lot of liquidity, but the pandemic has accelerated the pace of change which is so important stressed Capoani while Grange provided the insight that; 
"Lifestyle is already 25% of our pipeline & assigned deals… we like a mix between hotels and the F&B business to create lifestyle hotels – the average rate is a little bit higher than for more standard hotels, so this is really the focus at the moment".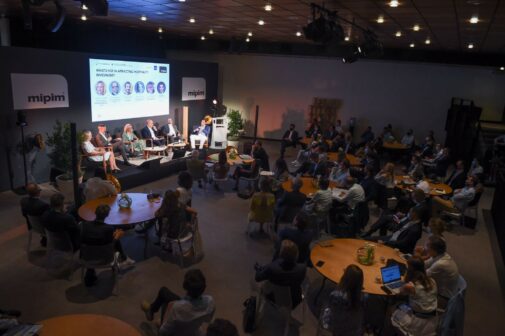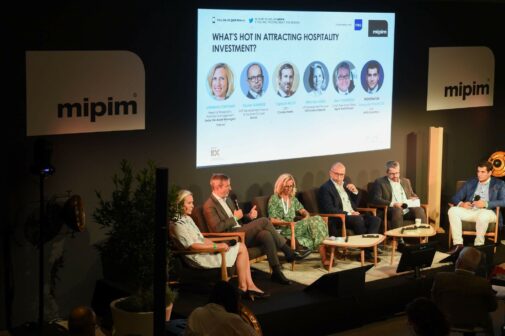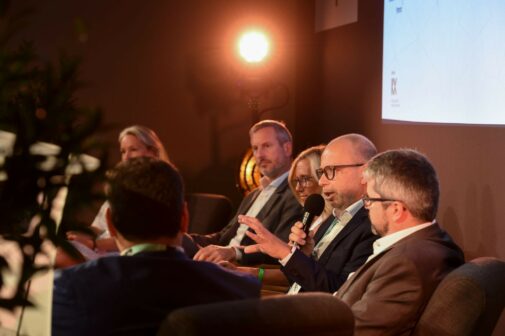 FRANCE: BACK TO BUSINESS
Before lunch, a dedicated session on France getting back to business which asked; What are the current market trends, opportunities, growth and crisis impact? 
Eric Donnet of Groupama Immobilier said; "Groupama Immobilier has 5 billion euros in assets with a focus on the greater Paris region – 5% is real estate. Diversifying is the first step and the covid crisis helped us see how we deploy capital…We have a strong portfolio mix of hospitality and logistics"
He added that "If you want to innovate you need to have the right teams in place. We are reinvesting in people and talent, and have allocated budgets for research – we aren't expecting a ROI but we want to reinvent methods of construction and design with architects."
Eric Cosserat said, on the future of the real estate industry in France "We are seeing that the major trends pre-pandemic are speeding up. The good news is that collecting savings from real estate is very favourable – figures show that all players collected over 5bn in savings."
"Co-working people in France have been wfh over the last 18 months… The role of the office is to contribute to society and they will be back, but what will change is how we use them. We are seeing a flexible model being rolled out", added Christophe Burckart of IWG.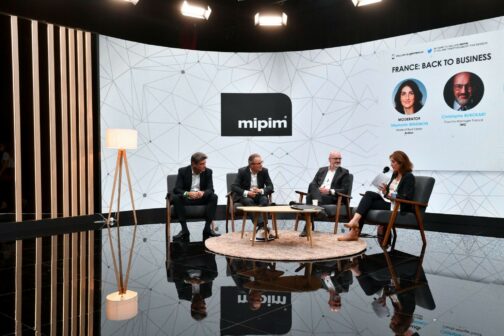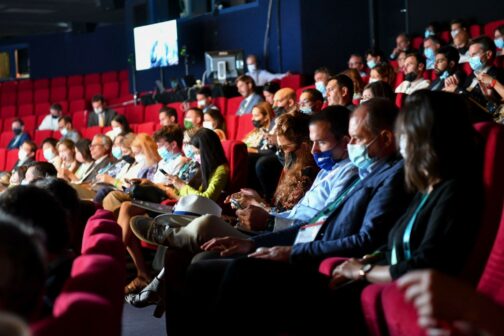 KEYNOTE: Christian de Portzamparc
This afternoon, architect Christian de Portzamparc, Founder of 2Portzamparc speaks on 21st century urbanism, the climate crisis & its innate connection to space.
He says space is the medium in which we live together with the question of spacing in the making of a city, an immediately social one. 
STARTUP COMPETITION
Finally, to end the first day of conference sessions, networking events and keynotes, the PropelbyMIPIM Startup Competition finals were held live. 
With an expert panel of judges including Aaron Block of MetaProp, Takeshi Kodama 31VENTURES, Sara Shank of PGIM Real Estate, Joanna Marsh of Investa and Christoph Holzmann from Union Investment, each finalist in each of the 4 categories was allowed 3 minutes of presentation time followed by 3 minutes of questions. 
Winners were announced in each of the following categories:
Data startup winner:

Tower 360, Asset management technologies engineered for the modern world

Investment startup winner:

Equisafe, controlled evolution to simplify investment experience

Sustainability startup winner:

Urbanetic, The whole city in one place- unification of data
User-experience startup winner: spaceOS, Digitizing life in buildings  
It's time to reconnect! Join us at MIPIM September Edition in Cannes.