Romania: Real Estate Projects at MIPIM 2015
What are the real estate projects that will be showcased by Romania at MIPIM 2015? Find them out with this MIPIM 2015 project preview!
Citadela Residence, Cluj-Napoca
Presented by Alber Holding
Citadela Residence is a special residential complex in the beautiful Romanian city of Cluj-Napoca, a project surrounded by forest, where residents can enjoy an exceptional view, fresh air and a healthy environment in tranquility.
Citadela Residence is just one of the numerous residential projects and divisions of Alber Holding. There are 11 other divisions of the Romanian group that focus on all the real estate segments: residential (apartments, units of blocks, houses and villas), industrial and logistics (warehouses, land), commercial (office spaces, warehouses, shopping centers).
Alber Holding has reached recently an important milestone: 3 500 flats and houses completed. Alber Holding is celebrating 20 years of activity on the Romanian market, of which 10 years on the real estate market. Click here to find out more about Alber Holding.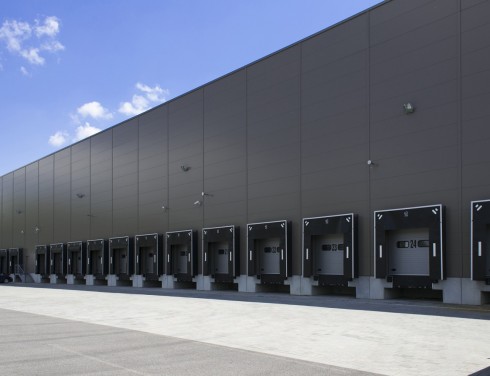 CTPark, Turda
Presented by CTPark
The award-winning CTPark Network expands internationally, with the acquisition of a number of new parks across the region. Fränkische, a long-term CTP tenant, has expanded operations to Romania with a 3,400 m2 custom-built CTFit manufacturing facility at CTPark Turda, in Romania's central, high-tech Cluj region. Handover scheduled for Q2 2015.
Fränkische, a major producer of plastic piping for the automotive and white goods industries, currently utilises a 19,000 m2 custom-built facility at CTPark Okříšky in the Czech Republic. Fränkische joined the CTPark Network (CZ) in 2007 and in 2013 expanded operations with a 7,290 m2 custom-built extension. Fränkische chose to expand to Romania to take advantage of favourable market conditions, and the investment represents the company's first production facility in south-eastern Europe. The site is one of three CTPark Network locations in Romania—all of which are pre-zoned and permitted for expansion – CTPark Turda, CTPark Presti and CTPark Bors.
New parks have also been opened in Slovakia, CTPark Zilina, CTPark Martin and CTPark Trencin. CTP is actively looking to enhance the CTPark Network with additional park in strategic location throughout central Europe.
Remember that you can access the MIPIM 2015 Online Database to learn more about this year's exhibitors and their projects.