While the 20th century was all about concrete, Edward Marchand (below), associate director – Europe for architectural practice Bennetts Associates, sees the 21st century as the century of hybrid timber buildings.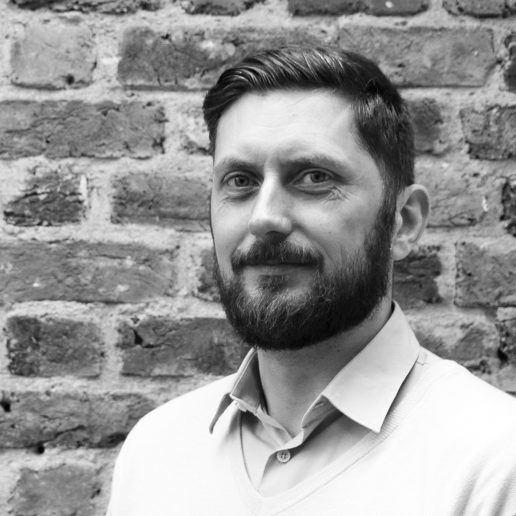 "The way forward to making timber mainstream – to make it repeatable and scalable – is a hybrid solution; to use timber together with steel and concrete," says Marchand.
Bennetts Associates is one of an increasing number of architectural practises working with clients on commercial projects using timber.
Woodeum & WO2 lead the focus on timber in France
In France, one of the leaders as a residential developer is Woodeum which has approaching 20 residential schemes using timber, mainly in the Paris region, and whose sister company WO2 specialises in commercial schemes (Guillaume Poitrinal, Co-Founder of both companies, speaks at Propel by MIPIM Paris).
WO2 is also a founding partner of BBCA, the Association for the Development of Low Carbon Buildings. In addition, through W2 RESSOURCES, for each 10m2 of developed space, the group plants a tree in a sustainably managed forest in France. The first area replanted has been in Nouvelle-Aquitaine and Rhône-Alpes, with over 1,000 Scots pines.
Last year, investment fund manager ICAMAP and developer and investor Ivanhoé Cambridge launched the ICAWOOD investment fund together with WO2 and BNP Paribas Real Estate to develop new-generation low-carbon office schemes in the Paris region using techniques developed by WO2, and focused on bio-sourced materials, in particular cross-laminated timber.
The first investment was in a 31,500m2  office scheme in Paris's 18th district, and this June the fund announced that it had successful raised Euros650mn for the acquisition and development of Arboretum, a 126,000m2 low-carbon campus office project (also including seven organic restaurants using produce grown on-site and a sports hall) set in a 25-acre park in the Greater La Défense district, near the Nanterre-Université hub.
Arboretum is the largest tertiary campus under development in the Paris region. Delivery is scheduled for the end of 2022. The architects are Leclercq Associés, Nicolas Laisné Architectes, DREAM, Huber & Roy, Antoine Monet, landscape architect Franck Poirier and designer Saguez & Partners.
The 'green loan' financing has been coordinated by BNP Paribas, with the participation of Allianz Real Estate on behalf of Allianz investors, AEW and Ostrum AM, mandated by an institutional investor, and a debt fund managed by BNP Paribas Asset Management.
A low-carbon future is a key driver for using timber
This comes at a time when divisions are blurring between so many fields and in so many dimensions, not least between the spaces where we work and live. "The way space is being used is much more hybrid than before, and this in turn is filtering through to the way buildings are being designed and built," says Marchand.
"The big change is coming from developers, who are seeing timber as an asset in their journey towards net zero carbon" – Edward Marchand, Bennetts Associates
The driver for the use of timber is the decarbonisation of the built environment, together with the creation of spaces that bring a sense of wellbeing. "The big change is coming from developers, who are seeing timber as an asset in their journey towards net zero carbon," says Marchand. "Their end users, their tenants, are asking for sustainability credentials."
"To create a near zero-carbon building, you need to look at a project from the point of view of the circular economy" – Marchand
"The starting point for using timber is the bigger picture," says Marchand. "To create a near zero-carbon building, you need to look at a project from the point of view of the circular economy: how will the materials be reused or recycled at the end of their life?"
Bennetts Associates – which became a carbon neutral company in 2017, as part of its commitment to the UN scheme Climate Neutral Now – is currently taking this approach at Landsec's 25 Lavington Street project near the Tate Modern in London: a hybrid scheme using steel and cross-laminated timber (CLT1) super structures.
At the heart of the mixed-use redevelopment, which includes part use of an existing building and a new 15-storey building, is the idea of "build less, waste less and use low carbon materials", says Marchand.
The potential for timber in commercial buildings
Seen within the bigger picture of the circular economy, the potential for timber in the commercial real estate sector is huge, says Marchand:
· A full timber structure can reduce embodied carbon (the total carbon emissions generated to produce a building) by around half when compared with a concrete structure and a third compared with steel.
· To achieve this, the complete life cycle of the timber needs to be considered, as if timber is burnt, the carbon stored is released back into the atmosphere.
· The creation of a greater sense of wellbeing. "It's a warm, natural material, and although not a living plant, it brings nature closer to us," says Marchand. It also has strong aesthetic qualities.
· The knowledge and skills in timber have now been developed, especially with respect to the use of engineered timber. For example, traditionally timber has not been seen as a flexible material; new techniques have allowed Bennetts Associates to design a hybrid building in London's King's Cross area that is starting life as a construction skills centre and will then become a sports hall.
· Timber reduces the need for heavy foundations, as it is a lighter material. This also means that it can enable the reuse of existing foundations or sub-structure, making it perfectly suited to retrofitting or transforming existing buildings
· Timber is as safe as steel and concrete. "It just has to be the right application for the right context for the right project," says Marchand, who talks about the reluctance by many insurers and building regulators to removing the barriers for the safe use of timber in high rises.
Another example of a hybrid timber building is the new home of Jaguar Land Rover's Advanced Product Creation Centre near Birmingham. The primary beams of the roof of the 50,000m2 building – said to have the largest timber roof in Europe – are in steel, the secondary beams in glulam2 and the roof panels in CLT.
"The benefit of a hybrid structure is that it touches the right balance between all the benefits that each material can bring" – Marchand
"The benefit of a hybrid structure is that it touches the right balance between all the benefits that each material can bring," says Marchand. "It also provides more flexibility which means you can build higher, design in longer spans and have more column-free floor area."
Thinking along the length of the timber supply chain
The use of timber from certified sources, such as by the FSC in Europe, is also a way of encouraging a sustainable forestry industry. Most of the timber in the UK, for example, comes from Austria and Germany.
"We are way below maximum capacity so the use of timber can definitely be scaled up," says Marchand, who adds that fine-tuning still needs to be done with regards to whether a whole forest is chopped down, or if trees are 'thinned' in order to retain the biodiversity.
"Buildings can become a global CO2 sink if made out of wood instead of cement and steel" – Potsdam Institute for Climate Impact Research
The advocates of sustainable timber production also include the Potsdam Institute for Climate Impact Research (PIK), which found that, with proper forest management, a "global boom" in wood building could store up to 700 million tons of carbon a year. "Buildings can become a global CO2 sink if made out of wood instead of cement and steel," says a PIK study.
It looks like timber is a winner in all senses. As Marchand says: "Timber plays well to all those ambitions and desires triggered by Covid."
Other timber projects making the headlines
Forest Green Rovers Eco Park Stadium (Gloucestershire, England) – The world's first all-wooden football stadium for League Two football club Forest Green Rovers, also the world's first vegan club. The stadium, designed by Zaha Hadid Architects, received planning permission at the end of last year. Club chairman Dale Vince is the founder of green energy provider Ecotricity.
H7 (Münster, Germany) – A hybrid building named after H for the German word Holz (timber) and 7 for its seven floors. Designed by Andreas Heupel Architekten in partnership with Arup, who also oversaw the planning permissions – at that time the state building code only foresaw timber buildings of a maximum three storeys. One of the uses of timber in the project is in the timber-concrete-composite3 floors.
Maison Bayard (Paris) – On the site of the former Radio RTL headquarters in Paris's 'golden square', between the Champs-Élysées, and the Avenues Montaigne and George V. This low-carbon building using timber is designed by architect Axel Schoenert in partnership with Nexity and LaSalle Investment Management. The 8,400m2 space, on seven floors, is due to open in 2021.
Mjøstårnet (Brumunddal, Norway) – This mixed-use building designed by Voll Arkitekter for Luxembourg-based AB Invest opened last year as the world's tallest all-timber building, with 18 floors. The main load bearing consists of large-scale glulam trusses, and CLT for secondary load bearing. The prefabricated façade cladding is made from a fire-safe pine product. The wood used underwent stringent tests, including one in which large columns were burnt for 90 minutes.
Vejlands Kvarteret (Copenhagen) – This new, all-timber neighbourhood (top photo), designed for the Copenhagen Municipality by Henning Larsen, was a Jury Winner in the 2020 Architizer A+ Awards. The neighbourhood, which will be home for 7,000 residents, will use prefabricated timber panels, with birdhouses and animal habitats integrated into the façades. The masterplan allows for 219,000m2 of buildings in an open, natural landscape.
W350 (Tokyo) – This R&D concept by architect Nikken Sekkei for a 350-metre high timber skyscraper in Tokyo was one of four finalists in the MIPIM Awards 2019 for Best Futura Project. It is due to be built by 2041, the year Sumitomo Forestry Co Ltd, who is responsible for the project concept and the timber engineering, celebrates its 350th anniversary.