Developer – Company Name: ADG
City: Moscow
39 Smart Neighborhood Centers is a retail-driven project in Moscow. Developed by ADG, a pioneering Real-Estate developer focusing on redefining urban environments to meet the fast changing needs of Russian citizens and communities, the project offers the most extensive network of neighborhood centers, providing a variety of essentials, leisure, educational and sport activities, seamlessly accessible online and offline. By its size (324.000sqm GLA, for ± 8.000sqm per center) as much as by its catchment area (2,5 Million people living within 15 minutes walking distance of the 39 centers), the project aims at offering a unique opportunity for international retailers as much as local entrepreneurs to deliver their products and services at the doorstep of local residents.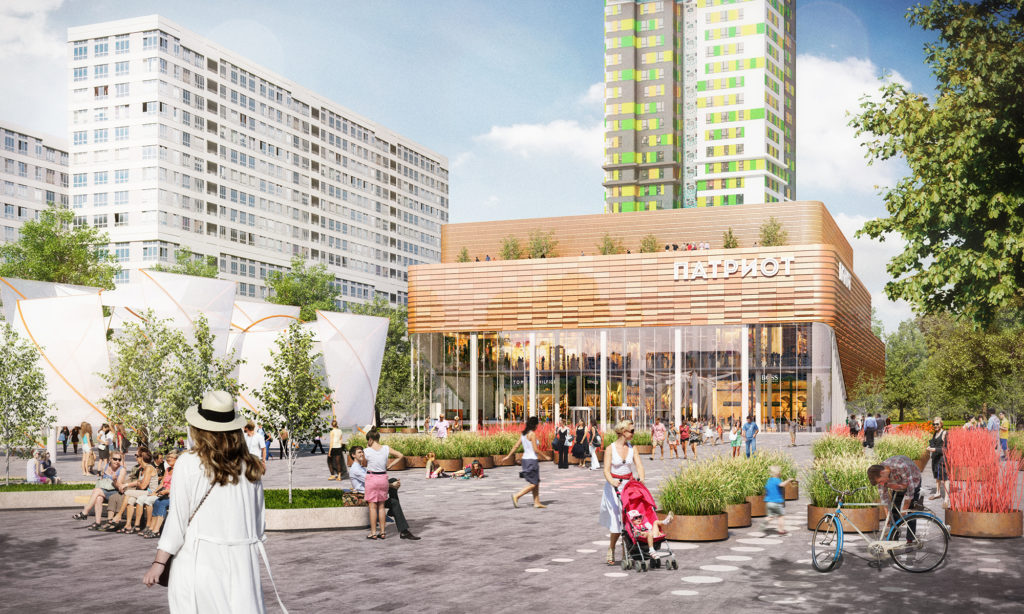 Developer – Company Name: Etalon Group
City: St. Petersburg
Located on a 38-hectare land plot, Galactica will create an entirely new comfort-class residential district. It will consist of 32 comfort-class residential buildings ranging from 9 to 19 storeys high, and the entire development will contain over 10,000 apartments of various sizes and layouts, from small studios to spacious three-bedroom flats. The project also involves construction of social infrastructure, including three schools, nine pre-schools and two office buildings. The second phase of Galactica will be built based on concepts developed by the Finnish architectural studio T-Architects, which won Etalon's international design competition in 2014. The Finnish architects propose abandoning the "city block" approach by creating an accessible public space with cafes and stores surrounding the historic building in the center of the Galactica project.
Developer – Company Name: REGIONS Group
City: Moscow
Dream Island is a world of entertainment complex, families' joy and genuine emotions, which will be opened in 2018 in Russia. The all-season indoor theme park will be located in the south of Moscow on a territory of more than 100 hectares and will contain a few themed lands filled with modern attractions and fabulous amusements – many of them will be unique for Europe. The project will provide about 280 000 sq.m. Construction of the indoor park will allow visitors to entertain all year round. Guests will be immersed in popular cartoons stories that come to life and will enjoy more then 40 different rides specially designed for different age groups of visitors: children, family and extreme categories. City walk with dining, shopping and entertainment areas are key features of Dream Island project, will help guests enjoy an integrated project experience alongside world-class theme parks with a hotel.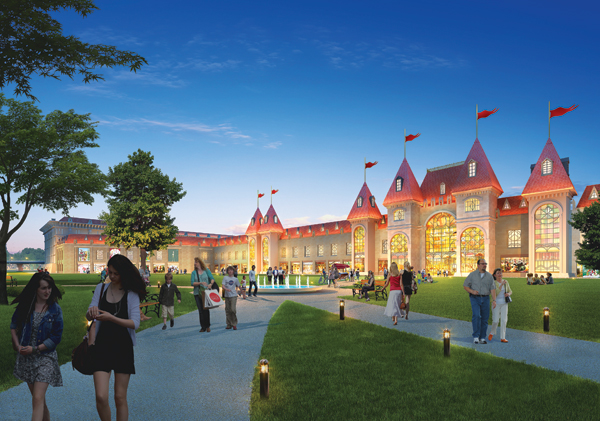 Developer – Company Name: Etalon Group
City: Moscow
Golden Star is a comfort-class project located on a 3.56 hectare plot in the Eastern Administrative District of Moscow, with 85.7 ths sqm of net sellable area. The project will consist of three 6-storey buildings and five buildings ranging from 24 to 32 storeys, as well as commercial and social infrastructure, including a school and pre-school. The unique architecture of the project is further enhanced by its easy access to key transportation routes and its close proximity to parks.  The residential complex is located adjacent to the Shosse Entuziastov metro station, a Moscow Central Ring railway station, and is just 800 metres from Izmailovskiy Park, one of Moscow's largest. Golden Star will be the tallest and most prominent architectural feature in eastern Moscow. Residents will be able to see the Kremlin's red stars from their windows, as well as the golden domes of the Christ the Saviour Cathedral, as well as other well-known Moscow sights.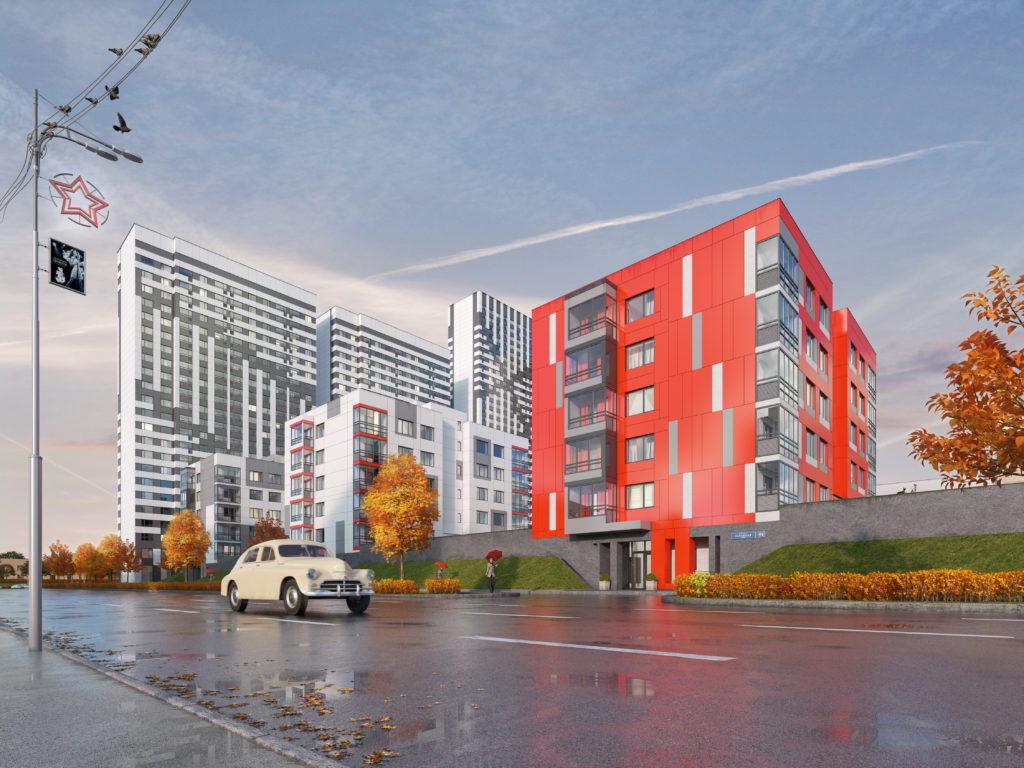 Discover more projects at MIPIM 2017
Top Photo: Galactica / Etalon Group