MIPIM's second day of conferences covered a wide array of topics. Yet from hotels to the Olympics and from Innovation Districts to Art in Architecture, the focus was resolutely on one thing: the future.
First up were hotels, with a panel looking at how the big brands of the trade can face up to the increasing challenge of new players. Cody Bradshaw of Starwood Capital Group was candid: "We're attacked from all sides, be it from Airbnb or booking.com." His solution? "Brands should use their buying power to bring down the cost of doing business."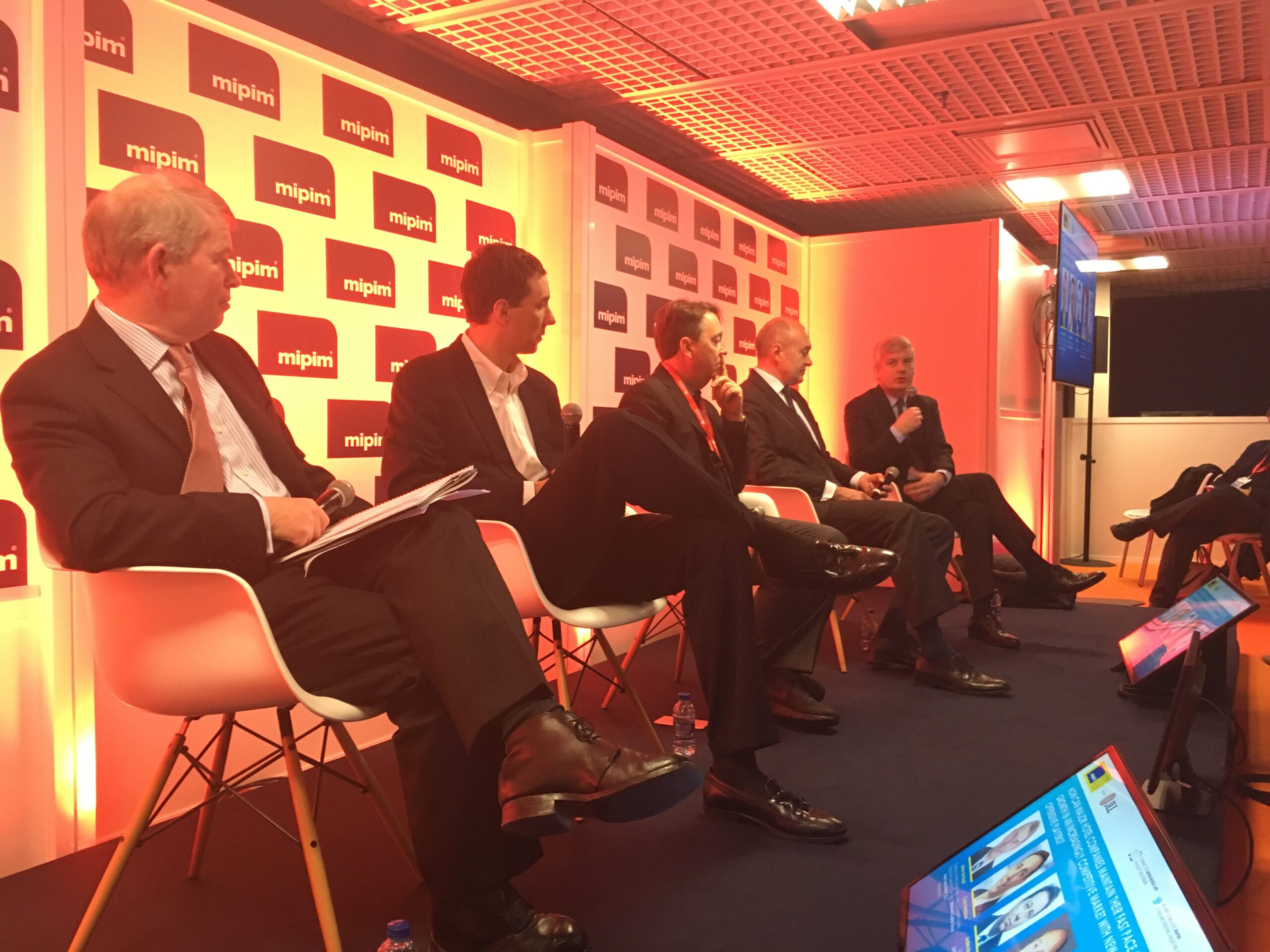 "It's all going to come down to which hotel players can keep up and adapt," added Peter Norman, of Hyatt International. "It's less about being big, rather understanding what your consumer wants." Learning from digital disrupters is also key: "we're spending €225m on digital right now, to improve consumer experience," said AccorHotels' John Ozinga… and build a better future for the big hotel brands.
Equally future-focused was a panel (top photo) about the "pulsar effect" organising international events like the Olympics could have on a city. London, host of the 2012 Olympic Games, was shown as a prime example. As David Edmonds of the London Legacy Development Corporation put it, in the district previously home to the games, "we aim in the next 5 years to create 24,000 new homes and 40,000 new jobs. Those new homes will be available for people on low earnings, and working in offices (in London). So it's an astonishing pulse that's creating a whole new pole: the centre of London is now moving East. But it's also about culture," insisted Edmonds, stressing that it is just as important to "plan the legacy as you plan the games."
A lesson fully taken on board by Paris' Mayor, Anne Hidalgo, whose city is a candidate for the 2024 games. "We're very much inspired by the transformations undertaken by London," said Hidalgo. "Our choice is to establish a heritage," she said, adding that youth and innovation would be two key elements of Paris' bid. "This has to be an opportunity for young people," she said, adding that part of the river Seine would be adapted so that people — young and old — could swim in it for the first time ever.
She also added that Paris takes its bid very seriously, and is backed by the athletic community in doing so. This is, indeed, an essential condition for success, said Patrick Braouezec, President of the Plaine Commune agglomeration, just outside Paris: "bids carried primarily by politicians tend not to work." Having instigated the Stade de France, the country's leading stadium, Braouezec hopes the games will be the "second stage of the rocket" already set off by building the Stade de France in Paris' Saint Denis suburb; they should "give a new wave of dignity and popular spirit to Paris suburbs," he said.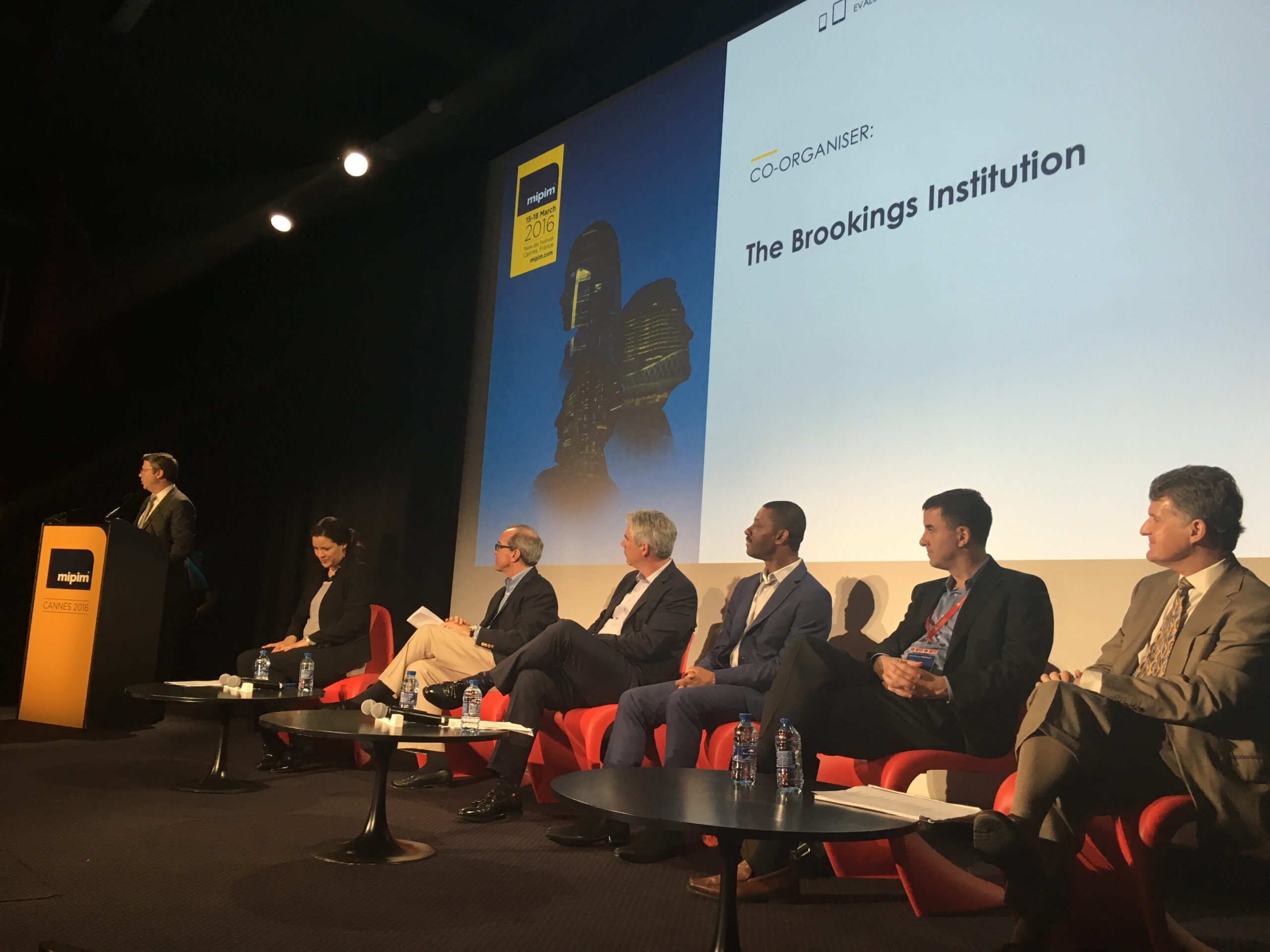 A major panel then looked at the growth of Innovation Districts in the USA; the subject of a study presented by Julie Wagner of The Brookings Institution. These areas, homes to startups and other new economy actors, are currently cropping up all over the world, dynamising each city's economies as they do so. "They are a job creator," said Wagner; "every one new job in innovation creates 5 supporting jobs in services." Furthermore, she said, "millennials are choosing cities at an exceptional rate" in the US right now.
A panel of experts then focused on a series of examples, with Keith Orris of Drexel University presenting the case of Philadelphia; a city he claims has the "biggest millennial population in the US." Add the availability of $1.4bn in R&D funding in the region, and its no surprise that an 8 million square feet innovation community, called Schuylkil Yards, is about to be built there.
Beyond the figures, Thomas Osha of Wexford Science and Technology insisted that Innovation Districts are very much a 'bigger picture' phenomenon. "I'm hearing a lot of talk about 2020 here at MIPIM. Yet these districts require a true long term view to generate the most value. So it's not necessarily about real estate, it's about giving innovation a sense of place. It' not just gleaming buildings; Innovation Districts are really accretive to the neighbourhood."
Last but not least, a panel on "How to Create value in Architecture by Art and Design", artist and industrial designer Arik Levy told of how art can bring value to buidlings, albeit not, of course, of the financial kind. The value of art is not always quantifiable, he said, but we do know that "happy people work better." Value can also be added by incorporating different perspectives, "changing the experience of the people" inside and outside, and "giving meaning to the space. Art makes architecture more interesting on the ground level," he concluded. Now, in the future, and for evermore!
Additional reporting by USD's Michelle Muniz