The following interviews feature: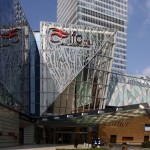 Project: Shanghai IFC Mall
Company: Sun Hung Kai Properties Ltd
Category: Best Shopping Centre
Award Year: 2010


Project: Marina Bay Financial Centre
Company: Raffles Quay Asset Management
Category: Best Mixed-use Buildings
Award Year: 2011
MIPIMWorld: Being a MIPIM Asia Award winner, how has your company and project benefited from the overall promotion of the winner's title?
Sun Hung Kai Properties: The MIPIM Asia Awards is recognition for our dedicated achievements and also a great encouragement for us. It recognises Shanghai IFC Mall for its premium development with unmatched quality and an innovative concept that makes it outstanding in the industry.
Raffles Quay Asset Management: The awards are a recognition of MBFC as a world class integrated mixed use development and the wins are validation of our vision.
MIPIMWorld: Did you find the award process enjoyable?
Sun Hung Kai Properties: The award, being judged by noteworthy real estate professionals, has further reinforced Shanghai IFC Mall as a landmark property in Asia with wide and extensive support. We found the entire award process enjoyable as we have been joining hands with our international top-tier tenants and other business partners to keep a leading role in the market.
Raffles Quay Asset Management: It was an interesting process that allowed for input from a panel of expert judges as well as our peers.
MIPIMWorld: Would you recommend MIPIM Asia awards to your business associates and why?
Sun Hung Kai Properties: Yes, MIPIM Asia Awards is one of most distinctive recognition in industry and we are proud that Shanghai IFC Mall was accredited for its premium developments with supreme brand mix accommodating the global flagships of the world class top-tier luxury brands.
Raffles Quay Asset Management: I would recommend the MIPIM Asia Awards as it  is a great platform for networking with other developers of prestigious projects around the region.
MIPIMWorld: How has your winning project evolved overtime and in what ways has it contributed to the industry and the community?
Sun Hung Kai Properties: The mall has a unique design concept and international flavour that puts a new face on retailing in Shanghai, and is now the best choice of shoppers looking for new experience and enjoyment.
Raffles Quay Asset Management: It allows the winning project to establish itself as a project recognised as an outstanding development in Asia and that will assist to raise the profile of the project in the community and in turn the country's profile of excellent quality development projects.
MIPIMWorld: Can you summarize your experience/ feedback having had won an award?
Sun Hung Kai Properties: Ranking as one of the best shopping malls in Asia, Shanghai IFC Mall keeps attracting global attention and focus by virtue of winning the MIPIM Asia Awards
Raffles Quay Asset Management:Marina Bay Financial Centre is honoured to have won two awards at the MIPIM Asia Awards, giving endorsement of our efforts to be Asia's Best Business Address.